Dear K-12 Education Community, With just a few days left working at Education Elements, I am penning my last blog post (my 45th to be exact!) and this one is both an open letter to the education community and a love letter to my team. To be honest, I couldn't choose between the two and decided this could serve as both.
The team was sitting together after the final workshop for the final wave of schools jovially enjoying the moment with a sense of accomplishment. We did it. Teams and plans are in place and the momentum is palpable. As we focused on the task for the next hour we had set aside for strategic planning, the question surfaced immediately…What now? The flood gates opened and the previous celebratory moment became distant somehow as we stood staring at the warp speed status…warp 8, warp 9. What did we need to maintain a steady-on course at warp 10? We are a rural, Alaskan district the size of West Virginia with an impressive amount of diversity within our realm. Our challenges are significant, but this point in our growth is not unique to us. Our Education Elements partners had seen this before. In the Kenai, we navigate our waters with practiced skill, but we are talking about changing our paradigm…We are now operating under the belief that everyone in our organization deserves their learning and growth to be personalized. Can we personalize professional development for teachers? Is it possible to build leadership opportunities for teachers who don't want to leave the classroom? Can teacher leadership impact the culture of professional growth in schools? Yes! This IS possible!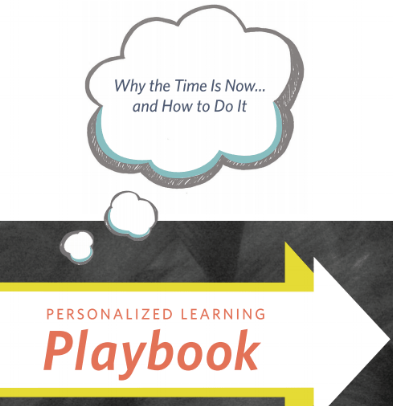 Interested in Personalized Learning But Don't Know Where to Start?
Subscribe to the blog to get your free copy of our Personalized Learning Playbook. A Playbook that will help you make the case for personalized learning, and reflect on the important elements to take in consideration.
"I found my people!" "This is like church!" "I feel so energized!" "Can we do this in our district?" These are just a few of the exclamations we heard at our National Leadership Institutes in 2019. We envisioned these events as a place to bring together leaders from across the country focused on similar problems of practice, but never imagined the depth of collaboration, learning, and friendship that would result.
Innovative Leadership | Organizational Leadership & Change Management
There are many avenues you can take when making change in your organization. Change can be made at the structural level by redesigning the way teams are organized. Change can be made at the team level by refining the way collaboration happens. Change can be made at the individual level by evolving personal habits and practices.
Innovative Leadership | Personalized Learning
Personalized learning has captured the attention of many education reformers. Much of the conversation is around utilizing a personalized learning approach to enhance student engagement, and thereby, increase student achievement. I believe that many school districts are confusing personalized learning with offering programs that constitute personalized pathways. Pathways can be viewed as magnet programs, innovative programs, career technical education programs, debate, dual enrollment, international and global studies, dual language programs, and advanced placement. Although these programs provide school choice to students, by offering them a wide array of schools to attend where they can pursue a passion or program of interest specifically to them, this does not address the necessary changes in instructional practices inherent in personalized learning.
I don't know about you, but I've found that my life is a day-to-day journey to reach my full potential. Whether it's reaching my full potential in my health, my income, my relationships, or really anything I put effort into. The harsh truth is that a lot of us consistently fall short of that potential, despite making an effort. Sometimes it's even us giving everything we have only to find out it wasn't good enough. So how do we finally win? How do we stay motivated to keep giving more?