Communication | Teachers | Virtual Learning
I moved a lot with my multi-cultural family as a kid. If you know me, you know this because I talk about it often. And this experience significantly impacted the way I view the world: I know what it means to be both a guest and a host, to speak the regional tongue fluently and not at all. If you've had a similar experience, then you know that it shapes you. I have seen my parents (and by extension, myself) be both locals and foreigners all in one day. These experiences have given me the gift of empathy.
School Leadership | Strategic Planning
At the core of innovation in companies leading the way in developing solutions for the future is a Research and Development team, more commonly known as R&D. This is where insight and inspiration are translated into creative and impactful solutions. In short, R&D is the process by which an organization obtains new knowledge to develop applicable solutions to present or future challenges. Companies leverage R&D for the following primary goals: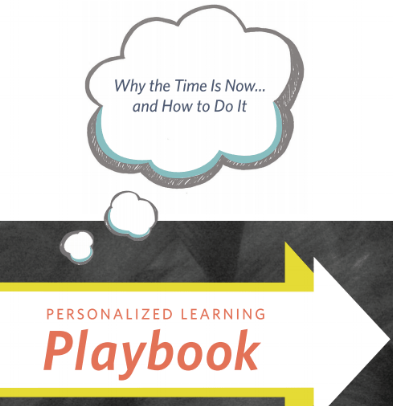 Interested in Personalized Learning But Don't Know Where to Start?
Subscribe to the blog to get your free copy of our Personalized Learning Playbook. A Playbook that will help you make the case for personalized learning, and reflect on the important elements to take in consideration.
District Leadership | School Leadership | Strategic Planning
Across the country, students have returned to school, whether it's in-person, virtually, or in a hybrid model. The work districts and teams did over the summer is now in action: you're following new protocols for safety, implementing curriculum changes, and leveraging new systems for instruction and communication. Whether it feels like things are going smoothly or you're barely keeping your head above water, now is the time to pause and reflect.
School boards across the country are experiencing marathon meetings as they listen to hours and hours of public comment, review guidance from local health officials, and review plans for what it will look like to bring students back to buildings and on what timeline. Some districts have already returned to in-person learning, only to transition back to distance learning when there is an unfortunate increase in COVID-19 transmission rates.
District Leadership | Innovative Leadership | School Leadership
Typically in times of uncertainty, organizations tend to shift their focus to getting results fast, maintaining order, and ensuring safety. These actions make sense to avoid the complexity that's being thrown their way, however, it prevents organizations from using the time to lean in and learn from the experience. In June 2020, a team at Education Elements outlined how they were seeing their team and district partners increase agility and heighten their ability to prioritize a culture of learning even while navigating the unknown.
"It's all happening!" –Penny Lane, Almost Famous This month, those of us who love the movie Almost Famous got to feel really old as we were reminded that this lovely coming-of-age story came out 20 years ago. For the uninitiated, this movie is about an atypical learning experience, in which a high-school student joins a rock-band for a road trip as he attempts to learn how to be a journalist. His muse, Penny Lane, has a signature line, "It's all happening!" to celebrate the wonder of the moment, and it has a whole new resonance as we embark on a school year like none we've seen before. After enduring Spring 2020, an end-to-the-school-year like none we've seen before, many students, parents, and teachers spent the summer in anxious anticipation of what the fall would bring. And now, it's all happening!