Sometimes, the really thought-provoking stuff just lands in your lap...or in the seat next to you. On a recent flight, I was lucky enough to sit next to an employee of one of the major airlines, who shared anecdotes about the culture change she experienced after the airline she worked for was acquired by another carrier. The most compelling anecdote she shared: the "49-Degree Rule". Apparently, the airline she'd originally worked for had been very focused on the notion of employee autonomy and empowerment, but the acquisition came with a host of new rules and policies, including one that said employees were only permitted to wear their jackets at work when the ambient temperature was at or below 49° Fahrenheit. What??!!
It's mid-May at Baychester Academy, a public elementary school in the Bronx's District 11. Like all schools across New York City, the school day draws to a close with a ritual exchange: teachers usher students out of classrooms to meet their parents, patiently waiting by the school's main office. But then something unusual happens: Educators from across the district begin to arrive.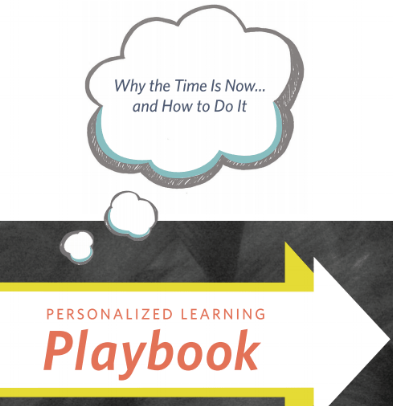 Interested in Personalized Learning But Don't Know Where to Start?
Subscribe to the blog to get your free copy of our Personalized Learning Playbook. A Playbook that will help you make the case for personalized learning, and reflect on the important elements to take in consideration.
Think back to a recent meeting you were in when you pondered why you were a part of the conversation. Or better yet, you thought about the 10 items in your inbox that needed your decision-making power but instead, you were stuck in a meeting where it wasn't clear what you were making a decision about. We have districts this year that have created the "it" factor for running meetings that tap into everyone's energy in better ways than ever. While it may seem like these district teams "just have the right people," they have actually taken on a methodical approach to how to run team meetings. Based on The NEW School Rules, written by Anthony Kim, CEO of Education Elements, we have found over the last eight years that every leader wants to effectively make changes and create environments in team meetings that celebrate growth, excitement, and decision-making.
"Working with consultants isn't cheap - how do we know if it's what we need?" We hear that one a lot as we talk to districts considering whether they should hire a consultant to help them personalize learning in their schools. There's no right or wrong answer as to whether you should seek support or go it alone, but there are some questions that are worth thinking about as you consider your path.
Predicting the future of classroom technology trends empowers teachers and school districts to stay at the forefront of "the next big thing" in education. When you have an idea of which trends are sure to increase in popularity and functionality in the upcoming years, you can make informed decisions about the tools you should invest in and the trends that are likely to lose momentum.
When I tell friends and family about the types of projects I'm working on with Education Elements, I throw around terms like "personalized learning" and "competency-based education" like they're the titles of new Beyoncé albums. Usually, they smile and nod politely, but sometimes they ask further questions. Recently, I had a conversation with an educator friend who had some confusion around the difference between PL and CBE. So I decided to set the record straight.