Organizational Leadership & Change Management | Teams & Culture
Early in my career, when I was a middle school science teacher in Charlotte, North Carolina, I didn't think that the ritual of shaking my students' hands, fist bumping, or hugging my students as they entered our classroom meant anything. But now, I realize it's the opposite. The repetitive habit of checking in with your team means everything. It's a signal that your team is paying attention to the whole being of others, focusing on the little things, caring about the unity of the team, and so much more.
Education Elements | Professional Development
There's a line from You've Got Mail (yes, I've seen it hundreds of times) where Tom Hanks says, "Don't you just love New York in the Fall? It makes me want to buy school supplies. I would send you a bouquet of newly sharpened pencils if I knew your name and address." If you're an educator, September makes you think of new backpacks, colorful pens, clean lunch boxes. If you're an instructional coach, principal, or most central office staff members, July and August probably make you think of Back to School Professional Development and New Teacher Training. A little less sparkly than Lisa Frank, but alas, here we are.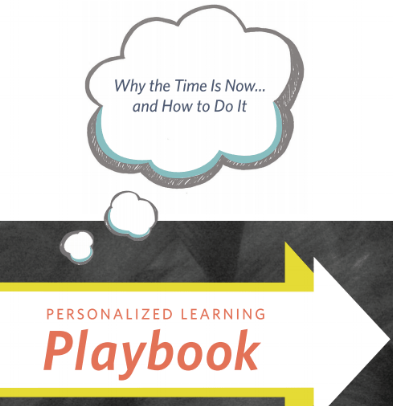 Interested in Personalized Learning But Don't Know Where to Start?
Subscribe to the blog to get your free copy of our Personalized Learning Playbook. A Playbook that will help you make the case for personalized learning, and reflect on the important elements to take in consideration.
District Leadership | Teacher Retention | Teams & Culture
A recent survey of more than 1,000 districts found that nearly two-thirds of districts are reporting teacher shortages heading into the 2021-2022 school year. To plug or refill leaks in this draining teacher pool, districts are increasingly leveraging stimulus funding to enact short-term solutions such as incentives and signing bonuses. But the foundational cracks in the teacher pool and pipeline are deep, widespread and found at every phase of the teacher lifecycle. We need to reassess and reimagine the way we engage and support teachers at every stage of this journey, and we can start by looking at the candidate profiles that drive our recruitment, hiring and onboarding.
Education Elements | Equity | Teams & Culture
In my 22 years in the K-12 education profession, I have worked for, and led organizations that run the gamut - from those that are very process and compliance driven, to those that multiply and engage creativity. And yet, after experiencing, what some consider the ultimate freedom of being my own boss, I am excitedly joining the Education Elements team.
Coaches | School Leadership | Teams & Culture
Everyone's first year at a new school comes with growing pains -- no matter if it's their first role as a new Principal, or their 25th year opening a new, or newly redesigned school. One approach is particularly useful at helping to alleviate the growing pains - a "secret sauce" of sorts.
With summer break already in progress for most school districts, leaders can finally plan a week or two to step away from the daily grind and have a chance just to be. But if you are like me, this is not as easy as it sounds. When most of our time is dictated by a calendar of events, meetings, to-do's, and small pockets of time to focus on family and friends, genuinely unplugging can be challenging.