School boards across the country are experiencing marathon meetings as they listen to hours and hours of public comment, review guidance from local health officials, and review plans for what it will look like to bring students back to buildings and on what timeline. Some districts have already returned to in-person learning, only to transition back to distance learning when there is an unfortunate increase in COVID-19 transmission rates.
District Leadership | Innovative Leadership | School Leadership
Typically in times of uncertainty, organizations tend to shift their focus to getting results fast, maintaining order, and ensuring safety. These actions make sense to avoid the complexity that's being thrown their way, however, it prevents organizations from using the time to lean in and learn from the experience. In June 2020, a team at Education Elements outlined how they were seeing their team and district partners increase agility and heighten their ability to prioritize a culture of learning even while navigating the unknown.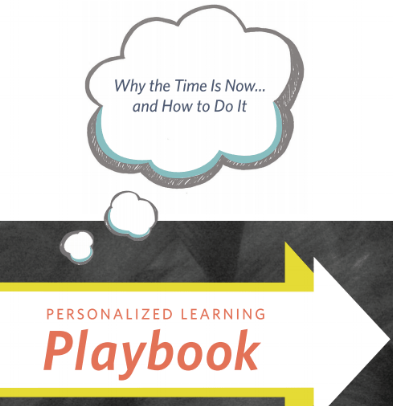 Interested in Personalized Learning But Don't Know Where to Start?
Subscribe to the blog to get your free copy of our Personalized Learning Playbook. A Playbook that will help you make the case for personalized learning, and reflect on the important elements to take in consideration.
"It's all happening!" –Penny Lane, Almost Famous This month, those of us who love the movie Almost Famous got to feel really old as we were reminded that this lovely coming-of-age story came out 20 years ago. For the uninitiated, this movie is about an atypical learning experience, in which a high-school student joins a rock-band for a road trip as he attempts to learn how to be a journalist. His muse, Penny Lane, has a signature line, "It's all happening!" to celebrate the wonder of the moment, and it has a whole new resonance as we embark on a school year like none we've seen before. After enduring Spring 2020, an end-to-the-school-year like none we've seen before, many students, parents, and teachers spent the summer in anxious anticipation of what the fall would bring. And now, it's all happening!
Student engagement is one of the most overused terms in education. We talk about engagement in the classroom, between peers, with families, with the content, and now, virtual engagement. Engagement is certainly important if we talk about it this much, but what does it really mean?
School Leadership | Teachers | Virtual Learning
In February, my husband and I bought our first home in Pasadena, Maryland, right on a creek that leads into the Chesapeake Bay. What we've learned since moving in is that a good number of our neighbors are sailing fanatics, which has led to my husband trying to convince me to buy a small sailboat (a 40-50-year-old Sunfish to be exact). My response was that we needed to build up at least a few skills and knowledge about sailing before making a purchase because the few classes I had taken in the past on a small lake were not going to cut it in the Chesapeake Bay.
District Leadership | Innovative Leadership | School Leadership
"We all get caught up in the business of doing, and sometimes lose our place in the flow" (O Magazine, August 2011). Recently, we were spinning in circles trying to figure out a new process for an internal role we stepped into when Jason shared a way we might reframe our conversation. Shifting from trying to brainstorm as many solutions as possible or uncovering the perfect idea, we instead focused on the simple, yet powerful question: "What do we know for sure?"