To see students and community members in action - that is the stuff we, as educators, dream about. Most recently in a suburban school district outside of Cincinnati, Ohio. My teammates, Megan Campion and Briana Cash, and I got to host community gatherings over the course of two-days with two in-person and two virtual sessions. These experiences confirmed the belief that districts should bring groups of people together to discuss and define the next strategic plan whether it's a combination of virtual or in-person experiences.
District Leadership | Innovative Leadership | Organizational Leadership & Change Management | School Leadership
This past September, Education Elements conducted a Leadership Pulse Check Survey of school leaders throughout the country. The results indicated a collective and hopeful outlook, despite the fact that we are living in such challenging and unprecedented times, where our needs and constraints shift on a regular basis.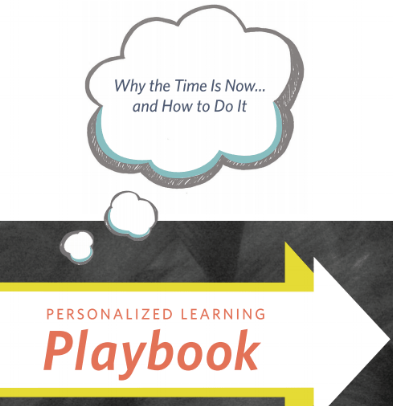 Interested in Personalized Learning But Don't Know Where to Start?
Subscribe to the blog to get your free copy of our Personalized Learning Playbook. A Playbook that will help you make the case for personalized learning, and reflect on the important elements to take in consideration.
Instructional Coaching | Personalized Learning | Professional Development
To many in the gardening and plant world, bonsais are among the most impressive trees. Bonsai is seen as a blend of gardening and art – a way to create living sculptures. A gardener might spend decades pruning the tree, little by little, year over year, so that it grows to the gardener's exact vision. For instance, a Coast Redwood tree that, in the wild might grow to 100'-200', may only grow to 1' under the curated, decades-long care of the gardener. Recently I was listening to a podcast, where Julie Lythcott-Haims – author of best selling books on helping young people become healthy and happy adults, and former Dean of Freshmen and Undergraduate Advising at Stanford University – applied the concept of growing bonsai trees to the way parents raise their children. She shared:
Instructional Coaching | School Leadership | Teachers | Teams & Culture
I became an instructional coach because I wanted to share my expertise with my colleagues, so that more of our students were reaching higher, and achieving greater. I spent six years in the classroom, perfecting my craft as an early elementary educator. So, I thought my experience plus my graduate degree was all I needed to be an effective coach. Oh, how little I knew.
Hiring is often perceived as a heavy lift; and retaining and engaging great educators is proving to be a challenge. And, while administrators are focused on how to handle the needs and matters for all students, there is a tendency to forget and even overlook the needs of the staff. But truly supporting staff - and understanding their unique needs is critical to increase engagement, retention, and to effectively model how we can best support our students.
School Districts | Strategic Planning
"The twisties". Growing up in the competitive cheerleading circuit, I was familiar with the term (and even had a former coach experience them once and never attempt certain gymnastics passes again), but I had never heard the term outside of that space...until this year's Summer Olympics.