I'll be honest here--after my college years, any chance of me being a dedicated night owl pretty much flew out the window. Late-night five-page papers in Courier New font were only temporary. Now, when I stay up late, it is usually a result of an itch I need to scratch. I have a piece of writing or a level of flat out curiosity about the work I do. Surprisingly, nights like those come way more often, and each one leaves an intriguing morsel lingering on my brain.
Classrooms | Equity | Teachers
In the aftermath of the killing of George Floyd and Breonna Taylor by the police, demonstrations have taken place across all 50 states and several US Territories, including Puerto Rico, Guam and the Northern Mariana Islands. Floyd and Taylor's names are added to the painfully long and growing list of BIPOC who have paid the highest price for America's inaction on police brutality.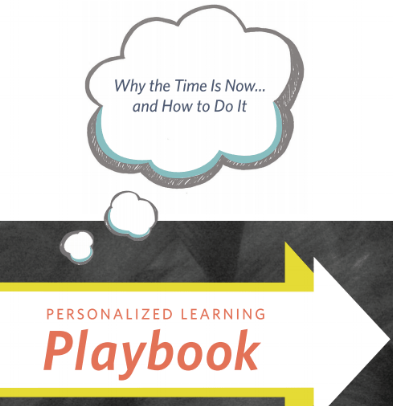 Interested in Personalized Learning But Don't Know Where to Start?
Subscribe to the blog to get your free copy of our Personalized Learning Playbook. A Playbook that will help you make the case for personalized learning, and reflect on the important elements to take in consideration.
Teacher Retention | Teams & Culture
What makes people stay at their jobs? What makes people leave? At a time when 20% of teachers say they're leaving next year in response to the COVID-19 pandemic, we need to hold on to as many great teachers as we can. Onboarding is an effective way to increase retention of new employees and enhance their productivity in the first year. However, Gallup found that only 12% of employees strongly agree that their organization does a great job of onboarding new employees. Not surprisingly then, 50% of employees leave in the first 18 months of a new role. This is both expensive and time consuming for employers to constantly fill vacancies.
Crisis Management | School Leadership
As we look toward reimagining schools, we encourage leaders to keep in mind that communities and families have been impacted by an unprecedented time and will continue to feel the impact into the next school year, and perhaps beyond. School is a place where communities gather for connectivity and support. During these challenging times, there is an opportunity to further develop schools as a place where SEL is embedded throughout school culture.
District Leadership | Organizational Leadership & Change Management | School Leadership
There is something about this crisis that has brought out the baker in many. Even the two of us, people who have tried elimination protocols to reduce our gluten intake, have made a few attempts at biscuit and sourdough making. And it's not just us! We recently learned that King Arthur Flour has seen a 600% increase in demand for their product as home cooks are rediscovering the art of making their own bread.
District Leadership | Professional Development | School Leadership | Teacher Retention
The abrupt shift to distance learning directly challenged the knowledge, mindsets, and skills of our teacher workforce this Spring. Formerly 'nice-to-have' skills in digital integration became 'must-haves,' traditional classroom management and instructional design methods no longer applied, and everyone was required to embrace a high level of comfort with ambiguity as guidelines and expectations shifted on a weekly basis. And as a new school year approaches and the global pandemic remains, educators are bracing for these abrupt and temporary changes to take root.