Crisis Management | School Leadership | Virtual Learning
Learning loss is the baby elephant in the room. It's an issue that is currently small enough to briefly acknowledge, deprioritize, or ignore completely. Yet this elephant will continue to grow as the size and scale of learning loss due to the pandemic is better understood. The vaccine has returned a sense of hope that life will get back to "normal." But educators must recognize that a return to "normal" will only reinforce the widening opportunity gap and systems that support institutionalized racism. Instead, structural changes will need to be made if learning loss is to truly be addressed. This conversation is critical as schools transition from virtual learning to in-person (and maybe back) this year, and begin planning for the summer and 2021-22 school year.
Crisis Management | District Leadership | School Leadership | Virtual Learning
From North Carolina to California to Alaska, public schools around the United States are planning to preserve a virtual school option for students after the pandemic is over. The constant drumbeat of getting all students back to school as quickly as possible does not tell the whole story of learning in the pandemic. Singing the praises of virtual learning was not something many students, educators, and families would see themselves humming along to twelve months ago. But from the early and draining days, there has been a rhythm and stability that has flourished in expected and unexpected ways.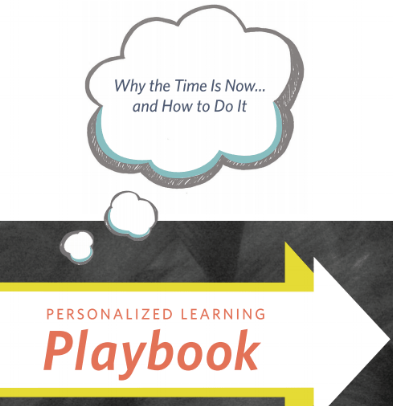 Interested in Personalized Learning But Don't Know Where to Start?
Subscribe to the blog to get your free copy of our Personalized Learning Playbook. A Playbook that will help you make the case for personalized learning, and reflect on the important elements to take in consideration.
District Leadership | Equity | School Leadership
At the beginning of last week, my colleagues Purvi Patel, Dave Hardy, and I were excited to welcome leaders participating in our inaugural cohort of the Systems of Educational Equity Development (SEED) Fellowship after a well-deserved break and launch the beginning of our INCLUDE sessions.
Crisis Management | Innovative Leadership | Teachers
As we watched the events at the Capitol unfold on January 6th, like many, our team jumped into crisis response mode. A planned all-day, company-wide training and retreat was canceled, as we checked in on teammates in the D.C. area, and reached out to partners, family, and friends to see how we might support them. We created safe spaces for each other to debrief and discuss, find some comfort amid the uncertainty, and pause on our to-do lists for the day if needed. Once the initial shock wore off and the flurry of activity wound down, I was sitting glued to my screen, constantly refreshing my feeds. I'd already passed the point where my mind was begging for a break from the news, needing time and space to process what I was seeing, but I'm the person at Education Elements who's responsible for our social media channels (👋🏽) – this is what I do! Sad and overwhelmed, I remarked to my team, 'This is one of the few times I'm not happy to be "the social media person"'. I had no idea that by the end of the night, I couldn't disagree more with those words if I tried.
2020 was, among many things, a year of firsts. The first time a non-English language movie, Parasite, won Best Picture at the Oscars. The first time millions of people stopped their daily commute and set up a home office, classroom, or waited to resume their jobs and typical routines. The first Black Vice President, the first Asian-American Vice President, and the first female Vice President elected in the United States – Senator Kamala Harris. The first time for many people homeschooling their children, and for children to be attending school virtually. The first time a female athlete scored in a Power 5 Conference game in NCAA football (Sarah Fuller, Vanderbilt), the first female NFL coach to make it to the Superbowl (Katie Sowers, 49ers), and the first female General Manager appointed in the MLB (Kim Ng, Marlins). The first time Hallmark released a holiday movie with an LGBTQ storyline, The Christmas House. The first time one of the most commonly uttered phrases of the year was, "You're on mute." And, of course, the first time for most people to live through a global pandemic and navigate an unprecedented amount of disruption and change. While 2020 was a year of many firsts, there are a few things that we can count on to persist in 2021 and beyond. We can expect that unexpected change is a constant. We can expect that genuine connection is a basic human need. And we can expect that innovative, empathetic, and inclusive leaders are essential in guiding teams and individuals through whatever challenges and opportunities the future holds.
District Leadership | Innovative Leadership | Personalized Learning | School Leadership | Teams & Culture | Virtual Learning
I got started with this tradition of predictions in 2010 after reading Disrupting Class, a book by Clayton Christensen and Michael Horn. In their book, they predicted that by 2019, 50% of all high school courses will be online in some blended learning model. That was a pretty bold prediction in 2008 when the book was published, but their model for cycles of innovation seems pretty accurate now that we have hindsight. Even as of May 2019, there were people pointing out the failure of this prediction. Now at the end of 2020, I'd estimate that +95% of all K-12 students took some form of an online class, and most likely this trend will continue into 2021.