PBL | Personalized Learning | Project Based Learning
Recently, I had the opportunity to facilitate a workshop with our partners at Loudoun County Public Schools and the Buck Institute for Education to do some deep thinking about the connections between project-based learning and personalized learning. I am very passionate about these two pillars of instruction, and I'm doubly passionate about their intersection.
Are you a district or campus leader who struggles to find highly qualified or highly talented teachers? Do you find yourself losing out to other districts when it comes to attracting the best and brightest? Do you have a plan in place to recruit and retain those fantastic teachers who can not only impact student learning but help build the dynamic and innovative culture you desire in your district or on your campus? The National Center for Education Statistics reports 8% of the nearly 3 million teachers in the U.S. leave the profession each year. Additionally, over 41 percent of all new teachers will leave the profession within 5 years. Most alarming, 45 percent of all teacher attrition occurs in just 25 percent of all public schools: high-poverty, high-minority, urban, and rural. While attrition and staff turnover are common among all industries, the rate is noticeably higher in education than in other highly socially respected professions such as lawyers, engineers, architects, and several medical-related fields. Moreover, repeated staff turnover and teacher attrition can negatively affect a wide range of educational practices, including professional development, class assignments and scheduling, curriculum planning, and collaboration. Combined, these factors create a significant amount of disorder to schoolwide operations and potentially reduce student learning across a campus or district.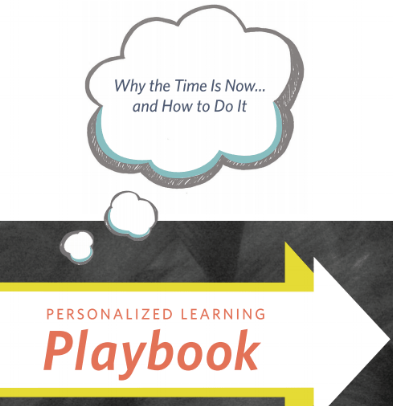 Interested in Personalized Learning But Don't Know Where to Start?
Subscribe to the blog to get your free copy of our Personalized Learning Playbook. A Playbook that will help you make the case for personalized learning, and reflect on the important elements to take in consideration.
"I don't think I would have made it through that year without her." "His support and confidence in me helped me grow and achieve in ways I never had before." "She pushed me to change the way I think about my work and my life, and I am a better person for it." In a recent conversation with a group of district leaders, each individual reflected on key benchmarks in their careers that profoundly impacted their leadership trajectory. While there were many experiences, decisions, and opportunities discussed as moments that helped to shape their path, each individual credited a specific person, specifically a coach, as the most important contributing factor to who they are as leaders today. Based on the reflections each leader shared about a coach they have worked with, it is clear the impact that these coaches had is both powerful and lasting.
As a former superintendent and now consultant for a small startup tech company, I have experienced both sides of hiring a third party vendor. I have hired consulting firms and edtech vendors as a superintendent, and as a consultant, I have partnered with schools to employ a technology platform for growth and reflection.
Many people enjoy sitting in the front row while attending a movie they have not seen before. This is exactly how I would describe the experience of leading Blended Learning from the district-level. As a district administrator, you are expected to sit in the front row; and in many respects, Blended Learning is a movie that most in education have not seen before.
Several years ago, I was selected by the Lexington Institute for their initial leadership cohort, which focused on the implementation of personalized learning. It was a tremendous honor and a great learning experience for me. It is where I first met Anthony Kim and became aware of Education Elements. Over the next year, myself and a team of colleagues were involved in a series of phone conversations with districts from around the country and ultimately visited with other Lexington Institute Fellows in Juab, Utah. While the district team I led was well into its journey towards personalized learning for all students, this experience extended our thinking and mastery on the best ways to transform learning.