When I tell friends and family about the types of projects I'm working on with Education Elements, I throw around terms like "personalized learning" and "competency-based education" like they're the titles of new Beyoncé albums. Usually, they smile and nod politely, but sometimes they ask further questions. Recently, I had a conversation with an educator friend who had some confusion around the difference between PL and CBE. So I decided to set the record straight.
During the last 100 years in the workforce, we needed farmers and factory workers; which is why our classrooms replicated the workforce, designed to have a teacher at the front of the room and desks in rows. Times have changed, and we must make shifts to the role of the teacher in order to prepare today's students for a different workforce. To succeed, students will need a different set of skills such as creativity, communication, critical thinking, and collaboration. They will also need to be able to adapt to change, be resilient, and to work effectively in a variety of environments – which is why we need to change the traditional role of teacher-as-expert standing and delivering content from the front of the room to a facilitator who designs customized approaches for students.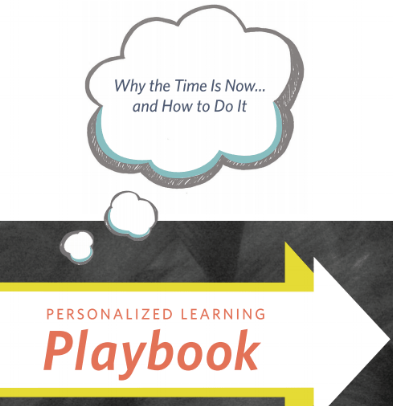 Interested in Personalized Learning But Don't Know Where to Start?
Subscribe to the blog to get your free copy of our Personalized Learning Playbook. A Playbook that will help you make the case for personalized learning, and reflect on the important elements to take in consideration.
It's been almost exactly 2 weeks since the 5th Annual Personalized Learning Summit came to an end, and our team still misses the biggest and best PL Summit we've had so far. We were left inspired and engaged – and we know many of you are, too – to continue the hard but meaningful work to reshape education in schools and districts.
Never before has a generation had so much and seemingly wanted for so little. An expanding middle class has provided access to a family budget which young people use to spend 14X more on food (compared to adults); 8X more on books and clothes (up to 79% have purchased online); and twice as much on entertainment. This is a group highly connected, with PEW research noting 95 percent of teens (12 – 17) use the internet, and 81 percent of them use social media sites.
Behavior counts. How employees and students are treated and whether they feel respected begins at the top. From their first interactions with employees, students, parents, and the community, superintendents cast their "shadow" onto their district. This shadow is a reflection of everything a superintendent does and says – it may be weak or powerful, but it always exists. With this in mind, ask yourself, "Is your shadow one that will invite, include and inspire others to join you?"
I am a newlywed who has just returned from a glorious 2.5-week vacation for my wedding and honeymoon. The past few months leading up to my big day & honeymoon have been spent on wedding planning (no wedding planner) and moving into a new place as a couple (consolidating two people's life belongings into a 600-sq ft apartment is not an overnight task), while working at a hyper-growth company called Anaplan (which I am not yet a full year into). So guess what I did right after I put up that "out of office" email: I physically shipped my laptop from Georgia (where I worked remotely before getting married) to California (where I work and live) in order to fully focus on becoming a "Mrs." — and it was absolutely wonderful.