School Districts | Strategic Planning
"The twisties". Growing up in the competitive cheerleading circuit, I was familiar with the term (and even had a former coach experience them once and never attempt certain gymnastics passes again), but I had never heard the term outside of that space...until this year's Summer Olympics.
Personalized Learning | School Districts | School Leadership
In our earlier versions of our Core Four of Personalized Learning, targeted instruction was primarily a teacher action separated from another Core Four element, data driven decision making. We recognize that this limited the potential impact that targeted instruction could have to personalize learning for students. As an exclusively teacher action, it missed the opportunity to empower students to advocate for themselves. And separated from data driven decisions, there was a disconnect between two components that go hand-in-hand to help teachers and students design learning experiences tailored for individuals and groups of students.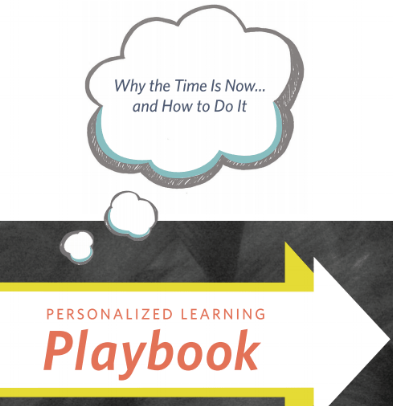 Interested in Personalized Learning But Don't Know Where to Start?
Subscribe to the blog to get your free copy of our Personalized Learning Playbook. A Playbook that will help you make the case for personalized learning, and reflect on the important elements to take in consideration.
Data | Decision-Making | District Leadership | School Districts | School Leadership
It's that time of year again - we're shopping for school supplies, teachers are returning to their classrooms, and students (as well as their parents) are eagerly awaiting the news as to who their teachers will be. As a parent of two school-aged boys, it's also the time of year our family starts making predictions about the year ahead. "I think Miles will do so much better in reading this year." "Taylor is probably going to get in trouble a lot, but maybe he'll also test into the gifted program." It's an innocent practice in anticipating the successes and struggles we'll experience in the year ahead, but without knowing it, we're also shaping how we will perceive these experiences as the year unfolds.
District Leadership | School Districts
Across school systems and around the globe, the pandemic has had a disproportionate impact on students. Some have thrived in online learning environments, while others have suffered from low-quality or interrupted learning — often with disastrous results. As the economy begins to rebound and educators work toward creating a new post-pandemic normal, these disparities in learning are likely to become amplified, resulting in a K-shaped recovery with a widening gap between those who are succeeding and those who are struggling, according to a new report "K-Shaped Education Recovery" by ISTE and Education Elements.
Personalized Learning | School Districts | Schooling Loss | Virtual Learning
This school year made clear the need to redesign our existing systems to ensure that meaningful learning can continue even when our brick and mortar school buildings close. Most schools and districts had only days to prepare to close school buildings and move learning to students' homes. Fast forward 12 months and remote learning has had time to grow from an emergency measure to a format of learning that invites growth and innovation in new ways. So how can you ensure that meaningful learning can happen anywhere?
Classrooms | Crisis Management | School Districts
As the coronavirus outbreak spreads, more school districts are asking us how they can prepare to continue teaching and learning in case of school closure. This is an important topic to consider as school districts around the world have begun closing their brick and mortar doors and turned to virtual learning. We believe with the right preparation and communication every school has the capacity to meet this challenge. We reached out to technology experts and educators who have been teaching and leading schools in China from the United States to learn more about how they've been facilitating virtual learning over the past month.