Planning and opening a new school is an exciting yet daunting task. As a leader of a brand new school, you are involved in every aspect of what the school day will look and feel like, and how it will be remembered. When you begin to design experiences that equip students with the skills to fulfill your school's mission and vision, consider what your strategic priorities should be to get your goals accomplished. Think about yourself as a 6th grader on the first day of school: what carefully planned academic and non-academic experiences would you need to best prepare you for the rest of middle school? What instructional skills would your teachers need to engage you and your peers in rigorous work throughout the day? What type of environment would allow you to grow and reflect on your progress in a meaningful way?
Leaders | School Districts | Teaming
One of the major issues that schools face is engaging with parents, community, and stakeholders. It is not about educational changes and innovative initiatives, but about the everyday work such as field trips, after-school programs, counseling, volunteering opportunities, sports events, snow days, drop-off and pick-up, fundraisers, and more. Education is an ever-changing and ever-evolving landscape, and communications is no different. The ways in which we communicate have evolved, and many new ways to communicate effectively have emerged and improved over time. The way we access information today is very different from the way we used to just a few years ago: we read our morning news from our smartphones, we look up restaurant menus online, we keep up with our friends through Facebook Live and Instagram Stories, and we seek customer support from companies on Twitter.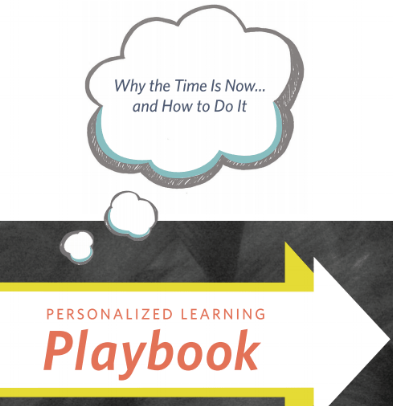 Interested in Personalized Learning But Don't Know Where to Start?
Subscribe to the blog to get your free copy of our Personalized Learning Playbook. A Playbook that will help you make the case for personalized learning, and reflect on the important elements to take in consideration.
A few months ago I attended ICLE's Leadership Academy in Atlanta and heard Dr. Tyrone Howard speak. His talk was a powerful one, addressing the differences between equity and equality, the need to support all students, and a call to action to have difficult conversations, call out bias and microaggressions, and make sure that we see our students, understand and empathize with them, and educate every single one of them. One of the things that stood out the most was the idea of the Pedagogy of Poverty vs Pedagogy of Plenty.
Last August, my Education Elements "familEE" of consultants and district partners supported me on a new journey to the Technology, Innovation, and Education masters program at Harvard University. Through my experience so far, I'd like to share the following lessons and takeaways for K-12 districts.
The year 2020 is shaping up to be a record year - Summer Olympics, a World Cup, a presidential election, and in the education world, the year many strategic plans expire. As districts gear up to write their next strategic plan, we have mixed feelings about the process. At best, the process provides an opportunity for district leaders to coalesce around a shared vision. At worst, the process consumes valuable hours and produces a document that does little to change individual behavior.
"Coaching" means something different to everyone. Many of us have had both positive and negative experiences with coaches in the past, which influence our definition of and expectations from coaching. Becoming an instructional coach is often seen as a natural next step for classroom educators. Unfortunately, all of the skills that make one a good teacher may not be everything that makes a person a successful coach. Additionally, there aren't always enough coaches to support all teachers. This limited capacity leads to some frequent misunderstandings of the role and accountabilities of a coach. We're here to bust those misconceptions and encourage coaching to thrive.