Classrooms | Leaders | Personalized Learning | School Districts
September is in full swing, and it's the time of year that we start heading back into the classroom - some of us are already in school, and some of us are still counting down our last few precious days of summer vacation. Setting the stage for a new school year is crucial, but it can also be a complex undertaking. So we decided to round up some resources to help you start the school year off right! There's something here for everyone: whether you're a teacher, a school leader, a district administrator, or a learning coach; if you're exploring what personalized learning, competency-based education, or innovation in the classroom; if you are working on developing leadership, professional development, or strengthening communication and collaboration; and whether you need an overarching view of the education journey or help with one piece of the puzzle.
Classrooms | Personalized Learning | School Districts
Measuring your personalized learning journey is now easier than ever with the new Kiddom + Education Elements partnership Personalized learning is a buzz phrase we hear often in education. This pedagogical style is inspirational, and may serve students well, but it often lacks direction. Many professional development sessions begin with: "Let's define personalized learning," because the term is thrown around so often. At Kiddom, we've had the privilege to witness many excellent strides toward personalized learning in different environments, but many haven't yet seen it in practice. So how does an administrator or community measure the pursuit of this practice without knowing exactly how it looks or where to focus their efforts to improve?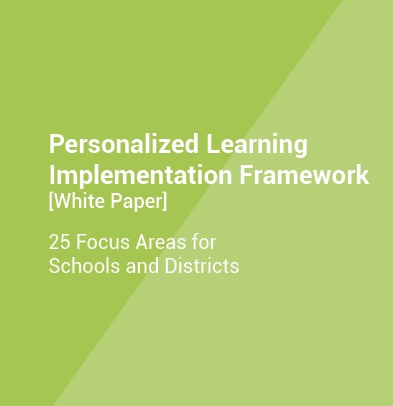 Considering Personalized Learning But Don't Know Where to Start?
Subscribe to the blog to get this resource to find out the essential areas to effectively launch, support and sustain personalized learning.
Leaders | Personalized Learning | School Districts
This week, we released our 2017-2018 Annual Report. The report marks eight years since Education Elements was founded, and our fifth such report. In the report, we highlight the incredible work of our district partners and share how our work is evolving to continue to build and support dynamic school systems that meet the needs of every learner, today and tomorrow.
Let's just be clear: there is a very short honeymoon period for a new superintendent. From day one, people have expectations of you as the new superintendent. They want you to be exactly the same or completely different than your predecessor. They have their hopes pinned on you bringing new ideas or have their fingers crossed that you won't. They are wondering how long you will stay and what you will do during your tenure. They both expect you to know everything about the district right away, and yet know that you don't and are frustrated by it. They have so many things they want to say to you, and yet voice few of them, as if you can read minds.
Stories are all around us. Researchers found that personal stories and gossip make up 65% of our conversation. Some stories are as small as 6 words or 280 characters, and others are the length of a book or a movie. Your best stories are told in multiple lengths and forms.
Classrooms | Competency-Based Education | Personalized Learning | School Districts
One of the most common questions I answer about Education Elements is, "So what do you guys do?" If we have an elevator ride that goes to, say, the top of the world's tallest building, I can give a fairly satisfying and comprehensive answer. If, on the other hand, we are just waiting in a short line for a cup of coffee, I tend to say something like, "We help districts solve their biggest challenges," which, judging by the reaction I often get, is not nearly the level of detail people are looking to hear. So in the age of TL;DR and Buzzfeed lists that always come in odd numbers, I decided to try to put pen to paper and explain what we do in a way that gets more head nods and doesn't have anyone thinking, "For the love of God will she ever stop talking?" (Don't worry, you can just read the bold parts)