A few years ago I found myself in the middle of an aisle at the home improvement store acquiring some tools I needed for a job around the house. In the moment, I didn't make the connection to my classroom, but I later realized how I don't usually go to the store to buy tools that I don't need. When a home repair presents itself I am willing and motivated to go find the tools I need to solve the problem at hand. This is typically the exact opposite experience that students have in our classrooms. Our students come to school every day and are sold tools they don't see the need for in the current moment. As I was realizing this, I was beginning to implement project-based learning experiences in my classroom. I'll admit I was struggling to get students to put forth the effort to solve real-world problems in addition to those skills built into my curriculum.
A few years ago, Detroit Public Schools Community District (DPSCD) took a big bet on talent. Despite the city's legacy of divesting in educators, the District's new leaders believed that Detroit teachers have the power to chart a new future for the city's children. As part of an ambitious five-year plan, leaders sought to forge a new legacy for the District: one where teachers received the trust, compensation, professional development, and resources to achieve their highest aspirations, and to deliver the learning opportunities students need to succeed.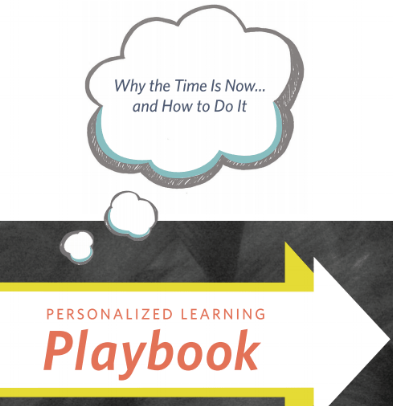 Interested in Personalized Learning But Don't Know Where to Start?
Subscribe to the blog to get your free copy of our Personalized Learning Playbook. A Playbook that will help you make the case for personalized learning, and reflect on the important elements to take in consideration.
Standing in line at Starbucks ready to order my Venti black coffee, I pull out my phone and tap on Twitter even though I just checked it one minute ago. It's a bad habit that I have, mindlessly opening the app without thinking, and pulling down the page in hopes that it will refresh with new content. Every morning when I wake up, the first thing I do is drink two glasses of water with fresh lemon juice, organic apple cider vinegar, or a pinch of Himalayan salt. I've been doing this for several years, after reading about the benefits of drinking water in the morning to start the day. At first, it was hard. I started with half a glass. Then moved to a full glass. I eventually added apple cider vinegar. And now I'm up to two glasses. These are examples of bad habits and good habits I reinforce every day.
Leadership | Professional Development | School Districts
How does professional development get labeled in your school or organization? Too often, I hear: boring, unproductive, compliance-driven, not based on my needs or interests. Research on professional development shows that the "drive-by" workshop model does not meet the needs of teachers. No two people learn the same way, though many leaders do not change the way they provide instruction for professional development. Just like education should be personalized for students, professional learning should be personalized for adults. Effective professional development or learning (semantics to me) needs to improve educators' professional knowledge, competence, skill, and effectiveness. No matter if you are a teacher, school leader or district leader, below you will find ways you can reframe professional learning in your school or district.
School Districts | Strategic Planning
How do we design the schools of the future, today? Designing innovative structures and systems takes a similarly innovative approach, otherwise, we'd design the same systems we already have all over again. In a series of blog posts, we have described the steps to creating a responsive strategic plan. We've taught you how to assemble a superhero team and how to identify and collect data from your stakeholders. Now, what do you actually DO to design a responsive strategic plan that won't collect dust on your office shelf? Even if you are not going through a strategic plan redesign but are working towards implementing your current plan or designing the rollout of a new initiative within your plan, we want to show you how to plan for change and not perfection.
Leadership | School Districts | Teacher Retention
Teaching, often considered one of the most noble professions one can pursue, has been a consistent driver of the innovation and ideas that progress society forward. Great leaders, creators, and thinkers have been fostered in some way by a teacher who engaged, mentored, and motivated them to achieve their goals. Yet though the demand for talented, caring educators has never been higher, the pool of applicants continues to dwindle. Teachers are leaving the profession in record numbers with complaints of burnout, and young people are deciding to pursue careers in fields that are perceived to be more lucrative and stable.