Equity | School Leadership | Teacher Retention
This year has exacerbated the national crisis of staffing in schools. Attrition was already a looming challenge, but with all of the changes in education this year alone teachers are leaving schools and the profession en masse. That, combined with the racial reckoning taking place this year has prompted many leaders to reflect on their hiring processes and look for ways to recruit more Black teachers. If you are looking to diversify your teacher workforce or are assessing your hiring process, here are 9 things you must consider.
Equity | School Leadership | Teacher Retention
We've talked a lot about the need to improve teacher retention. During the pandemic, teachers are feeling burned out, unsupported, and dissatisfied with their jobs and lack of recognition. A survey this summer showed that nearly 30% of teachers are more likely to leave the profession now due to the pandemic. To add to the problem, there's been a 35% decrease in the number of college students preparing to be a teacher over the past decade. So the supply of potential teachers is going down at the same time that the demand for teachers is potentially going to skyrocket. This happens for a variety of reasons that we could spend a whole week writing about. While that problem is enough to raise some eyebrows, we want to dig in beneath the surface a bit to talk about an even more pressing problem: equity, or the lack thereof, and its impact on teacher attrition.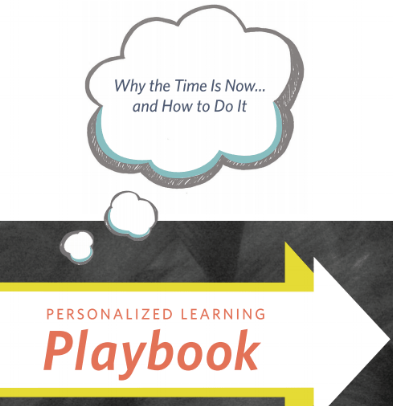 Interested in Personalized Learning But Don't Know Where to Start?
Subscribe to the blog to get your free copy of our Personalized Learning Playbook. A Playbook that will help you make the case for personalized learning, and reflect on the important elements to take in consideration.
Teacher Retention | Teams & Culture
What makes people stay at their jobs? What makes people leave? At a time when 20% of teachers say they're leaving next year in response to the COVID-19 pandemic, we need to hold on to as many great teachers as we can. Onboarding is an effective way to increase retention of new employees and enhance their productivity in the first year. However, Gallup found that only 12% of employees strongly agree that their organization does a great job of onboarding new employees. Not surprisingly then, 50% of employees leave in the first 18 months of a new role. This is both expensive and time consuming for employers to constantly fill vacancies.
District Leadership | Professional Development | School Leadership | Teacher Retention
The abrupt shift to distance learning directly challenged the knowledge, mindsets, and skills of our teacher workforce this Spring. Formerly 'nice-to-have' skills in digital integration became 'must-haves,' traditional classroom management and instructional design methods no longer applied, and everyone was required to embrace a high level of comfort with ambiguity as guidelines and expectations shifted on a weekly basis. And as a new school year approaches and the global pandemic remains, educators are bracing for these abrupt and temporary changes to take root.
Remote Work | Teacher Retention | Teachers
The worldwide response to COVID-19 is creating unforeseen challenges and virtual changes for every aspect of our education system. Long-standing pillars such as curriculum and instruction, operations, and accountability, among others, are all being tested under the weight of the pandemic response.
School Leadership | Teacher Retention
Donald Rumsfeld once said that there are three things we know - the things we know, the things we know we don't know, and the things we don't know we don't know - and that it's the last category, the unknown unknowns, that tend to be the most difficult things we encounter. The vulnerability of our global economy to a novel coronavirus may go down as one of the greatest unknown unknowns in our lifetime. And while the dust is yet to settle, it is safe to say that we will never be the same knowing now what we didn't before.