Leadership | School Districts | Teacher Retention
Teaching, often considered one of the most noble professions one can pursue, has been a consistent driver of the innovation and ideas that progress society forward. Great leaders, creators, and thinkers have been fostered in some way by a teacher who engaged, mentored, and motivated them to achieve their goals. Yet though the demand for talented, caring educators has never been higher, the pool of applicants continues to dwindle. Teachers are leaving the profession in record numbers with complaints of burnout, and young people are deciding to pursue careers in fields that are perceived to be more lucrative and stable.
Classrooms | School Districts | Teacher Retention
At Education Elements, we believe that sparking learning through creativity, reflection, and play is key to adult learning. So, let's start here by playing a game. The rules are simple. Read this list of things that real people have done and determine what these actions have in common. Ready? Go! Eat 65 M&Ms with chopsticks Travel 100 meters while seated and hopping on a large bouncy ball Complete 98 'around the world' soccer ball juggling tricks Clap your hands together 1,103 times (apparently this is a phenomenon known as speed clapping) Run nearly half a mile (if you are Usain Bolt) So, what do all of these impressive and/or bizarre human talents have in common? Each has been completed in 60 seconds or less. Before you reach for the M&Ms and chopsticks, there are important steps that you can take as a leader right now to impact teacher retention in 60 seconds or less. That's right – in under 1 minute today, you can impact teacher retention at your school.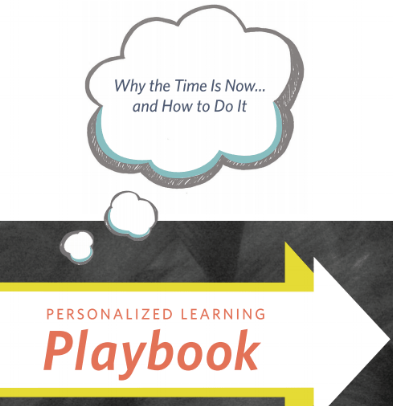 Interested in Personalized Learning But Don't Know Where to Start?
Subscribe to the blog to get your free copy of our Personalized Learning Playbook. A Playbook that will help you make the case for personalized learning, and reflect on the important elements to take in consideration.
Leadership | Teacher Retention
As we work with hundreds of school and district leaders, we often hear that staff recruitment, training, and retention are among the greatest challenges they face. Leaders want to create environments that attract and inspire staff but often don't know where to start changing their work culture. The Education Elements team is committed to supporting these leaders by sharing concrete practices and practical advice for improving their teacher retention.
Leadership | Teacher Retention
Are you a district or campus leader who struggles to find highly qualified or highly talented teachers? Do you find yourself losing out to other districts when it comes to attracting the best and brightest? Do you have a plan in place to recruit and retain those fantastic teachers who can not only impact student learning but help build the dynamic and innovative culture you desire in your district or on your campus? The National Center for Education Statistics reports 8% of the nearly 3 million teachers in the U.S. leave the profession each year. Additionally, over 41 percent of all new teachers will leave the profession within 5 years. Most alarming, 45 percent of all teacher attrition occurs in just 25 percent of all public schools: high-poverty, high-minority, urban, and rural. While attrition and staff turnover are common among all industries, the rate is noticeably higher in education than in other highly socially respected professions such as lawyers, engineers, architects, and several medical-related fields. Moreover, repeated staff turnover and teacher attrition can negatively affect a wide range of educational practices, including professional development, class assignments and scheduling, curriculum planning, and collaboration. Combined, these factors create a significant amount of disorder to schoolwide operations and potentially reduce student learning across a campus or district.
Leadership | Teacher Retention
Do you ever have trouble falling asleep because you can't stop thinking about what you need to accomplish the next day? Maybe you're one of those people that has your best ideas for solving a problem while washing your hair? Have you found yourself half-listening to a loved one while saying, "Let me just finish one more email…"? What do all of these experiences have in common? They are familiar territory for professionals who never truly stop working during their waking hours, which is especially true of passionate and committed educators.
Leadership | Teacher Retention
Teachers love their jobs. That statement may strike you as untrue, simplistic, or ill-informed, given the current state of the teaching profession, in which many teachers will leave the classroom in the first five years, and teacher retention is a crisis on the horizon for schools, districts, and state boards of education. I stand by it, though. In my fifteen years in education, working in and with schools and teachers, I have had many conversations with teachers about their job satisfaction. On balance, teachers I've encountered love their students. They talk about "their" kids with pride, concern, and (sometimes) exasperation. They seek professional development to improve their abilities to reach students, and they sacrifice their personal time (and often money) to ensure their students get what they need to succeed in school.