"What's it like in other schools? In other districts? In other states?" After eight years in the classroom as a math teacher and another seven as a school leader, I transitioned into a role at Education Elements just over a year ago in part because I wanted answers to those questions. The field of education has that head-down, just-keep-digging quality to it, where we're so far down in our trenches that it often feels impossible to pause, lift one's head, and get a sense of the landscape. I wanted to see what factors were supporting successful innovation, reform, outside-the-box thinking, and school change around the country, even if doing so meant leaving a school I loved and had helped build. A year in, I've worked directly with teams from close to a hundred schools and visited dozens of their campuses. In just 12 months I've collaborated with ten districts in six states. I certainly can't pretend to have anywhere near a complete picture or complete answer, but as I think about what drives successful future-focused education, some factors are abundantly clear. The districts and teams I've seen doing it well seem to have certain approaches in common.
Leadership | Teacher Retention
In a 2018 study conducted by TINYPulse, a company specializing in employee engagement, it was reported that the top 5 reasons employees choose to leave their jobs are: poor performance management, lack of recognition, feeling overworked, company culture isn't a priority, and lack of growth opportunities.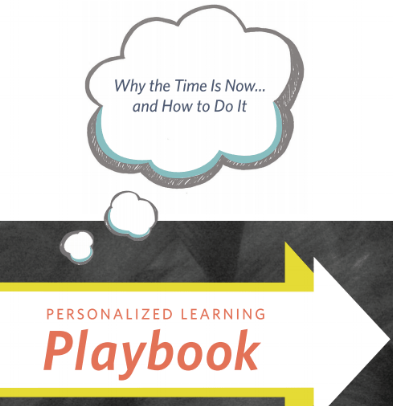 Interested in Personalized Learning But Don't Know Where to Start?
Subscribe to the blog to get your free copy of our Personalized Learning Playbook. A Playbook that will help you make the case for personalized learning, and reflect on the important elements to take in consideration.
Leadership | School Districts | Teacher Retention
Teaching, often considered one of the most noble professions one can pursue, has been a consistent driver of the innovation and ideas that progress society forward. Great leaders, creators, and thinkers have been fostered in some way by a teacher who engaged, mentored, and motivated them to achieve their goals. Yet though the demand for talented, caring educators has never been higher, the pool of applicants continues to dwindle. Teachers are leaving the profession in record numbers with complaints of burnout, and young people are deciding to pursue careers in fields that are perceived to be more lucrative and stable.
Classrooms | School Districts | Teacher Retention
At Education Elements, we believe that sparking learning through creativity, reflection, and play is key to adult learning. So, let's start here by playing a game. The rules are simple. Read this list of things that real people have done and determine what these actions have in common. Ready? Go! Eat 65 M&Ms with chopsticks Travel 100 meters while seated and hopping on a large bouncy ball Complete 98 'around the world' soccer ball juggling tricks Clap your hands together 1,103 times (apparently this is a phenomenon known as speed clapping) Run nearly half a mile (if you are Usain Bolt) So, what do all of these impressive and/or bizarre human talents have in common? Each has been completed in 60 seconds or less. Before you reach for the M&Ms and chopsticks, there are important steps that you can take as a leader right now to impact teacher retention in 60 seconds or less. That's right – in under 1 minute today, you can impact teacher retention at your school.
Leadership | Teacher Retention
As we work with hundreds of school and district leaders, we often hear that staff recruitment, training, and retention are among the greatest challenges they face. Leaders want to create environments that attract and inspire staff but often don't know where to start changing their work culture. The Education Elements team is committed to supporting these leaders by sharing concrete practices and practical advice for improving their teacher retention.
Leadership | Teacher Retention
Are you a district or campus leader who struggles to find highly qualified or highly talented teachers? Do you find yourself losing out to other districts when it comes to attracting the best and brightest? Do you have a plan in place to recruit and retain those fantastic teachers who can not only impact student learning but help build the dynamic and innovative culture you desire in your district or on your campus? The National Center for Education Statistics reports 8% of the nearly 3 million teachers in the U.S. leave the profession each year. Additionally, over 41 percent of all new teachers will leave the profession within 5 years. Most alarming, 45 percent of all teacher attrition occurs in just 25 percent of all public schools: high-poverty, high-minority, urban, and rural. While attrition and staff turnover are common among all industries, the rate is noticeably higher in education than in other highly socially respected professions such as lawyers, engineers, architects, and several medical-related fields. Moreover, repeated staff turnover and teacher attrition can negatively affect a wide range of educational practices, including professional development, class assignments and scheduling, curriculum planning, and collaboration. Combined, these factors create a significant amount of disorder to schoolwide operations and potentially reduce student learning across a campus or district.