In 2018, the Wall Street Journal reported that educators were leaving the teaching profession at the highest rate on record. As teacher protests about fair wages and adequate resources are on the climb, districts aim to staunch the flow of the teaching exodus. And while pay and resources are certainly worth prioritizing, a 2018 Gallup poll shared that teachers who left the classroom cited one overwhelming reason as to why: lack of career advancement. If you ask teachers about opportunities to forge a career path in education, most would share that you either stay in the classroom, or you move into administration. Yet, not everyone wants to be a school principal.
Leaders | School Districts | Teaming
One of the major issues that schools face is engaging with parents, community, and stakeholders. It is not about educational changes and innovative initiatives, but about the everyday work such as field trips, after-school programs, counseling, volunteering opportunities, sports events, snow days, drop-off and pick-up, fundraisers, and more. Education is an ever-changing and ever-evolving landscape, and communications is no different. The ways in which we communicate have evolved, and many new ways to communicate effectively have emerged and improved over time. The way we access information today is very different from the way we used to just a few years ago: we read our morning news from our smartphones, we look up restaurant menus online, we keep up with our friends through Facebook Live and Instagram Stories, and we seek customer support from companies on Twitter.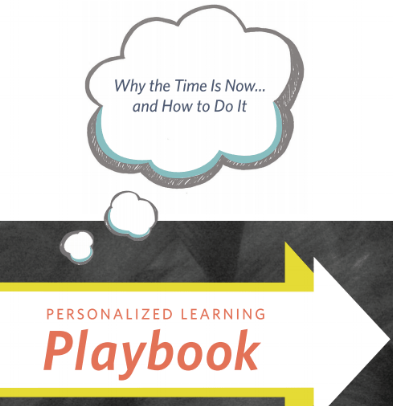 Interested in Personalized Learning But Don't Know Where to Start?
Subscribe to the blog to get your free copy of our Personalized Learning Playbook. A Playbook that will help you make the case for personalized learning, and reflect on the important elements to take in consideration.
A few months ago I attended ICLE's Leadership Academy in Atlanta and heard Dr. Tyrone Howard speak. His talk was a powerful one, addressing the differences between equity and equality, the need to support all students, and a call to action to have difficult conversations, call out bias and microaggressions, and make sure that we see our students, understand and empathize with them, and educate every single one of them. One of the things that stood out the most was the idea of the Pedagogy of Poverty vs Pedagogy of Plenty.
Last August, my Education Elements "familEE" of consultants and district partners supported me on a new journey to the Technology, Innovation, and Education masters program at Harvard University. Through my experience so far, I'd like to share the following lessons and takeaways for K-12 districts.
Five years ago, our team partnered with the Economist Group to conduct a study where we asked business and industry leaders around the world, what were the most critical skills they wanted their employees to possess. You could say the results were more validating than surprising. The usual suspects were on the list – problem-solving, teamwork, communication, critical thinking, and digital literacy were among the skills mentioned. When I show the results of the study on a slide, I warn my audience that the most fascinating thing about the list is that it's not fascinating at all. Everyone in the room knows what's on the list. We have been talking about how students need to develop these skills for so long, we actually call them "21st Century Skills," and we talk about them a lot! If you do an exact term search for "21st Century Skills," you get about 4,170,000 results.
When school leaders want to bring innovative practices to classrooms, what's the greatest challenge that stands in their way? Lack of funding? Inadequate in-house expertise? According to the most recent SpeakUp survey, 46% of administrators point to one key factor above most others: teacher motivation.