We are Personalized - This was the number one goal in our new District Strategic Plan. It was not, "We are moving towards personalization", or "We are learning about personalization". It was simply WE ARE, and this opened the door to panic and excitement and an immediate call to duty. We quickly turned to the Ed Elements learning cycle for development and direction. Looking at our implementation from a learning, practicing, reflecting and owning standpoint has not only allowed us to dig deep into the progress of our work, but has encouraged us to pivot when needed. And pivot we have! Our journey has blossomed into an undeniable excitement that we have not seen in our teachers and administrators in years. One Principal even stated, "providing a vision, and working alongside Principals to develop strategies and tactics to support implementation has made me feel like a better instructional leader than at any other time in my career."
Sometimes, the really thought-provoking stuff just lands in your lap...or in the seat next to you. On a recent flight, I was lucky enough to sit next to an employee of one of the major airlines, who shared anecdotes about the culture change she experienced after the airline she worked for was acquired by another carrier. The most compelling anecdote she shared: the "49-Degree Rule". Apparently, the airline she'd originally worked for had been very focused on the notion of employee autonomy and empowerment, but the acquisition came with a host of new rules and policies, including one that said employees were only permitted to wear their jackets at work when the ambient temperature was at or below 49° Fahrenheit. What??!!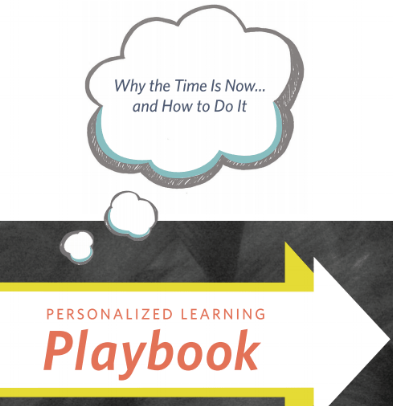 Interested in Personalized Learning But Don't Know Where to Start?
Subscribe to the blog to get your free copy of our Personalized Learning Playbook. A Playbook that will help you make the case for personalized learning, and reflect on the important elements to take in consideration.
It's mid-May at Baychester Academy, a public elementary school in the Bronx's District 11. Like all schools across New York City, the school day draws to a close with a ritual exchange: teachers usher students out of classrooms to meet their parents, patiently waiting by the school's main office. But then something unusual happens: Educators from across the district begin to arrive.
Think back to a recent meeting you were in when you pondered why you were a part of the conversation. Or better yet, you thought about the 10 items in your inbox that needed your decision-making power but instead, you were stuck in a meeting where it wasn't clear what you were making a decision about. We have districts this year that have created the "it" factor for running meetings that tap into everyone's energy in better ways than ever. While it may seem like these district teams "just have the right people," they have actually taken on a methodical approach to how to run team meetings. Based on The NEW School Rules, written by Anthony Kim, CEO of Education Elements, we have found over the last eight years that every leader wants to effectively make changes and create environments in team meetings that celebrate growth, excitement, and decision-making.
Behavior counts. How employees and students are treated and whether they feel respected begins at the top. From their first interactions with employees, students, parents, and the community, superintendents cast their "shadow" onto their district. This shadow is a reflection of everything a superintendent does and says – it may be weak or powerful, but it always exists. With this in mind, ask yourself, "Is your shadow one that will invite, include and inspire others to join you?"
In 2018, the Wall Street Journal reported that educators were leaving the teaching profession at the highest rate on record. As teacher protests about fair wages and adequate resources are on the climb, districts aim to staunch the flow of the teaching exodus. And while pay and resources are certainly worth prioritizing, a 2018 Gallup poll shared that teachers who left the classroom cited one overwhelming reason as to why: lack of career advancement. If you ask teachers about opportunities to forge a career path in education, most would share that you either stay in the classroom, or you move into administration. Yet, not everyone wants to be a school principal.