School Districts | Strategic Planning
How do we design the schools of the future, today? Designing innovative structures and systems takes a similarly innovative approach, otherwise, we'd design the same systems we already have all over again. In a series of blog posts, we have described the steps to creating a responsive strategic plan. We've taught you how to assemble a superhero team and how to identify and collect data from your stakeholders. Now, what do you actually DO to design a responsive strategic plan that won't collect dust on your office shelf? Even if you are not going through a strategic plan redesign but are working towards implementing your current plan or designing the rollout of a new initiative within your plan, we want to show you how to plan for change and not perfection.
Leadership | School Districts | Strategic Planning
So, you've completed a round of stakeholder engagement activities. You clarified your 'why behind engagement' and have identified a group of stakeholders to target. Maybe you hosted forums, sent out surveys to various stakeholder groups, conducted interviews, and even shadowed students. With the rich data sources at your disposal, you may be wondering – how do I pull trends from my data? How do I elicit feedback and input from my community throughout to ensure I'm making the right data-driven decisions? How do I honor my community's perspective and my own insider knowledge as I continue to build my strategic plan? Keep reading for a few suggestions on how to do just that.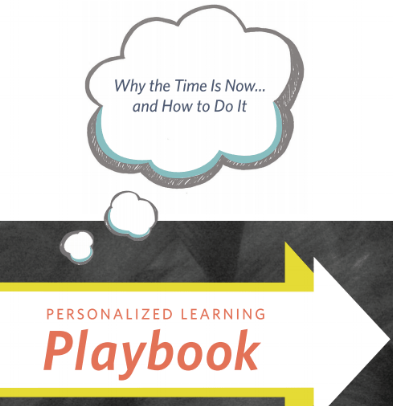 Interested in Personalized Learning But Don't Know Where to Start?
Subscribe to the blog to get your free copy of our Personalized Learning Playbook. A Playbook that will help you make the case for personalized learning, and reflect on the important elements to take in consideration.
Leadership | School Districts | Strategic Planning
"One bag of peanut butter M&Ms, please." It's the first step I take as I enter a movie theater before selecting the perfect middle-center seat – a ritual I began with my mom as a child. On this day, instead of rushing to the front of the line, I took a moment to look around. There was a buzz in the room as kids and adults of all ages lined up to see the first black superhero. There is no doubt that Black Panther was a major milestone for the United States and the world. Throngs of people viewed the film multiple times, relishing the opportunity to be represented in such an empowering way. A couple of years later I noticed a similar sense of pride at the release of Captain Marvel, a film featuring a female superhero. I knew the Avengers was a well-regarded team but it was clear that these additions were crucial. It's difficult to imagine a complete team without the most recent additions because of the unique perspectives they bring. It is the first step in a longer commitment to inclusion and empowerment.
Leadership | School Districts | Strategic Planning
At Education Elements, we pride ourselves on being a responsive organization. Like many organizations, we can fall short of true responsiveness, but we are proud of how nimble, engaged, and positive our team is as a result of responsive practices. Our true north lies in seeking feedback to best understand the experiences of our community members. Feedback, in every way it is offered, allows us to make improvements suggested by those who have a stake in the work. Obvious, right? This may be an easy concept to grasp, but the gathering and processing of feedback from all relevant stakeholders can be a complicated, time-consuming, and confusing process – and that's in a small company with a team aligned around the idea. For schools and districts looking to implement change, whether it be by the introduction of new or additional technology, shifting pedagogical approaches, curriculum adoption, team reorganizations, or strategic planning, stakeholder engagement can be a paralyzingly large task.
Leadership | School Districts | Strategic Planning
In The New School Rules, Anthony Kim and Alexis Gonzales-Black write that every district has experience putting together a strategic plan, and most follow the same process. "We labor over these plans—sometimes over the course of 12 to 24 months—dreaming up the path ahead and detailing the resources we'll need...Unfortunately, once we're set to go, we find the situation has changed before we've gotten started. Technology programs or platforms may have changed or been discontinued. People have changed—in districts with a high number of students receiving free or reduced-price lunch, teacher turnover can be over 22 percent (Di Carlo, 2015)—and the new team isn't up to speed. Policies have evolved and buy-in has dropped off." And with many strategic plans expected to expire in 2020, and many districts reporting that they did not hit their previous strategic-planning intended outcomes, we recommend you bring in different considerations for your next 5-year strategic plan.