District Leadership | School Leadership | Strategic Planning
What's the first word that pops into your head when you hear "strategic planning"? What word did you think of? Common responses we hear are boring, painful, old-school, far-off, or even just a simple, "ugh."
District Leadership | Organizational Leadership & Change Management | Strategic Planning | Teachers
When I was studying research methods as part of my doctoral degree, the running joke among our professors was that they would answer every question with "It depends." My favorite professor would answer an either/or question with "Yes." Should I use a survey to answer these research questions? Or would interviews be better? "Yes." So when school district leaders ask me if their data should drive their strategy, or if they should define their strategy (goals, priorities, actions) and then make decisions about data based on their strategy, my favorite answer is "Yes." Because honestly, it's both. Here's what I mean.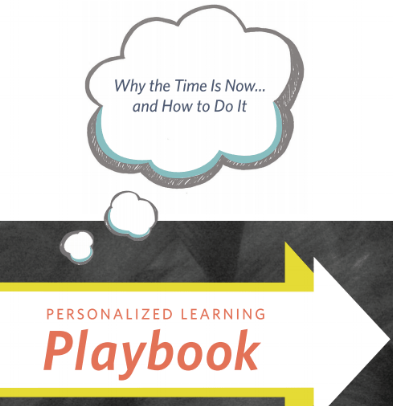 Interested in Personalized Learning But Don't Know Where to Start?
Subscribe to the blog to get your free copy of our Personalized Learning Playbook. A Playbook that will help you make the case for personalized learning, and reflect on the important elements to take in consideration.
School Leadership | Strategic Planning
At the core of innovation in companies leading the way in developing solutions for the future is a Research and Development team, more commonly known as R&D. This is where insight and inspiration are translated into creative and impactful solutions. In short, R&D is the process by which an organization obtains new knowledge to develop applicable solutions to present or future challenges. Companies leverage R&D for the following primary goals:
District Leadership | School Leadership | Strategic Planning
Across the country, students have returned to school, whether it's in-person, virtually, or in a hybrid model. The work districts and teams did over the summer is now in action: you're following new protocols for safety, implementing curriculum changes, and leveraging new systems for instruction and communication. Whether it feels like things are going smoothly or you're barely keeping your head above water, now is the time to pause and reflect.
District Leadership | Return Planning | School Leadership | Strategic Planning
"There has to be a better way!" I remember a character on a movie or TV show I watched as a youngster constantly repeating this phrase and it's been ingrained in my mind ever since. There's a chance I'm making this up and such a character with this common refrain does not in fact exist, but go with me for a second. Searching for a better way to do things has fueled my work and my passion for design — not "capital D design" but design in a more general sense. I've always loved making things, but it's not the final product that gets me the most excited, it's the pursuit to get there. When I think about the word "creation," I prefer the verb to the noun.
District Leadership | Return Planning | School Leadership | Strategic Planning
A bank teller, Jeff Bezos, and a Starbucks barista walk into a...school district reopening planning session. No, really. These may seem like disconnected personas, but in their book, Primed to Perform, authors Neel Doshi and Lindsey McGregor use all three real-life stories to explain how organizations should prepare their employees in planning a response to uncommon and changing situations. Each story, from the barista handling the inconvenience of running out of ice for a guest's iced coffee order to the bank teller keeping their calm in the middle of a bank robbery to Bezos dropping everything to work with a team responding to a customer's complaint in the early years of Amazon, illustrates a lesson that school and district leaders are facing now when it comes to reopening planning – the need for adaptability in an environment where the norm has been disrupted. There has been no greater global disruption in the 21st century than the one caused by the coronavirus. With school districts facing the long-term effects of the pandemic closures and planning for a reopening in the fall, the need to be adaptive becomes even greater.