District Leadership | Strategic Planning
Your favorite apps that seem to make managing life easier, social media sites that connect you to stories that resonate, shopping at your favorite store, your go-to streaming service when you need to de-stress - sometimes it feels like these things were built in a way that just 'gets you.' This didn't happen by accident; this happened by design.
Decision-Making | District Leadership | Strategic Planning
There's a bridge in Choluteca, Honduras. It spans nearly 500 meters long, but it isn't well known for its size or even because it is one of the only replicas of the Golden Gate bridge still in existence. Nor is it known for its importance in connecting traffic in Central America. Rather, the new Choluteca Bridge became famous as the "Bridge to Nowhere."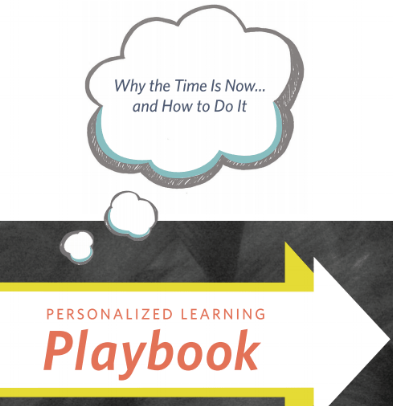 Interested in Personalized Learning But Don't Know Where to Start?
Subscribe to the blog to get your free copy of our Personalized Learning Playbook. A Playbook that will help you make the case for personalized learning, and reflect on the important elements to take in consideration.
Innovative Leadership | Return Planning | Strategic Planning
More than a year ago, I - like many others - was hunkering down for what I thought would be a two-week quarantine. Thirteen months later, I have found myself adapting to my circumstances. I have created a comfortable work-from-home space, embraced many home DIY projects. I've started a herb garden, purchased a inflatable baby pool (I don't have a baby) and I have had enough time to get in and out of shape...multiple times. I have learned a whole lot about things I never questioned before "the great pause." For instance, my perception of time is completely arbitrary: some days seem never-ending while in others, 24 hours do not feel like enough. I've also rediscovered the magic of a full-night's sleep and what a blessing and privilege it is to have my health. There are some things I plan to forever eliminate from my life (I'm looking at you, non-stretchy jeans) and some things I hope to incorporate in the next phase of life (hello, neighborhood walks). I am also seeing many district partners grapple with the tensions of identifying what we want to take with us and leave behind in our next phase.
Data | District Leadership | School Leadership | Strategic Planning
I'm writing this blog during a 17-hour road trip that was supposed to be a 2-hour flight. My husband and I wanted to take our two boys skiing for spring break and have spent the last several months meticulously planning the perfect trip. I booked all of the fun activities, and he dusted off our equipment and bargain shopped for winter clothing. We found the perfect, non-stop flight that would minimize the frustrations of traveling with two young kids. And then mother nature brought the 4th largest snowstorm on record to Denver, Colorado. Thousands of flights were canceled, including ours. Lucky for us, my husband's superpower is that he can quickly pivot to accommodate change. Without hesitation, he loaded our already packed suitcases into the car, strapped the skis to the roof, and here we are, well on our way to the vacation we hoped for.
District Leadership | School Leadership | Strategic Planning
What's the first word that pops into your head when you hear "strategic planning"? What word did you think of? Common responses we hear are boring, painful, old-school, far-off, or even just a simple, "ugh."
District Leadership | Organizational Leadership & Change Management | Strategic Planning | Teachers
When I was studying research methods as part of my doctoral degree, the running joke among our professors was that they would answer every question with "It depends." My favorite professor would answer an either/or question with "Yes." Should I use a survey to answer these research questions? Or would interviews be better? "Yes." So when school district leaders ask me if their data should drive their strategy, or if they should define their strategy (goals, priorities, actions) and then make decisions about data based on their strategy, my favorite answer is "Yes." Because honestly, it's both. Here's what I mean.