Classrooms | Equity | Teachers
After I wrote the first blog in this series, I received a call from a close family member wanting to talk about what I had written. Their initial reaction was offense and confusion-- why did I think all teachers were "white supremacists"? It caught me off guard because I hadn't written that--what I did write was that the American education system is built on a foundation of white supremacy, and we as teachers should work to dismantle that system. Through this conversation, it was reinforced that there are severe misconceptions around language, especially language we use when discussing race and racism. I'm hoping we can align on language here and question the reasons we feel defensive when certain words are used in relation to us, our jobs, and the role we play in upholding systems that oppress BIPOC (Black, Indigenous, People of Color).
At the age of five, my shyness was taken for lack of understanding and I was tested for English as a Second Language (ESL). At eight, I was pushed into gifted math and made to feel defeated and stupid. At twelve, I was told I could not "handle" taking a foreign language, despite being in an advanced English class. At seventeen, I repeatedly heard my teachers attribute my academic success to my race rather than the countless hours I put into my school work. For eighteen years of my life, I was called by the wrong name. These are just a handful of instances in which the biases and beliefs of my teachers and the underlying systems within my school failed to serve me as a student of color.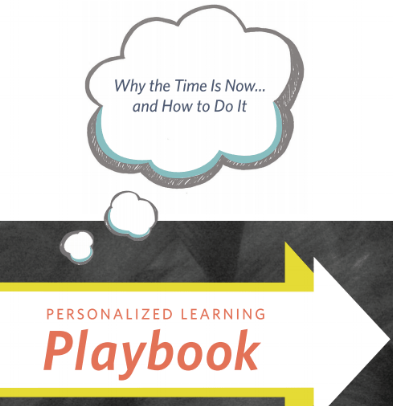 Interested in Personalized Learning But Don't Know Where to Start?
Subscribe to the blog to get your free copy of our Personalized Learning Playbook. A Playbook that will help you make the case for personalized learning, and reflect on the important elements to take in consideration.
Classrooms | Equity | Teachers
In the aftermath of the killing of George Floyd and Breonna Taylor by the police, demonstrations have taken place across all 50 states and several US Territories, including Puerto Rico, Guam and the Northern Mariana Islands. Floyd and Taylor's names are added to the painfully long and growing list of BIPOC who have paid the highest price for America's inaction on police brutality.
Crisis Management | Equity | Virtual Learning
I've written several blog posts and admittedly, this has been one of the harder ones. On the one hand, it's important to share strategies at a time like this. On the other hand, I haven't found a ton of equity strategies to share. I struggled with this dilemma and even considered shelving the post entirely. However, that struggle led to (1) a recognition that this conversation is just as critical as ever to have and (2) some important understandings, including:
To create the schools children deserve, we must coach educators and leaders for equity. It isn't an option for coaches to be neutral on issues of justice — and there are injustices occurring in almost every school, every day. It's our moral and professional obligation to lead and coach in a way that surfaces and interrupts these inequities.
We all experience the world in different ways. I know that, as a white person, my experiences are different than those of a person of color – in ways both big and small – such as a feeling of belonging and safety, or the knowledge that I am implicitly trusted by others. As a woman, my experiences are different than those of a man; yes, sometimes physical doors are opened for me, but I also know my male friends have metaphorical ones often opened for them. So then when, a few months ago, a teammate shared an article about the pay inequities that often exist for both women and people of color, it gave me an opportunity to reflect, think, and discuss with others how we, at Education Elements, might need to change.