Equity | School Leadership | Teacher Retention
This year has exacerbated the national crisis of staffing in schools. Attrition was already a looming challenge, but with all of the changes in education this year alone teachers are leaving schools and the profession en masse. That, combined with the racial reckoning taking place this year has prompted many leaders to reflect on their hiring processes and look for ways to recruit more Black teachers. If you are looking to diversify your teacher workforce or are assessing your hiring process, here are 9 things you must consider.
Equity | School Leadership | Teacher Retention
We've talked a lot about the need to improve teacher retention. During the pandemic, teachers are feeling burned out, unsupported, and dissatisfied with their jobs and lack of recognition. A survey this summer showed that nearly 30% of teachers are more likely to leave the profession now due to the pandemic. To add to the problem, there's been a 35% decrease in the number of college students preparing to be a teacher over the past decade. So the supply of potential teachers is going down at the same time that the demand for teachers is potentially going to skyrocket. This happens for a variety of reasons that we could spend a whole week writing about. While that problem is enough to raise some eyebrows, we want to dig in beneath the surface a bit to talk about an even more pressing problem: equity, or the lack thereof, and its impact on teacher attrition.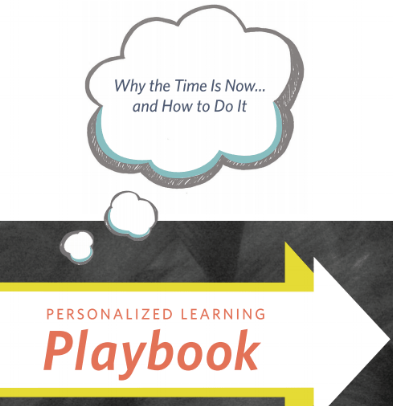 Interested in Personalized Learning But Don't Know Where to Start?
Subscribe to the blog to get your free copy of our Personalized Learning Playbook. A Playbook that will help you make the case for personalized learning, and reflect on the important elements to take in consideration.
Communication | Equity | Teachers | Virtual Learning
As school returns, we know this year presents unique challenges and changes to both educators and students. With such change, it may be especially difficult to communicate with students. While your intentions may be good, sometimes the impact of what we say can have unintended consequences. Consider some of these alternatives to have the impact you wish to have to start the year on a strong note.
What a time to be alive. Many of us, particularly educators, are wearing hats we never even thought to try on before. I think of the everyday woman who now has multiple full-time jobs: her actual job, parenting, and remote learning management of her children. I think of the parent of a differently-abled child who now has to lead that child's physical, occupational, or speech therapy daily. I think of BIPOC who now are called to serve as knowledge banks and on-call historians for their white friends who recently discovered (spoiler alert) that racism isn't dead. It's as if the murders of George Floyd, Ahmaud Arbery, and Breonna Taylor were a wake-up call to sleeping America.
Learning is most powerful when students feel valued, honored, and empowered. The teachers who leave the greatest lasting impact on their students are the ones who see them for who they are, often before the students even see this themselves. These teachers uplift their students by developing their interests, celebrating their uniqueness, and challenging their assumptions about the world and themselves.
Classrooms | Equity | Teachers
After I wrote the first blog in this series, I received a call from a close family member wanting to talk about what I had written. Their initial reaction was offense and confusion-- why did I think all teachers were "white supremacists"? It caught me off guard because I hadn't written that--what I did write was that the American education system is built on a foundation of white supremacy, and we as teachers should work to dismantle that system. Through this conversation, it was reinforced that there are severe misconceptions around language, especially language we use when discussing race and racism. I'm hoping we can align on language here and question the reasons we feel defensive when certain words are used in relation to us, our jobs, and the role we play in upholding systems that oppress BIPOC (Black, Indigenous, People of Color).