Crisis Management | District Leadership | Organizational Leadership & Change Management | School Leadership | Teams & Culture
We have been reading, discussing, and reflecting quite a bit on the topic of leadership recently, and one of the products of this deep dive is a video series all about what leaders have learned this year. In his interview, Dr. Patrick Ward from Mayfield City Schools in Ohio mused on the fact that school leaders are trained to manage acute crises, but for the past year they have been managing a chronic crisis, with several acute crises emerging as the chronic crisis continued. We've been thinking about the phrase "chronic crisis" and drawing from some inspiring resources to consider the best way to rally your community through it. With the end of the school year in sight, now is the time to re-energize your teams so you can finish strong. To do that, you need to address three interrelated dimensions: Emotions, Mindsets, and Behaviors.
District Leadership | School Leadership | Teams & Culture
Leading change, whether systemic or individual, requires strong habits. Last month I had the opportunity to chat with Greg Carlson, Founder of Leading Well, about how to create purposeful habits, and how strong habits can help one move from reactive and ad-hoc motions to strategic and lasting practices. From our conversation came three essential practices which together create a framework for lasting change – whether working to improve the physical and mental wellness of a single educator, or to create a thriving culture in your school system. At Education Elements and Leading Well, we believe that through alignment to purpose, consistency, and continuous improvement we can continually strive to realize our goals. What follows is a synopsis of our reflections on leading change through purposeful habits.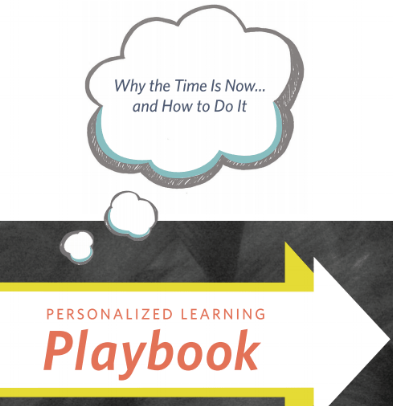 Interested in Personalized Learning But Don't Know Where to Start?
Subscribe to the blog to get your free copy of our Personalized Learning Playbook. A Playbook that will help you make the case for personalized learning, and reflect on the important elements to take in consideration.
District Leadership | Innovative Leadership | Personalized Learning | School Leadership | Teams & Culture | Virtual Learning
I got started with this tradition of predictions in 2010 after reading Disrupting Class, a book by Clayton Christensen and Michael Horn. In their book, they predicted that by 2019, 50% of all high school courses will be online in some blended learning model. That was a pretty bold prediction in 2008 when the book was published, but their model for cycles of innovation seems pretty accurate now that we have hindsight. Even as of May 2019, there were people pointing out the failure of this prediction. Now at the end of 2020, I'd estimate that +95% of all K-12 students took some form of an online class, and most likely this trend will continue into 2021.
Education Elements | Organizational Leadership & Change Management | Teams & Culture
The pitter-patter of toes on our wooden floors, reminiscent of a spring rain pinging against a tin roof, grow louder as they approach our bedroom door. A moment of silence occupies the space as our door slowly opens. Seconds later, we hear a soft breath pressed against my wife's ear that says, "Good morning Mom, the sun is up." My youngest son stumbles across the bed to nestle his buttery brown cheek against mine and mutters to me, "I love you so much, dad". He has a way to melt his parents' hearts first thing in the morning (and avoid being told to go back to his bed). His older brother lumbers in, stiff legs resembling the Frankenstein impression he uses to terrorize his brother at Halloween. Thankfully, he "sleeps in" until 7:45 am most days before he graces us with his presence. His deliberate steps thump against the floor as he makes his way to my side of the bed with silence and morning grumpiness. His little brother is now aware his big brother is in the room and meets him with the same daily surprise as if this is the first time they have met. Unfortunately for the little guy, his exuberance is not met with the same zeal by my oldest son who can do nothing but let his lanky seven-year-old body collapse on my chest as he tries to find his way back to sleep.
Education Elements | Innovative Leadership | School Leadership | Teams & Culture
There has been a lot of research done on what makes teams great. Google committed an entire research team to answering the question: What makes a team effective? Daniel Coyle explored the ins and outs of some of the world's most successful teams in his book The Culture Code. And, leaders right here at Education Elements have compiled some of their learnings in The New Team Habits. I have found – ever since I started thinking about how teams work and what makes certain teams great – that I haven't been able to stop thinking about this question; even when I was 7,620 miles from home, 5,895 meters (or 19,341 feet) above sea level, on the trip of a lifetime.
I'll be honest here--after my college years, any chance of me being a dedicated night owl pretty much flew out the window. Late-night five-page papers in Courier New font were only temporary. Now, when I stay up late, it is usually a result of an itch I need to scratch. I have a piece of writing or a level of flat out curiosity about the work I do. Surprisingly, nights like those come way more often, and each one leaves an intriguing morsel lingering on my brain.