District Leadership | Innovative Leadership | Organizational Leadership & Change Management | School Leadership
As we write this, we are thinking back to the last "normal" month in 2020 before COVID-19 arrived in full force. A sampling of headlines from Education Weekly in February 2020 highlight social and emotional learning, the role of technology in education, and the importance of effective school leadership. With the benefit of hindsight, we can reflections of what we faced then, pre-COVID, in the complex challenges facing school leaders now. Now, with added urgency to prioritize and act on these problems quickly.
District Leadership | Innovative Leadership | Organizational Leadership & Change Management | School Leadership
This past September, Education Elements conducted a Leadership Pulse Check Survey of school leaders throughout the country. The results indicated a collective and hopeful outlook, despite the fact that we are living in such challenging and unprecedented times, where our needs and constraints shift on a regular basis.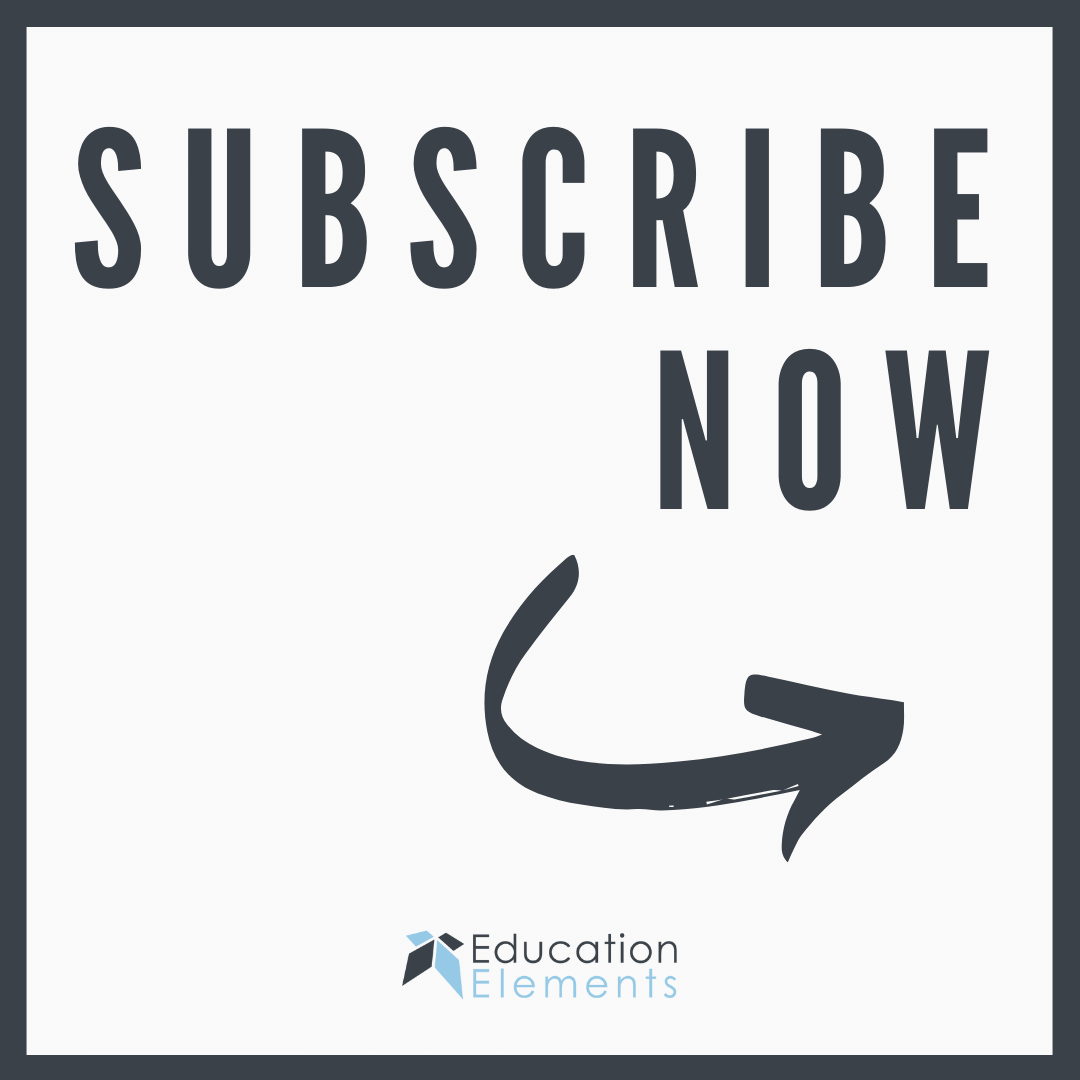 Interested in the latest news and updates.
Get free weekly tips and advice designed for leaders like you.
District Leadership | Innovative Leadership | Teams & Culture
One of the best things about living your professional life in education is the assumption implicit in the field that everyone has something valuable to contribute, and there is always an opportunity to level up. Over the past year, we have seen this belief confirmed in classrooms, virtual classrooms, schools, and districts all over the country as teachers, counselors, campus administrators, and district leaders have taken on challenges and shifted the way school happens with no notice, little training, and endlessly changing demands and limitations.
Innovative Leadership | Return Planning | Strategic Planning
More than a year ago, I - like many others - was hunkering down for what I thought would be a two-week quarantine. Thirteen months later, I have found myself adapting to my circumstances. I have created a comfortable work-from-home space, embraced many home DIY projects. I've started a herb garden, purchased a inflatable baby pool (I don't have a baby) and I have had enough time to get in and out of shape...multiple times. I have learned a whole lot about things I never questioned before "the great pause." For instance, my perception of time is completely arbitrary: some days seem never-ending while in others, 24 hours do not feel like enough. I've also rediscovered the magic of a full-night's sleep and what a blessing and privilege it is to have my health. There are some things I plan to forever eliminate from my life (I'm looking at you, non-stretchy jeans) and some things I hope to incorporate in the next phase of life (hello, neighborhood walks). I am also seeing many district partners grapple with the tensions of identifying what we want to take with us and leave behind in our next phase.
Crisis Management | Innovative Leadership | Teachers
As we watched the events at the Capitol unfold on January 6th, like many, our team jumped into crisis response mode. A planned all-day, company-wide training and retreat was canceled, as we checked in on teammates in the D.C. area, and reached out to partners, family, and friends to see how we might support them. We created safe spaces for each other to debrief and discuss, find some comfort amid the uncertainty, and pause on our to-do lists for the day if needed. Once the initial shock wore off and the flurry of activity wound down, I was sitting glued to my screen, constantly refreshing my feeds. I'd already passed the point where my mind was begging for a break from the news, needing time and space to process what I was seeing, but I'm the person at Education Elements who's responsible for our social media channels (👋🏽) – this is what I do! Sad and overwhelmed, I remarked to my team, 'This is one of the few times I'm not happy to be "the social media person"'. I had no idea that by the end of the night, I couldn't disagree more with those words if I tried.
2020 was, among many things, a year of firsts. The first time a non-English language movie, Parasite, won Best Picture at the Oscars. The first time millions of people stopped their daily commute and set up a home office, classroom, or waited to resume their jobs and typical routines. The first Black Vice President, the first Asian-American Vice President, and the first female Vice President elected in the United States – Senator Kamala Harris. The first time for many people homeschooling their children, and for children to be attending school virtually. The first time a female athlete scored in a Power 5 Conference game in NCAA football (Sarah Fuller, Vanderbilt), the first female NFL coach to make it to the Superbowl (Katie Sowers, 49ers), and the first female General Manager appointed in the MLB (Kim Ng, Marlins). The first time Hallmark released a holiday movie with an LGBTQ storyline, The Christmas House. The first time one of the most commonly uttered phrases of the year was, "You're on mute." And, of course, the first time for most people to live through a global pandemic and navigate an unprecedented amount of disruption and change. While 2020 was a year of many firsts, there are a few things that we can count on to persist in 2021 and beyond. We can expect that unexpected change is a constant. We can expect that genuine connection is a basic human need. And we can expect that innovative, empathetic, and inclusive leaders are essential in guiding teams and individuals through whatever challenges and opportunities the future holds.