There is a scene from the recent Star Trek movie reboot of a young alien named Spock at school. Spock and his classmates each stand in their own semi-circular pod, surrounded by screens while an automated "teacher" prompts them with questions. This eerie scene is what some fear will be the future of schooling. Students staring at screens, by themselves, while an artificial intelligence program delivers content and assessments. There is no doubt that digital programs, particularly adaptive ones, can be powerful tools in the classroom. However, that is all a digital program will ever be – a tool. A computer program can never replace a teacher. If anything, technology is making the role of teachers even more important and their job more complex.
"Coaching" means something different to everyone. Many of us have had both positive and negative experiences with coaches in the past, which influence our definition of and expectations from coaching. Becoming an instructional coach is often seen as a natural next step for classroom educators. Unfortunately, all of the skills that make one a good teacher may not be everything that makes a person a successful coach. Additionally, there aren't always enough coaches to support all teachers. This limited capacity leads to some frequent misunderstandings of the role and accountabilities of a coach. We're here to bust those misconceptions and encourage coaching to thrive.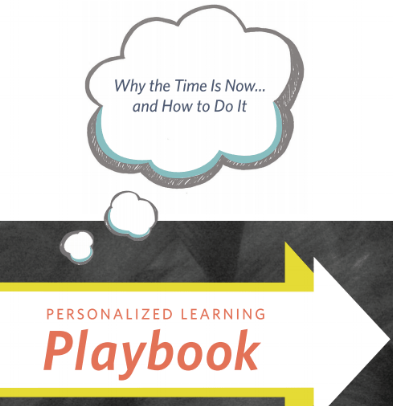 Interested in Personalized Learning But Don't Know Where to Start?
Subscribe to the blog to get your free copy of our Personalized Learning Playbook. A Playbook that will help you make the case for personalized learning, and reflect on the important elements to take in consideration.
Classrooms | Leaders | Personalized Learning | School Districts
Every 4-5 years, I try to pick up a new activity and focus on it until I get to a level of intermediate competency. It started with scuba diving in 2003, snowboarding in 2008, swimming in 2013, and this year was surfing. I took a 3-day boot camp with a private instructor where it turns out I had a different instructor each of the 3 days. While the instruction was 1:1 and technically couldn't be more personalized for me, I was surprised by how much each instructor met or didn't meet my needs. So I wanted to break it down for you.
Classrooms | Curriculum | Leaders | Personalized Learning | School Districts
Over the past year, we published 71 posts, and we'll probably manage to sneak in a couple more before the year is done! Here at the Bring Your Own Thoughts blog, it's always been our goal to create space for a wide range of perspectives and experiences so that as many educators as possible can find content which is useful and relatable to their own challenges and goals. We're proud to say that every year, the B.Y.O.T. blog includes diverse voices – from teachers to administrators to coaches and consultants – and this year was no different. With thought leaders from schools, districts, and education organizations across the country, as well as our own team, we talked about everything from PL to equity to curriculum to leadership to organizational practices and beyond, in the form of blog posts and multiple new blog series, podcast episodes, downloadable tools and resources, and comments from our readers! You can learn more about our work over the past year in our reflection on 2018, and today, we're sharing this year's most popular posts on the blog.
CBE | Classrooms | Curriculum | Personalized Learning
In some ways, creating a successful personalized learning classroom is similar to winning a basketball game. To give us direction, my high school basketball coach consistently focused on three key areas, which he called the Big Three:
Classrooms | Leaders | Personalized Learning | School Districts
September is in full swing, and it's the time of year that we start heading back into the classroom - some of us are already in school, and some of us are still counting down our last few precious days of summer vacation. Setting the stage for a new school year is crucial, but it can also be a complex undertaking. So we decided to round up some resources to help you start the school year off right! There's something here for everyone: whether you're a teacher, a school leader, a district administrator, or a learning coach; if you're exploring what personalized learning, competency-based education, or innovation in the classroom; if you are working on developing leadership, professional development, or strengthening communication and collaboration; and whether you need an overarching view of the education journey or help with one piece of the puzzle.