Professional Development | Virtual Learning
Research matters! When developing your Continuity of Learning (CoL) plans there are many things that feel logical and natural. In looking at historical data from recent studies surrounding remote/virtual learning, there are several elements that, at face value, seem both natural and logical, but in reality, may not be in your students' best interest.
Personalized Learning | Professional Development | School Districts | Virtual Learning
The COVID-19 pandemic has made clear the need to redesign school to ensure that meaningful learning can continue even if our brick and mortar school buildings close. Most schools and districts had only days to prepare to close school buildings and move learning to students' homes. Remote learning has largely been designed as an emergency measure; a way to support some amount of learning in a situation that was unthinkable at the start of the school year. As we look to the future, educators are thinking about learning continuity. How do we design our schools to ensure that meaningful learning can happen anywhere?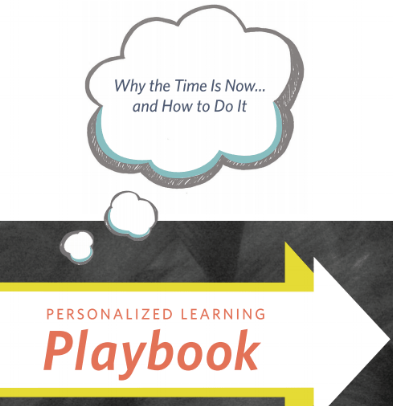 Interested in Personalized Learning But Don't Know Where to Start?
Subscribe to the blog to get your free copy of our Personalized Learning Playbook. A Playbook that will help you make the case for personalized learning, and reflect on the important elements to take in consideration.
"Resilience doesn't just mean getting back to normal after facing a difficult situation. It means learning from the process in order to become stronger and better at tackling the next challenge." – Quote by Donna Volpitta shared in Inside the Box by George Couros A little more than a month ago, school teams transitioned to distance learning arguably overnight. In doing so, we quickly saw the cracks in our school systems, such as equity, access, social-emotional learning, and experiences that empower students to be more self-directed. Now more than ever we need to learn from the process of shifting remotely, so we become stronger and better at addressing the cracks in the system that are being exacerbated by this pandemic. Otherwise, what was it all for?
Remote Work | Teachers | Virtual Learning
In a single month in 2020, the unthinkable happened. Students in all 50 United States were impacted by school closures. Districts pivoted to short-term responses and initial guidelines for at-home learning. Now, a month after the coronavirus pandemic effectively halted traditional education for more than 50 million students, most districts have implemented or are in the process of implementing virtual learning plans and teachers across the country are finding creative ways to continue instruction through a screen.
Much of the initial planning around remote learning was based on the assumption that these were emergency measures; actions that would support students and teachers for a month or so. As of April 14th, twenty-one states have closed school for the remainder of the academic year. District and school leaders are shifting their focus towards longer-term solutions that make remote learning as meaningful as possible. Often, discussions about remote learning can be captured in three trends:
Crisis Management | Equity | Virtual Learning
I've written several blog posts and admittedly, this has been one of the harder ones. On the one hand, it's important to share strategies at a time like this. On the other hand, I haven't found a ton of equity strategies to share. I struggled with this dilemma and even considered shelving the post entirely. However, that struggle led to (1) a recognition that this conversation is just as critical as ever to have and (2) some important understandings, including: