Remote Work | School Leadership | Teachers
It's December. We made it to the end of 2020 – a spectacularly stressful year, no matter who you are, what you do, or where you live. As the months ticked by, though, it became clear that the chaos of the year placed almost unbearable levels of stress on some professions, educators among them. As schools wind down for winter break in the midst of a national spike in COVID-19 numbers, it may be a good time to deconstruct and consider burnout, what it looks like, what causes it, and what we can do about it.
District Leadership | Remote Work | School Leadership | Teachers | Virtual Learning
This Fall, Education Elements hosted our first ever virtual Distance Learning Road Race. The rationale was simple - we wanted to create a space to promote mental and physical wellness, model best practices for virtual community building, and give back to our partners and community. Admittedly, the 'race' was more of a running challenge, encouraging participants to commit to running a final distance of their choosing and engage with us over six weeks of challenges between September to November.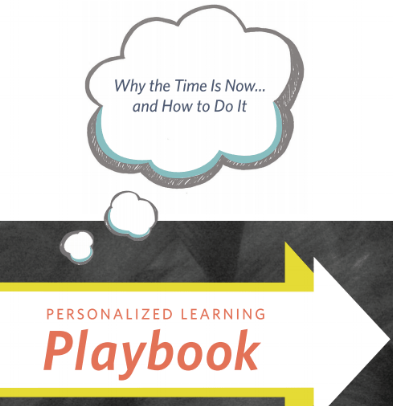 Interested in Personalized Learning But Don't Know Where to Start?
Subscribe to the blog to get your free copy of our Personalized Learning Playbook. A Playbook that will help you make the case for personalized learning, and reflect on the important elements to take in consideration.
I'll be honest here--after my college years, any chance of me being a dedicated night owl pretty much flew out the window. Late-night five-page papers in Courier New font were only temporary. Now, when I stay up late, it is usually a result of an itch I need to scratch. I have a piece of writing or a level of flat out curiosity about the work I do. Surprisingly, nights like those come way more often, and each one leaves an intriguing morsel lingering on my brain.
Remote Work | Teacher Retention | Teachers
The worldwide response to COVID-19 is creating unforeseen challenges and virtual changes for every aspect of our education system. Long-standing pillars such as curriculum and instruction, operations, and accountability, among others, are all being tested under the weight of the pandemic response.
Remote Work | Teachers | Virtual Learning
In a single month in 2020, the unthinkable happened. Students in all 50 United States were impacted by school closures. Districts pivoted to short-term responses and initial guidelines for at-home learning. Now, a month after the coronavirus pandemic effectively halted traditional education for more than 50 million students, most districts have implemented or are in the process of implementing virtual learning plans and teachers across the country are finding creative ways to continue instruction through a screen.
District Leadership | Remote Work | School Leadership
Schools were asked to transition everything they would normally do within their school walls to a virtual environment overnight. District and school teams are continuing to find ways to provide meals to students, adjust all meetings to virtual, expedite the distribution of devices and wifi, update as many curriculum resources as possible, and do all of this while trying to keep it together at home. We are starting to see more people get settled into working remotely and also try to navigate ways to still build team culture and keep spirits high.