Coaches | School Leadership | Teams & Culture
Everyone's first year at a new school comes with growing pains -- no matter if it's their first role as a new Principal, or their 25th year opening a new, or newly redesigned school. One approach is particularly useful at helping to alleviate the growing pains - a "secret sauce" of sorts.
Coaches | Personalized Learning | School Leadership
There isn't a lot of convincing you need to do to get these two former English teachers talking about the power of stories. Whether it was unpacking The Danger of a Single Story, weaving together narratives into a photo essay about the Children's Crusade, or crafting original 6 word memoirs, our classrooms were built around stories. Stories are a powerful tool to connect, teach, and inspire. Organizations are full of complexities and oftentimes making sense of that complexity is daunting. Our classrooms are full of stories, but often we don't have opportunities beyond quick anecdotes in passing to share them with our colleagues.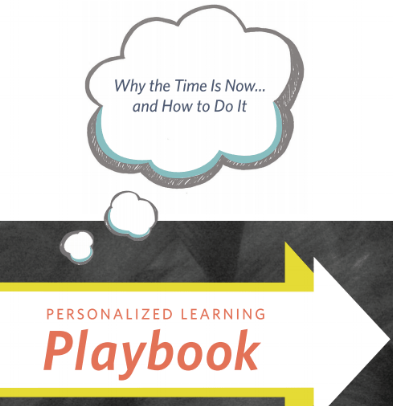 Interested in Personalized Learning But Don't Know Where to Start?
Subscribe to the blog to get your free copy of our Personalized Learning Playbook. A Playbook that will help you make the case for personalized learning, and reflect on the important elements to take in consideration.
Coaches | Innovative Leadership
The ability to navigate ambiguity is a top skill of effective leaders, and there has never been a more urgent need for this skill, while simultaneously leading others through uncertainty and change. In reflecting on what sets great leaders apart, we had the opportunity to sit down with Lisa Whitaker, an Instructional Lead Coach with Dallas ISD, who has a Ph.D. in Health and Public Service and has also served as a K-12 teacher and adjunct professor over her 12 years in education.