Blended Learning | Classrooms | Return Planning | School Leadership | Virtual Learning
Through most of the spring and summer, we at Education Elements have intensely focused on helping school districts prepare for returning to school. As we've gotten closer to the start of school, and school leaders return to prepare their campuses, one of the most common questions we get is how to think about instructional staff assignments when some students will be learning remotely and some will be onsite. To explore this topic further, we convened a group of school and district leaders in Texas to participate in a design sprint. Here's what we learned:
Return Planning | School Leadership | Teachers
"To admit uncertainty is to admit to weakness, to powerlessness, and to believe in yourself despite both. It is a frailty, but in this frailty there is a strength: the conviction to live in your own mind, and not in someone else's." -Tara Westover, Educated How do you set a vision when the only certainty is uncertainty? How can you lead a staff team or a cohort of students without knowing where you are headed? The return to school this fall presents a chasm of uncertainty for teachers, students, families, and administrators. This can be perceived as a loss of control over our schools and classrooms - and contribute to anxiety and fear. While I don't have any answers to the and can't assure you that this year will go fine and dandy, I can provide two exercises to help you envision and mentally prepare for the upcoming school year.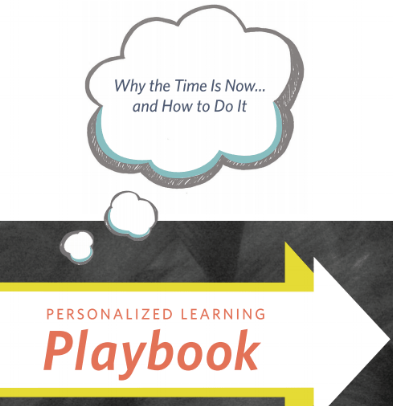 Interested in Personalized Learning But Don't Know Where to Start?
Subscribe to the blog to get your free copy of our Personalized Learning Playbook. A Playbook that will help you make the case for personalized learning, and reflect on the important elements to take in consideration.
At the age of five, my shyness was taken for lack of understanding and I was tested for English as a Second Language (ESL). At eight, I was pushed into gifted math and made to feel defeated and stupid. At twelve, I was told I could not "handle" taking a foreign language, despite being in an advanced English class. At seventeen, I repeatedly heard my teachers attribute my academic success to my race rather than the countless hours I put into my school work. For eighteen years of my life, I was called by the wrong name. These are just a handful of instances in which the biases and beliefs of my teachers and the underlying systems within my school failed to serve me as a student of color.
Crisis Management | District Leadership | Organizational Leadership & Change Management | School Leadership
If you are anything like me, you are at a loss for how we are suddenly in the last week of July and barreling straight towards the new school year. After a spring spent in crisis triage mode and a tumultuous summer filled with political and social unrest, there haven't been many opportunities to recharge our batteries and reflect in the ways that we may have in past years. If you are feeling tired, you are not alone. If you are feeling afraid and overwhelmed, you are in good company.
Education Elements | Innovative Leadership | School Leadership | Teams & Culture
There has been a lot of research done on what makes teams great. Google committed an entire research team to answering the question: What makes a team effective? Daniel Coyle explored the ins and outs of some of the world's most successful teams in his book The Culture Code. And, leaders right here at Education Elements have compiled some of their learnings in The New Team Habits. I have found – ever since I started thinking about how teams work and what makes certain teams great – that I haven't been able to stop thinking about this question; even when I was 7,620 miles from home, 5,895 meters (or 19,341 feet) above sea level, on the trip of a lifetime.
District Leadership | Return Planning | School Leadership | Strategic Planning
"There has to be a better way!" I remember a character on a movie or TV show I watched as a youngster constantly repeating this phrase and it's been ingrained in my mind ever since. There's a chance I'm making this up and such a character with this common refrain does not in fact exist, but go with me for a second. Searching for a better way to do things has fueled my work and my passion for design — not "capital D design" but design in a more general sense. I've always loved making things, but it's not the final product that gets me the most excited, it's the pursuit to get there. When I think about the word "creation," I prefer the verb to the noun.