District Leadership | Innovative Leadership | School Leadership
"We all get caught up in the business of doing, and sometimes lose our place in the flow" (O Magazine, August 2011). Recently, we were spinning in circles trying to figure out a new process for an internal role we stepped into when Jason shared a way we might reframe our conversation. Shifting from trying to brainstorm as many solutions as possible or uncovering the perfect idea, we instead focused on the simple, yet powerful question: "What do we know for sure?"
District Leadership | Innovative Leadership
Leading While Grieving In The Wake of COVID-19 In the Fall of 2019, I lost my husband. After the dust settled from the initial crisis, I was inundated by having to make sense of what had happened, trying to figure out where I would live, and navigating what the future would look like for myself and my son. Overwhelmed by the sheer amount of stuff to process, my therapist gave me a frame to help me reflect on the experience and move forward: What's left? What's lost? What's possible?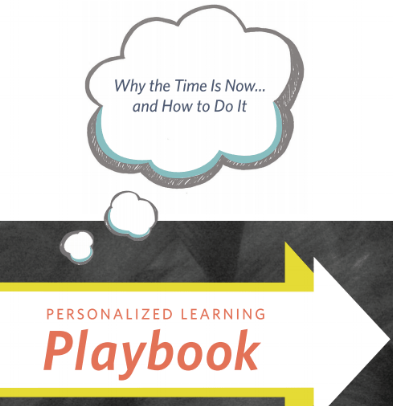 Interested in Personalized Learning But Don't Know Where to Start?
Subscribe to the blog to get your free copy of our Personalized Learning Playbook. A Playbook that will help you make the case for personalized learning, and reflect on the important elements to take in consideration.
Education Elements | Innovative Leadership | School Leadership | Teams & Culture
There has been a lot of research done on what makes teams great. Google committed an entire research team to answering the question: What makes a team effective? Daniel Coyle explored the ins and outs of some of the world's most successful teams in his book The Culture Code. And, leaders right here at Education Elements have compiled some of their learnings in The New Team Habits. I have found – ever since I started thinking about how teams work and what makes certain teams great – that I haven't been able to stop thinking about this question; even when I was 7,620 miles from home, 5,895 meters (or 19,341 feet) above sea level, on the trip of a lifetime.
Coaches | Innovative Leadership
The ability to navigate ambiguity is a top skill of effective leaders, and there has never been a more urgent need for this skill, while simultaneously leading others through uncertainty and change. In reflecting on what sets great leaders apart, we had the opportunity to sit down with Lisa Whitaker, an Instructional Lead Coach with Dallas ISD, who has a Ph.D. in Health and Public Service and has also served as a K-12 teacher and adjunct professor over her 12 years in education.
Crisis Management | Innovative Leadership
During this time of uncertainty and rapid change, the students, families, educators, and broader communities that we support and belong to need our strength, encouragement, and bold leadership more than ever. In order to be the calm, responsive, and joyful leaders we need to be to best support our loved ones through this challenging time, it is essential that we prioritize our own wellness so that we have the energy and resilience to bring our best selves to this work.
Dear K-12 Education Community, With just a few days left working at Education Elements, I am penning my last blog post (my 45th to be exact!) and this one is both an open letter to the education community and a love letter to my team. To be honest, I couldn't choose between the two and decided this could serve as both.