Classrooms | Curriculum | Personalized Learning
The world of work is changing. As we integrate into a global community, we're tasked to work together to solve complex problems. Our solutions can be innovative and represent multiple perspectives if we know how to maximize group work. With so many benefits to a collaborative environment, why is it so challenging? Through my work as a classroom teacher and now as an education consultant, I have noticed a few common barriers to collaboration and identified ways that school district leaders and classroom teachers can overcome them.
My mother's first language is Spanish. As the daughter of an immigrant, I grew up living a life nuanced in foreign customs and cultures. Not that these nuances felt foreign to me: it was just "life" in my home. Plus, I had the privilege of living in communities that saw my family as vibrant, exciting and beautiful — not foreign or unwanted. It is because of my mixed background that I have always been intrigued by the different value sets that drive us. As I grew older, I realized that not everyone looks at cultural differences as assets; some view them as a threat. This realization became a driver for me to enter education as a Special Education Teacher.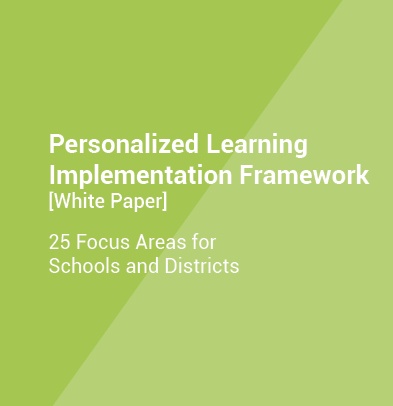 Considering Personalized Learning But Don't Know Where to Start?
Subscribe to the blog to get this resource to find out the essential areas to effectively launch, support and sustain personalized learning.