Let's just be clear: there is a very short honeymoon period for a new superintendent. From day one, people have expectations of you as the new superintendent. They want you to be exactly the same or completely different than your predecessor. They have their hopes pinned on you bringing new ideas or have their fingers crossed that you won't. They are wondering how long you will stay and what you will do during your tenure. They both expect you to know everything about the district right away, and yet know that you don't and are frustrated by it. They have so many things they want to say to you, and yet voice few of them, as if you can read minds.
Classrooms | Competency-Based Education | Personalized Learning | School Districts
One of the most common questions I answer about Education Elements is, "So what do you guys do?" If we have an elevator ride that goes to, say, the top of the world's tallest building, I can give a fairly satisfying and comprehensive answer. If, on the other hand, we are just waiting in a short line for a cup of coffee, I tend to say something like, "We help districts solve their biggest challenges," which, judging by the reaction I often get, is not nearly the level of detail people are looking to hear. So in the age of TL;DR and Buzzfeed lists that always come in odd numbers, I decided to try to put pen to paper and explain what we do in a way that gets more head nods and doesn't have anyone thinking, "For the love of God will she ever stop talking?" (Don't worry, you can just read the bold parts)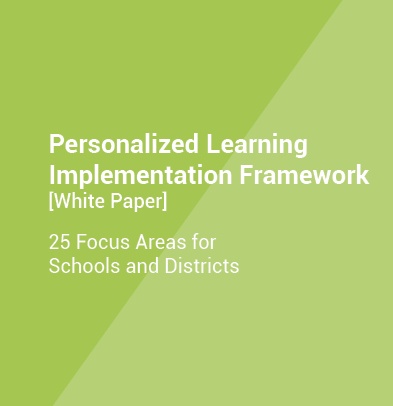 Considering Personalized Learning But Don't Know Where to Start?
Subscribe to the blog to get this resource to find out the essential areas to effectively launch, support and sustain personalized learning.
PL Summit | Personalized Learning Summit | Professional Development
It is hard to make something better each year and yet, somehow, as I reflect on the Education Elements Personalized Learning Summit 2018, it feels like we have done it. It's five days since the Summit ended and I am still energized by the energy and passion of every one of the 750 people who attended. I am still excited about the ideas I heard and looking forward to talking more to the people I met. I am still amazed that we pulled it off. 750 people is a lot of people for a conference that four years ago had less than 150!
The first time I stood up for something I believed in I had to stand on a chair. I was around 7 years old and I wanted to know why there was a Christmas tree at Rockefeller Center, and nothing to celebrate other holidays. After writing a letter to which I got a very unsatisfactory answer, my dad bought me one share of Rockefeller stock and took me to the shareholders meeting. When they asked for comments I took the microphone, stood up on a chair, and told them I didn't think it was fair - there were a lot of holidays to celebrate and they should recognize all of them. While it didn't change anything (to this day Rockefeller Center only displays a Christmas tree) I remember feeling good about saying something and trying to make a change.
Blended Learning | CBE | Education Elements | Personalized Learning
When we started the Bring Your Own Thoughts blog our goal was simple: write good stuff to help good people do good things for kids. And so far, it's been working. In 2017, we published blog posts from our team, our districts, and thought leaders from across the country, ranging from examples of personalized learning in real classrooms, to how to think differently about the purpose of curriculum, to how to change the mindset of a district, to why we do what we do (and why we have made some changes to what we do!) and beyond. You can read more about all of the ways we have supported districts this past year in our reflection on 2017 here, and catch up on our best blog posts below. We are continually inspired and encouraged by the leadership and innovation we see from administrators and educators everywhere, and make an ongoing effort to honor and reflect this on the B.Y.O.T. blog. We are grateful for every single piece of content which is created for and shared on the blog, and today, we're sharing the top 10 posts of this year. Let the countdown begin!
Lately I have been meditating. It is only somewhat by choice – we are doing a company-wide meditation challenge and I am usually up for competitions, especially when they get me out of my comfort zone. Within the course of a few days of the challenge I discovered that just sitting and breathing doesn't work for me – I have one of those brains that doesn't turn off. It is not always full of important things, thoughts range from how to support a certain school to what I should get at the grocery store to if it's going to be hot or cold tomorrow but you get the point, focus can be a challenge. So I started to do themed meditations and have recently been enjoying seven days of focusing on gratitude. Because while December may be the season of giving, November is the season of being grateful.