Education Elements hosts and presents at a variety of education-based events each year. Keep up to date with all the Ed Elements events and be sure to join us in your city when we visit, and at our events when we host!
---
UPCOMING EVENTS
FEBRUARY
AASA National Conference on Education, Los Angeles, CA
February 14-16, 2019
Friday, February 15 @12:45 pm, table #2 in the NCE Marketplace: Amy Jenkins, COO of Education Elements,

and Kira Keane, Partner, The Learning Accelerator

will lead a round table - Words Matter: How to Engage Your Stakeholders to Support Personalized Learning.
Friday, February 15 @11:15 am, Room 511B: Education Elements, along with

Kenai Peninsula Borough School District, Alaska;

Metropolitan School District of Warren Township, Indiana;

and

Charlotte-Mecklenburg Schools, North Carolina

to present: How to Personalize Professional Learning For Teachers and Principals.

Council of Great City Schools, Chief Human Resource Officers Meeting, Albuquerque, NM
February 13-15, 2019
Anthony Kim, CEO and Founder of Education Elements to lead various sessions under the theme of 3 Keys to Creating a More Agile District
PRESENTATION: Wednesday 8:45-9:30 am with José Dotres, Chief Human Capital Officer for Miami Dade Schools and Tomás Hanna, Chief Human Capital Officer for NYC DOE
SMALL GROUP ACTIVITY: 9:45-11:00 am and 11:15-Noon
COLLABORATION SESSION-Developing an agenda: 1:00-1:45 pm
CLOSING ACTIVITY: 4:00-5:00 pm Connecting the Dots for a Home District Plan of Action
PRESENTATION: Friday 9:00-11:00 am Enacting Change: The Power of Collective Wisdom
---
MARCH
2019 PASA Leadership Forum, Harrisburg, PA
March 17-18, 2019
Sunday, March 17 @6:00pm: Anthony Kim, CEO and Founder of Education Elements, will be the Keynote Speaker
ASCD Empower Chicago, Chicago, IL
March 16-18, 2019
Saturday, March 16th @1:45pm: Anthony Kim, Education Elements CEO and Founder to present: How to Break Old Habits to Create a Better Future.


---
MAY
Personalized Learning Summit 2019, Atlanta, GA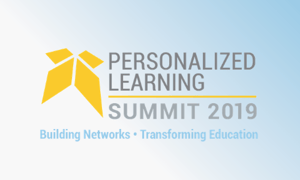 May 14-16, 2019 - Registration is open.
This year we are hosting our 5th annual PL Summit, under the theme of Building Networks. Transforming Education. The PL Summit is an event for district leaders who are transforming teaching & learning.
Join a community of 750 district and school leaders, personalized learning practitioners, and national experts for three days of connections, collaboration, and learning as we focus on building networks and transforming education.
---

---
PAST EVENTS
TASA Midwinter Conference, Austin, TX
January 27-30, 2019 - This event has passed.
THOUGHT LEADER SESSION: Monday, January 28th @2:15 pm CST: Anthony Kim, CEO and Founder of Education Elements to lead a Thought Leader Session on The NEW School Rules, and immediately after will be signing copies of his book. Check out the resources from this session here.
Future of Education Technology Conference, Orlando, FL
January 27, 2019 - This event has passed.
Virtual reality has peaked the interest of many educators across the U.S. recently. Interested in exploring personalized learning and using VR headsets in the classroom? This session helps you interact and explore how VR can be used to personalize instruction and add more engagement to your lessons. Anthony Kim, CEO and Founder of Education Elements is presenting with The Putnam County Future Ready VITAL program VR applications that will help you design personalized learning lessons, that will make your classroom the envy of your school and district.
Find the resources from this session here.
Jump Start Your Personalized Learning PD - Webinar
January 17, 2019 - This event has passed, but you can watch a recording of the webinar. Find the link below.
If you are spending too much time developing professional development, agendas, slides, and conducting the necessary research for your professional learning, this webinar is for you. Hear from folks who have found a solution. Rather than spending valuable time recreating the wheel, they are focused on changing pedagogy.
Find the recording plus the related resources to the webinar here.
Utah School Boards Associations Annual Conference, Salt Lake City, UT
January 10-11, 2019 - This event has passed.
KEYNOTE: Anthony Kim, CEO and founder of Education Elements to keynote at the event.
BREAKOUT SESSION: New School Rules: Planning for Change and Aiming for Safe Enough to Try presented by Anthony Kim, this session complements the keynote address and takes a deep dive into the importance of planning and decision-making. You will have the opportunity to experience both by learning to train yourself in new ways of thinking.
Learn more about our participation here.
---
The New School Rules Leadership Institute, Denver, CO
December 6-7, 2018 - This event has passed.
The New School Rules (NSR) Leadership Institute is designed for education leaders who want to improve how their teams collaborate, make decisions, and achieve their goals. We know there is a better way for school and district teams to meet, function and make decisions, and that the changes we make to processes can lead to better academic results, greater teacher retention, and more thriving school systems.
Learn more about the NSR Leadership Institute, and sign up to stay informed about upcoming institutes.

The National Academy for Personalized Learning with Ed Elements and Google - Temple, TX
October 10, 2018 - This event has passed.
The National Academy for PL is a one-day event of professional development, designed for district leaders at all stages of their personalized learning implementation. For district leaders just starting their journey, the academy will help to provide clarity on priorities. For district leaders who have been moving towards personalized learning for several years, the academy will help to provide guidance around what to do next.
Our first event was hosted by Temple ISD, Texas.
Check out the event's page for more details and sign up to stay informed about upcoming academies.