District Leadership | School Leadership | Teachers
I recently returned to work from parental leave after adding a healthy and happy baby to our now family of four. My parental leave included a multitude of experiences, ranging from the tranquility of morning stroller walks to the inevitable sleepless nights, and from supporting our toddler in adapting to the arrival of the new baby to the constant rhythm of diaper changes. This period also included the adventure of a 6-state road trip, bringing forth a spectrum of emotions including joy, love, frustration, overwhelm, and sheer exhaustion. As my family and I enter this new phase of our lives, we are navigating unfamiliar, and at times, choppy waters. Amidst the shifts, trials, and uncertainties that accompany change, I have consistently sought solace and steadiness in a mindset grounded in gratitude. In order to ensure that thankfulness has staying power, regardless of what life has in store, consider applying one of these three strategies to lead and live with a gratitude mindset.
As schools and school districts strive to foster academic excellence and student achievement, teachers and school leaders often set aside their personal care. However, educator well-being is vital to the health and success of any educational environment. Educators who are well-supported can focus on what they do best – inspiring and guiding students. By fostering healthy and supportive environments in schools by prioritizing the implementation of practical strategies for self-care and stress management, you can achieve transformational positive impacts for educators and students.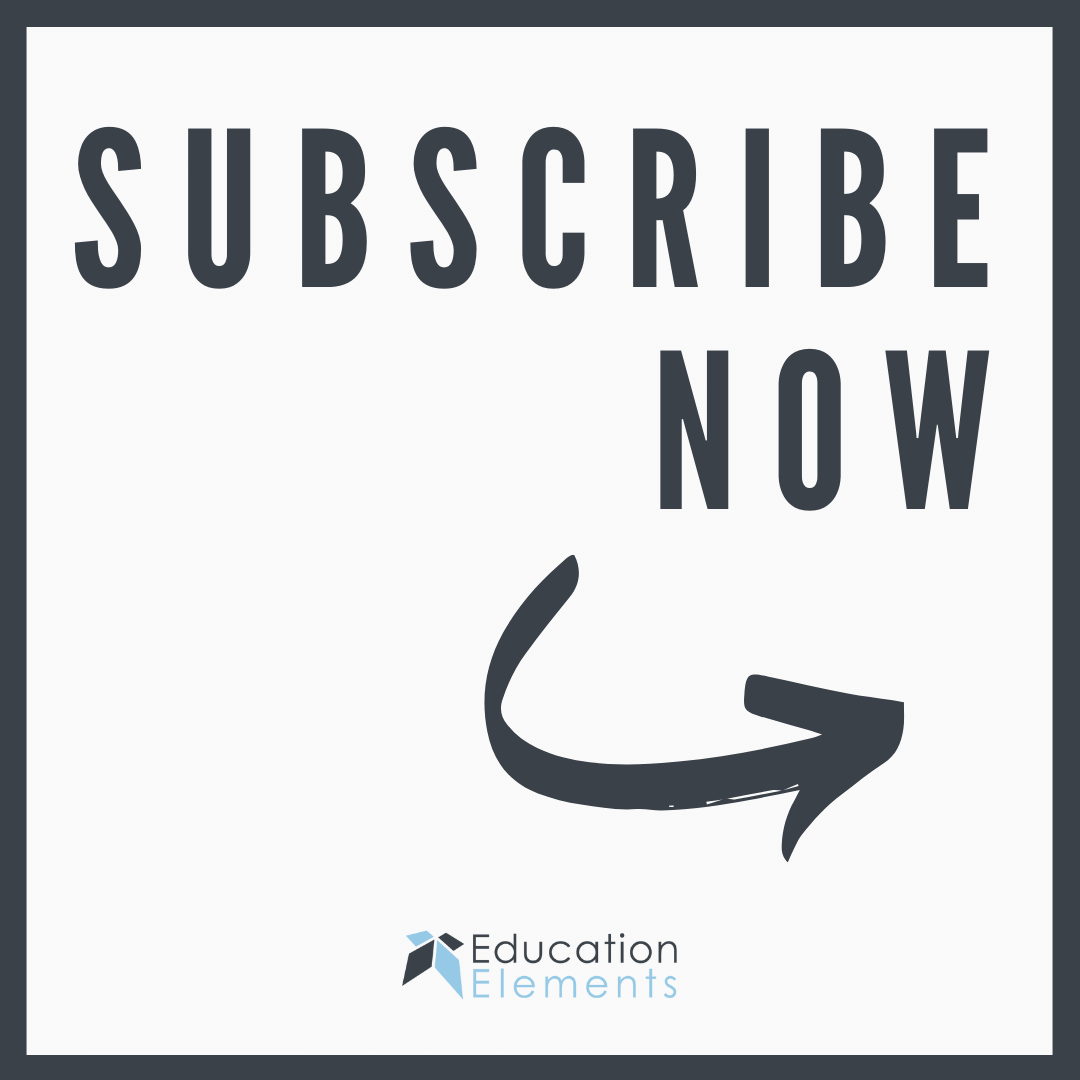 Interested in the latest news and updates.
Get free weekly tips and advice designed for leaders like you.
Blended Learning | Education Elements | Personalized Learning | Teachers
Prior to becoming a consultant for Education Elements, I served as a Middle School Math Teacher. It was a tough but rewarding job, and I absolutely loved it. Math is a passion of mine, and I adore the raw, sarcastic, hilarious moments that often come from interacting with middle school students.
Blended Learning | Education Elements | Personalized Learning | School Leadership | Teachers
More than three years after the onset of the global COVID-19 health pandemic, researchers are only beginning to scratch the surface of understanding how acute the long-term effects of the shuttering of schools and a shift to virtual and hybrid learning environments are having on students. Recent data suggests that the COVID-19 pandemic halted more than two decades of momentum in math and reading achievements. Another nationwide survey indicates that K-12 reading skills across the country have dropped to a thirty-year low on average. Educational inequalities were also exacerbated by the COVID-19 pandemic, particularly among students with limited access to financial, social, health, and technology resources, many of whom were already struggling academically before the pandemic. One effective method for combating learning loss created by the COVID-19 pandemic is for teachers to implement Personalized Learning in their schools and classrooms.
Education Elements | School Leadership | Teacher Retention | Teachers | Teams & Culture
Happy Teacher Appreciation Week! This time of year is truly special to me. For 7 years, I worked as a classroom teacher. It was the hardest job I ever loved. Supporting my students academically, contributing to a positive school culture and communicating with families and community members, all made teaching such a wonderful professional experience. In my role as a Design Principal at Education Elements, I no longer work in the classroom, but I use the skills to support school leaders and districts.
Education Elements | Organizational Leadership & Change Management | Teacher Retention | Teachers
As we start the calendar year, many of us have the desire to set ambitious goals to change how we work to make it more fulfilling and sustainable. As an Instructional Leader, I remember sitting at my desk before the start of each semester, turning my wheels about how to make each day longer so I could prioritize the competing needs of my dozens of teachers and maybe have time for lunch. I supported five new teachers, all in different content areas with different curricula (or none) which added to this stress. I began to shift my mindset to discover that these natural breaks in the year created an opportunity for a mini-reset to reimagine and prioritize our work. Here are six tips for leaders looking to reset their instruction: