Crisis Management | District Leadership | School Leadership | Virtual Learning
From North Carolina to California to Alaska, public schools around the United States are planning to preserve a virtual school option for students after the pandemic is over. The constant drumbeat of getting all students back to school as quickly as possible does not tell the whole story of learning in the pandemic. Singing the praises of virtual learning was not something many students, educators, and families would see themselves humming along to twelve months ago. But from the early and draining days, there has been a rhythm and stability that has flourished in expected and unexpected ways.
District Leadership | Equity | School Leadership
At the beginning of last week, my colleagues Purvi Patel, Dave Hardy, and I were excited to welcome leaders participating in our inaugural cohort of the Systems of Educational Equity Development (SEED) Fellowship after a well-deserved break and launch the beginning of our INCLUDE sessions.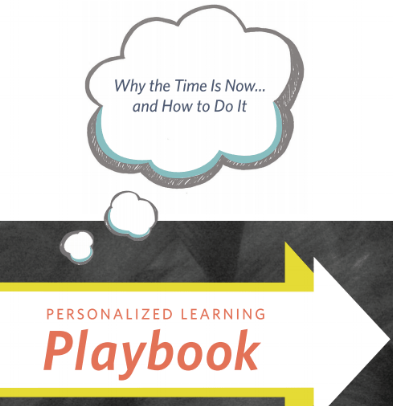 Interested in Personalized Learning But Don't Know Where to Start?
Subscribe to the blog to get your free copy of our Personalized Learning Playbook. A Playbook that will help you make the case for personalized learning, and reflect on the important elements to take in consideration.
District Leadership | Innovative Leadership | Personalized Learning | School Leadership | Teams & Culture | Virtual Learning
I got started with this tradition of predictions in 2010 after reading Disrupting Class, a book by Clayton Christensen and Michael Horn. In their book, they predicted that by 2019, 50% of all high school courses will be online in some blended learning model. That was a pretty bold prediction in 2008 when the book was published, but their model for cycles of innovation seems pretty accurate now that we have hindsight. Even as of May 2019, there were people pointing out the failure of this prediction. Now at the end of 2020, I'd estimate that +95% of all K-12 students took some form of an online class, and most likely this trend will continue into 2021.
District Leadership | Remote Work | School Leadership | Teachers | Virtual Learning
This Fall, Education Elements hosted our first ever virtual Distance Learning Road Race. The rationale was simple - we wanted to create a space to promote mental and physical wellness, model best practices for virtual community building, and give back to our partners and community. Admittedly, the 'race' was more of a running challenge, encouraging participants to commit to running a final distance of their choosing and engage with us over six weeks of challenges between September to November.
Data | District Leadership | School Leadership | Teachers
As a new mom, I cared deeply about two things: my baby's well-being and my sleep. I could go without showering or hot meals, but I was NOT well equipped to deal with the lack of sleep. And I was fairly lucky - my son slept about as normally as you can expect a newborn to sleep. However, any disruption in that pattern, and I immediately scrambled: "He didn't sleep last night. I MUST try these five new things to get him back on track." Sometimes they worked, and sometimes the shift in routine actually made things worse. My hyper-focus on the short run cues meant that I was super reactive to one piece of information but failed to take a look at the big picture. Conversely, there were times I didn't have the energy or brainpower to try new things – I ignored the information my son was giving me because I simply didn't know how to use the data or what to do.
District Leadership | Organizational Leadership & Change Management | School Leadership
The Education Elements team, like the rest of the world, has been adapting to life-during-COVID-19, striving to serve our partners and our mission with a set of unplanned-for constraints. In short, we have had to walk the walk – living by our own New School Rules and practicing our best New Team Habits as we have tried to find ways to connect as a team and with our partners through times that, on a good day, could be described as turbulent. We've experimented with how to best operate in a virtual world, and want to share with you five lessons that we've learned in adapting to life during COVID-19.