District Leadership | Innovative Leadership | Organizational Leadership & Change Management | School Leadership
This past September, Education Elements conducted a Leadership Pulse Check Survey of school leaders throughout the country. The results indicated a collective and hopeful outlook, despite the fact that we are living in such challenging and unprecedented times, where our needs and constraints shift on a regular basis.
District Leadership | Equity | School Leadership
I believe that ALL students, especially Black and Brown students, deserve an academically rigorous education that affords them opportunities and experiences that will prepare them to lead a successful life. That said, inequity and disparity exist within our educational system that prevents that from occurring, which is why, among other reasons, it is critical to lead with equity.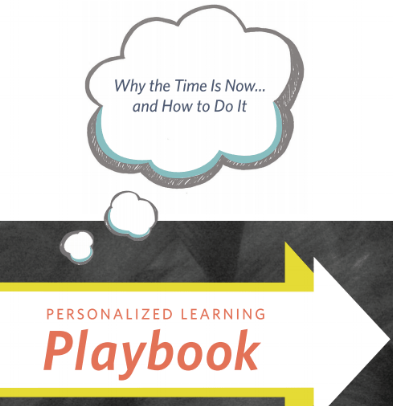 Interested in Personalized Learning But Don't Know Where to Start?
Subscribe to the blog to get your free copy of our Personalized Learning Playbook. A Playbook that will help you make the case for personalized learning, and reflect on the important elements to take in consideration.
District Leadership | Social and Emotional Learning
Every first day of school is a new opportunity for a fresh start. As the first day of the 2021-2022 school year approached, teachers across the country were grappling with the question: How do I start fresh when faced with so much uncertainty?
District Leadership | Teacher Retention
Across the country teachers are welcoming students into their virtual and in-person classrooms, as schools are welcoming new teachers to their teams. These teachers - new to the profession, early career and veterans - are starting at schools while conditions remain unprecedented and unpredictable. Despite this reality, school and district leaders are tasked with onboarding their staff such that school, and learning can continue for as many students as possible.
District Leadership | Strategic Planning
Your favorite apps that seem to make managing life easier, social media sites that connect you to stories that resonate, shopping at your favorite store, your go-to streaming service when you need to de-stress - sometimes it feels like these things were built in a way that just 'gets you.' This didn't happen by accident; this happened by design.
Data | Decision-Making | District Leadership | School Districts | School Leadership
It's that time of year again - we're shopping for school supplies, teachers are returning to their classrooms, and students (as well as their parents) are eagerly awaiting the news as to who their teachers will be. As a parent of two school-aged boys, it's also the time of year our family starts making predictions about the year ahead. "I think Miles will do so much better in reading this year." "Taylor is probably going to get in trouble a lot, but maybe he'll also test into the gifted program." It's an innocent practice in anticipating the successes and struggles we'll experience in the year ahead, but without knowing it, we're also shaping how we will perceive these experiences as the year unfolds.