District Leadership | Return Planning | School Leadership | Strategic Planning
"There has to be a better way!" I remember a character on a movie or TV show I watched as a youngster constantly repeating this phrase and it's been ingrained in my mind ever since. There's a chance I'm making this up and such a character with this common refrain does not in fact exist, but go with me for a second. Searching for a better way to do things has fueled my work and my passion for design — not "capital D design" but design in a more general sense. I've always loved making things, but it's not the final product that gets me the most excited, it's the pursuit to get there. When I think about the word "creation," I prefer the verb to the noun.
District Leadership | Return Planning | School Leadership | Strategic Planning
A bank teller, Jeff Bezos, and a Starbucks barista walk into a...school district reopening planning session. No, really. These may seem like disconnected personas, but in their book, Primed to Perform, authors Neel Doshi and Lindsey McGregor use all three real-life stories to explain how organizations should prepare their employees in planning a response to uncommon and changing situations. Each story, from the barista handling the inconvenience of running out of ice for a guest's iced coffee order to the bank teller keeping their calm in the middle of a bank robbery to Bezos dropping everything to work with a team responding to a customer's complaint in the early years of Amazon, illustrates a lesson that school and district leaders are facing now when it comes to reopening planning – the need for adaptability in an environment where the norm has been disrupted. There has been no greater global disruption in the 21st century than the one caused by the coronavirus. With school districts facing the long-term effects of the pandemic closures and planning for a reopening in the fall, the need to be adaptive becomes even greater.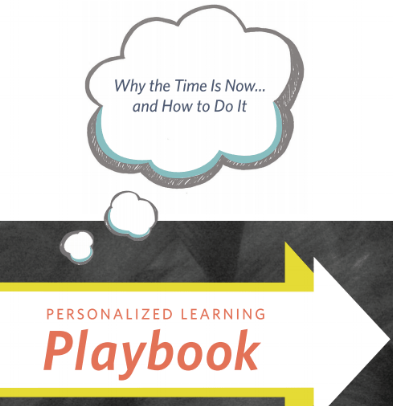 Interested in Personalized Learning But Don't Know Where to Start?
Subscribe to the blog to get your free copy of our Personalized Learning Playbook. A Playbook that will help you make the case for personalized learning, and reflect on the important elements to take in consideration.
District Leadership | Organizational Leadership & Change Management | School Leadership
There is something about this crisis that has brought out the baker in many. Even the two of us, people who have tried elimination protocols to reduce our gluten intake, have made a few attempts at biscuit and sourdough making. And it's not just us! We recently learned that King Arthur Flour has seen a 600% increase in demand for their product as home cooks are rediscovering the art of making their own bread.
District Leadership | Professional Development | School Leadership | Teacher Retention
The abrupt shift to distance learning directly challenged the knowledge, mindsets, and skills of our teacher workforce this Spring. Formerly 'nice-to-have' skills in digital integration became 'must-haves,' traditional classroom management and instructional design methods no longer applied, and everyone was required to embrace a high level of comfort with ambiguity as guidelines and expectations shifted on a weekly basis. And as a new school year approaches and the global pandemic remains, educators are bracing for these abrupt and temporary changes to take root.
District Leadership | Organizational Leadership & Change Management
In times of uncertainty, organizations tend to shift their focus to getting results, maintaining order, and ensuring safety. While these actions make sense to counteract the challenges of complexity, it is in fact a culture of learning that allows organizations to increase agility and heighten their ability to navigate uncharted waters.
District Leadership | Strategic Planning
One of our favorite expressions is that the only constant thing in life is change, which today's global crisis affirms for us each day. For some of us, we don't know beyond the next two weeks whether schools will be open or not. We don't know what classes will look like in the fall (maybe virtual? maybe an A day/B day schedule to reduce the number of kids in the building at one time?). We may not know if all of our students are safe and accounted for, let alone if they have access to a device and broadband connection.