District Leadership | Social and Emotional Learning
Every first day of school is a new opportunity for a fresh start. As the first day of the 2021-2022 school year approached, teachers across the country were grappling with the question: How do I start fresh when faced with so much uncertainty?
District Leadership | Teacher Retention
Across the country teachers are welcoming students into their virtual and in-person classrooms, as schools are welcoming new teachers to their teams. These teachers - new to the profession, early career and veterans - are starting at schools while conditions remain unprecedented and unpredictable. Despite this reality, school and district leaders are tasked with onboarding their staff such that school, and learning can continue for as many students as possible.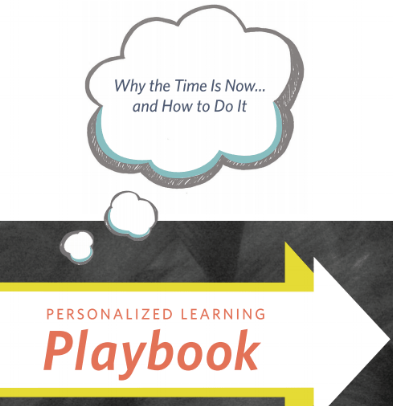 Interested in Personalized Learning But Don't Know Where to Start?
Subscribe to the blog to get your free copy of our Personalized Learning Playbook. A Playbook that will help you make the case for personalized learning, and reflect on the important elements to take in consideration.
District Leadership | Strategic Planning
Your favorite apps that seem to make managing life easier, social media sites that connect you to stories that resonate, shopping at your favorite store, your go-to streaming service when you need to de-stress - sometimes it feels like these things were built in a way that just 'gets you.' This didn't happen by accident; this happened by design.
Data | Decision-Making | District Leadership | School Districts | School Leadership
It's that time of year again - we're shopping for school supplies, teachers are returning to their classrooms, and students (as well as their parents) are eagerly awaiting the news as to who their teachers will be. As a parent of two school-aged boys, it's also the time of year our family starts making predictions about the year ahead. "I think Miles will do so much better in reading this year." "Taylor is probably going to get in trouble a lot, but maybe he'll also test into the gifted program." It's an innocent practice in anticipating the successes and struggles we'll experience in the year ahead, but without knowing it, we're also shaping how we will perceive these experiences as the year unfolds.
District Leadership | Teacher Retention | Teams & Culture
A recent survey of more than 1,000 districts found that nearly two-thirds of districts are reporting teacher shortages heading into the 2021-2022 school year. To plug or refill leaks in this draining teacher pool, districts are increasingly leveraging stimulus funding to enact short-term solutions such as incentives and signing bonuses. But the foundational cracks in the teacher pool and pipeline are deep, widespread and found at every phase of the teacher lifecycle. We need to reassess and reimagine the way we engage and support teachers at every stage of this journey, and we can start by looking at the candidate profiles that drive our recruitment, hiring and onboarding.
District Leadership | School Districts
Across school systems and around the globe, the pandemic has had a disproportionate impact on students. Some have thrived in online learning environments, while others have suffered from low-quality or interrupted learning — often with disastrous results. As the economy begins to rebound and educators work toward creating a new post-pandemic normal, these disparities in learning are likely to become amplified, resulting in a K-shaped recovery with a widening gap between those who are succeeding and those who are struggling, according to a new report "K-Shaped Education Recovery" by ISTE and Education Elements.