District Leadership | Organizational Leadership & Change Management | Strategic Planning | Teachers
When I was studying research methods as part of my doctoral degree, the running joke among our professors was that they would answer every question with "It depends." My favorite professor would answer an either/or question with "Yes." Should I use a survey to answer these research questions? Or would interviews be better? "Yes." So when school district leaders ask me if their data should drive their strategy, or if they should define their strategy (goals, priorities, actions) and then make decisions about data based on their strategy, my favorite answer is "Yes." Because honestly, it's both. Here's what I mean.
District Leadership | School Leadership | Strategic Planning
Across the country, students have returned to school, whether it's in-person, virtually, or in a hybrid model. The work districts and teams did over the summer is now in action: you're following new protocols for safety, implementing curriculum changes, and leveraging new systems for instruction and communication. Whether it feels like things are going smoothly or you're barely keeping your head above water, now is the time to pause and reflect.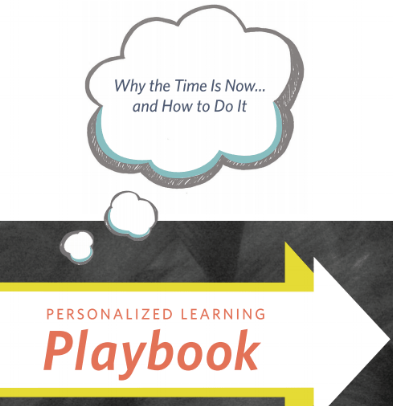 Interested in Personalized Learning But Don't Know Where to Start?
Subscribe to the blog to get your free copy of our Personalized Learning Playbook. A Playbook that will help you make the case for personalized learning, and reflect on the important elements to take in consideration.
District Leadership | Innovative Leadership | School Leadership
Typically in times of uncertainty, organizations tend to shift their focus to getting results fast, maintaining order, and ensuring safety. These actions make sense to avoid the complexity that's being thrown their way, however, it prevents organizations from using the time to lean in and learn from the experience. In June 2020, a team at Education Elements outlined how they were seeing their team and district partners increase agility and heighten their ability to prioritize a culture of learning even while navigating the unknown.
District Leadership | Innovative Leadership | School Leadership
"We all get caught up in the business of doing, and sometimes lose our place in the flow" (O Magazine, August 2011). Recently, we were spinning in circles trying to figure out a new process for an internal role we stepped into when Jason shared a way we might reframe our conversation. Shifting from trying to brainstorm as many solutions as possible or uncovering the perfect idea, we instead focused on the simple, yet powerful question: "What do we know for sure?"
District Leadership | Virtual Learning
Planning Amidst Change "Aim small, shoot small," is an old saying that many of us who occasionally enjoy a round of target practice embrace. But in our case, planning small for how to serve kids during this pandemic, simply was not going to work long-term. Our district Warren County is a rural county in Tennessee with a population of approximately 41,000 people. The entire district is considered economically disadvantaged and is served via the Community Eligibility Provision under the direction of the USDA.
District Leadership | Innovative Leadership
Leading While Grieving In The Wake of COVID-19 In the Fall of 2019, I lost my husband. After the dust settled from the initial crisis, I was inundated by having to make sense of what had happened, trying to figure out where I would live, and navigating what the future would look like for myself and my son. Overwhelmed by the sheer amount of stuff to process, my therapist gave me a frame to help me reflect on the experience and move forward: What's left? What's lost? What's possible?