Blended Learning | Digital Learning | Digital Learning Day | Leaders | Students | Teachers
I remember as a kid wondering why there was a Mother's Day and a Father's Day but not a Kid's Day. Now as a mom of two I understand why - every day really is kid's day! At least in my house 365 days a year they get to make unreasonable demands and we cater to them, not only to avoid tantrums (my oldest is nearly 3) but also because we love them and want to celebrate their mere existence every day. So we don't need to set aside a special day for our kids, but rather need to take time every day to appreciate them.
New York State is famous for innovation, leading the way in finance and culture, publishing and trade. Now, the state is poised to embark on a new challenge and embrace the promise of blended learning.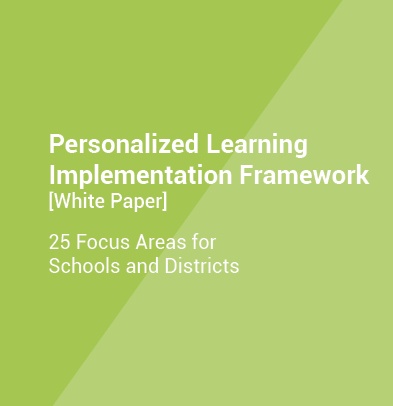 Considering Personalized Learning But Don't Know Where to Start?
Subscribe to the blog to get this resource to find out the essential areas to effectively launch, support and sustain personalized learning.
Digital Learning Day, a national celebration of learning through digital media and technology, is just around the corner. Across the nation on February 6, more than 2 million students and 20,000 teachers are expected to participate in this year's Second Annual Digital Learning Day.
Education Elements is pleased to support Digital Learning Day coming up on February 6. We are participating in many ways including presenting at NYSCATE's Blended Learning Summit in Albany. To learn more, visit http://www.nyscate.org/conferences.cfm?subpage=588.