When I first began working at a start-up cyber charter school, I had so many questions about what my day would look like and what my students' day would look like. What I have found is that after two years, our school is still molding the answers to those questions. Our school design is one that meets students' individual needs and learning style, leading to the many wonderful strengths and opportunities of our program, but with that come many challenges. It is not easy to develop a sound blended learning model that works for students' needs. Education Elements' summer design workshop and continuing support this year has greatly helped us move our model forward to support these needs. From choosing the appropriate platform menu to ideal weekly scheduling, these exciting challenges will continue to take shape as we dive deeper into our students' needs.
Blended Learning | Personalized Learning | Virtual Learning
I have spent my life teaching, designing, training, building and innovating in the field of education. I have been a teacher, a union president, a charter school administrator, an educational software designer, an executive for a school management company and an entrepreneur. I have been politically correct, politically incorrect, offensive, defensive and in my opinion - a very likeable character. But until now...I have not been a blogger!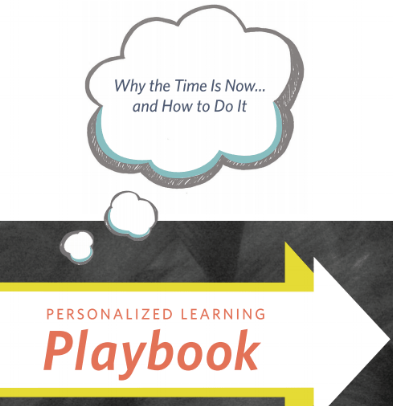 Interested in Personalized Learning But Don't Know Where to Start?
Subscribe to the blog to get your free copy of our Personalized Learning Playbook. A Playbook that will help you make the case for personalized learning, and reflect on the important elements to take in consideration.
Blended Learning | Curriculum Strategy & Adoption | Education Elements | Virtual Learning
Come and visit us at the upcoming iNacol Virtual Schools Symposium in New Orleans October 21-24. We will be in Booth #108 in the exhibition hall and presenting at the following three sessions on Monday October 22nd. A Case Study in Blended Learning and an Opportunity to Design Your Own Case Monday October 22, 2012 10 am – 12 pm