There is a scene from the recent Star Trek movie reboot of a young alien named Spock at school. Spock and his classmates each stand in their own semi-circular pod, surrounded by screens while an automated "teacher" prompts them with questions. This eerie scene is what some fear will be the future of schooling. Students staring at screens, by themselves, while an artificial intelligence program delivers content and assessments. There is no doubt that digital programs, particularly adaptive ones, can be powerful tools in the classroom. However, that is all a digital program will ever be – a tool. A computer program can never replace a teacher. If anything, technology is making the role of teachers even more important and their job more complex.
In his book Striving for Equity: District Leadership for Narrowing Opportunity and Achievement Gaps, co-author and former Arlington County Public Schools Superintendent Robert Smith provides the following explanation of educational equity: "You don't have equity in conditions in which all students are receiving the same amount of support, ... You are getting equity if you have a situation in which every student is getting the amount of support to be successful."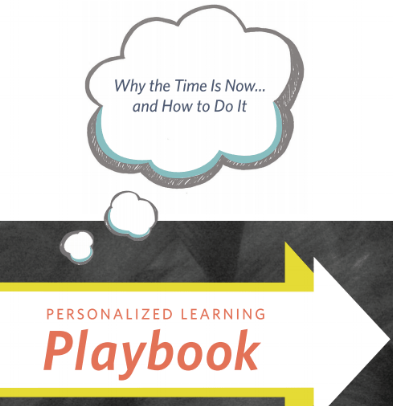 Interested in Personalized Learning But Don't Know Where to Start?
Subscribe to the blog to get your free copy of our Personalized Learning Playbook. A Playbook that will help you make the case for personalized learning, and reflect on the important elements to take in consideration.
Curriculum | Personalized Learning
Unexpected pairings are a common feature throughout history and culture; Dharma and Greg, Ruth Bader Ginsburg and Antonin Scalia, Frog and Toad, Martha Stewart and Snoop Dogg. Opposites attract when they have a shared purpose and their strengths complement one another. They can approach problems with a greater set of ideas and a broader range of perspectives. At first glance, personalized learning and high-quality curriculum may seem like opposing movements. However, they both aim to deepen student learning and approach that task with a variety of strategies that, when paired, are a powerful set of tools.