Personalized Learning | School Districts | Schooling Loss | Virtual Learning
This school year made clear the need to redesign our existing systems to ensure that meaningful learning can continue even when our brick and mortar school buildings close. Most schools and districts had only days to prepare to close school buildings and move learning to students' homes. Fast forward 12 months and remote learning has had time to grow from an emergency measure to a format of learning that invites growth and innovation in new ways. So how can you ensure that meaningful learning can happen anywhere?
School Leadership | Teachers | Virtual Learning
For most of us, summer school was a punishment for not passing a class. Sure, plenty of teachers (including myself) framed it as a second opportunity or a chance for more individual support. But at the end of the day, the hours spent in summer school are hours not spent working, looking after siblings, or just socializing. Especially in secondary grades, the primary – if not exclusive – purpose of summer school is credit recovery. Amidst increasing calls not to fail students during a pandemic, an opportunity arises: what could the purpose of summer school be if it wasn't about credit recovery? This question becomes even more salient as educators consider how to address the time students have lost with teachers and classmates because of COVID closures and challenges with distance learning.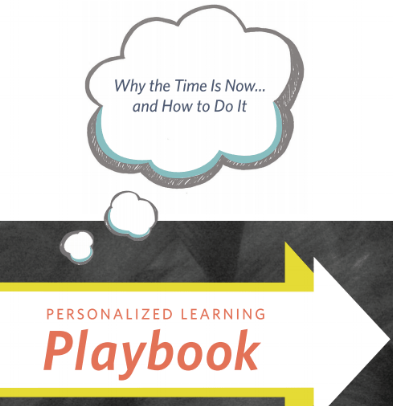 Interested in Personalized Learning But Don't Know Where to Start?
Subscribe to the blog to get your free copy of our Personalized Learning Playbook. A Playbook that will help you make the case for personalized learning, and reflect on the important elements to take in consideration.
Crisis Management | School Leadership | Virtual Learning
Learning loss is the baby elephant in the room. It's an issue that is currently small enough to briefly acknowledge, deprioritize, or ignore completely. Yet this elephant will continue to grow as the size and scale of learning loss due to the pandemic is better understood. The vaccine has returned a sense of hope that life will get back to "normal." But educators must recognize that a return to "normal" will only reinforce the widening opportunity gap and systems that support institutionalized racism. Instead, structural changes will need to be made if learning loss is to truly be addressed. This conversation is critical as schools transition from virtual learning to in-person (and maybe back) this year, and begin planning for the summer and 2021-22 school year.
Student engagement is one of the most overused terms in education. We talk about engagement in the classroom, between peers, with families, with the content, and now, virtual engagement. Engagement is certainly important if we talk about it this much, but what does it really mean?
Learning is most powerful when students feel valued, honored, and empowered. The teachers who leave the greatest lasting impact on their students are the ones who see them for who they are, often before the students even see this themselves. These teachers uplift their students by developing their interests, celebrating their uniqueness, and challenging their assumptions about the world and themselves.
Much of the initial planning around remote learning was based on the assumption that these were emergency measures; actions that would support students and teachers for a month or so. As of April 14th, twenty-one states have closed school for the remainder of the academic year. District and school leaders are shifting their focus towards longer-term solutions that make remote learning as meaningful as possible. Often, discussions about remote learning can be captured in three trends: