Remote Work | Teachers | Virtual Learning
In a single month in 2020, the unthinkable happened. Students in all 50 United States were impacted by school closures. Districts pivoted to short-term responses and initial guidelines for at-home learning. Now, a month after the coronavirus pandemic effectively halted traditional education for more than 50 million students, most districts have implemented or are in the process of implementing virtual learning plans and teachers across the country are finding creative ways to continue instruction through a screen.
Much of the initial planning around remote learning was based on the assumption that these were emergency measures; actions that would support students and teachers for a month or so. As of April 14th, twenty-one states have closed school for the remainder of the academic year. District and school leaders are shifting their focus towards longer-term solutions that make remote learning as meaningful as possible. Often, discussions about remote learning can be captured in three trends: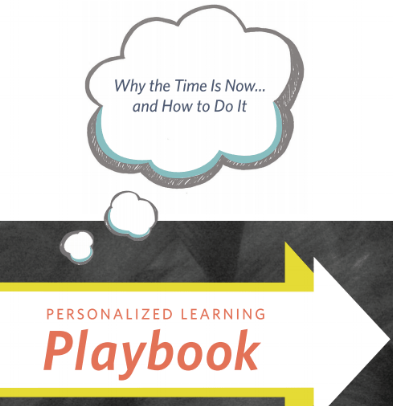 Interested in Personalized Learning But Don't Know Where to Start?
Subscribe to the blog to get your free copy of our Personalized Learning Playbook. A Playbook that will help you make the case for personalized learning, and reflect on the important elements to take in consideration.
Crisis Management | Equity | Virtual Learning
I've written several blog posts and admittedly, this has been one of the harder ones. On the one hand, it's important to share strategies at a time like this. On the other hand, I haven't found a ton of equity strategies to share. I struggled with this dilemma and even considered shelving the post entirely. However, that struggle led to (1) a recognition that this conversation is just as critical as ever to have and (2) some important understandings, including:
Crisis Management | Virtual Learning
Many school districts are closing to keep their communities safe from COVID-19. While we believe safety is the priority, we know that loss of classroom time could further achievement gaps due to paused learning. Since we are an education organization of primarily remote workers, we have a few tips we think you can utilize to maximize your time for those meetings or courses that cannot afford to be paused.
Crisis Management | Virtual Learning
As the COVID-19 coronavirus outbreak spreads, more school districts have been asking us about virtual learning. This is an important topic to consider as schools have begun closing their brick and mortar doors and turned to virtual learning. This is the second in a series of articles related to virtual learning that we will publish in the upcoming weeks.
Curriculum Strategy & Adoption | Virtual Learning
It's your goal to make your virtual school program successful. My goal is to help you identify the key factors that can make or break the success of that program. Here in part four of my virtual school blog series, I offer 25 things to consider for your virtual program's success, grouped under 5 main categories: Strategy, Design, Curriculum, Support and Operations. For each item I've asked one key question. Work with your team to answer that question and you'll be one step closer to a successful virtual school. (P.S. If this looks familiar, you are right. We've re-worked our well-received Personalized Learning Implementation Framework to focus on the needs of virtual schools. After all, why should the brick-and-mortar schools have all the fun?)