School Leadership | Teachers | Virtual Learning
A known unknown is a question we are certain exists, but whose answer we are confident we cannot answer. This paradox pretty accurately sums up how many educators entered into this school year. We knew we might return to distance learning and we knew that no one could say whether that would happen, and if so, when. As COVID infection rates and hospitalizations rise across the country, the unknown answer becomes clearer; for some of us, returning to distance learning for some amount of time will happen. AND there is good reason to assume that distance learning will be significantly better today than it was last year. This is not a new experience for educators, students, and families. Our understanding of best practices, expectations, and support systems put us in a good position to ensure learning continues regardless of the physical distance between students and teachers.
District Leadership | Virtual Learning
Fenestration, in architecture, is the way windows, doors, and openings are placed and arranged on a building. In medicine, fenestration refers to a new opening in the body made through surgery. There is another meaning of the word and it is used to describe openings in the leaves of plants. Where I live in South Florida, there are a number of plants with leaf fenestrations, perhaps the most common of which is the monstera deliciosa. Some of you might have it next to you, as it has become a very popular houseplant. Here in the subtropics, it is planted in many people's landscapes including my own. Some people believe that the leaves have formed holes to help the plant survive the strong winds of tropical storms and hurricanes, a common occurrence in this part of the world. Others think the leaf fenestrations exist to let sunlight filter through to "understory" leaves so that they can grow and thrive (in its natural habitat, the jungle, monstera grows like a vine up very tall trees). Each of these is a theory to explain the adaptations, but no one knows for sure. Right now, in our reality of unknowns, students, teachers, and school communities across the country are adapting too–so that the sunlight of new ideas and concepts reach every learner and the turbulent wind of changing pandemic conditions, stress, and anxiety do not prevent learners from growing and thriving.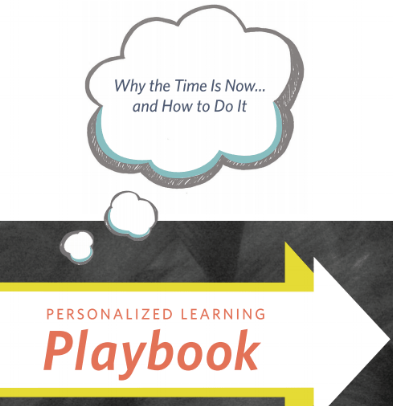 Interested in Personalized Learning But Don't Know Where to Start?
Subscribe to the blog to get your free copy of our Personalized Learning Playbook. A Playbook that will help you make the case for personalized learning, and reflect on the important elements to take in consideration.
Communication | Teachers | Virtual Learning
I moved a lot with my multi-cultural family as a kid. If you know me, you know this because I talk about it often. And this experience significantly impacted the way I view the world: I know what it means to be both a guest and a host, to speak the regional tongue fluently and not at all. If you've had a similar experience, then you know that it shapes you. I have seen my parents (and by extension, myself) be both locals and foreigners all in one day. These experiences have given me the gift of empathy.
"It's all happening!" –Penny Lane, Almost Famous This month, those of us who love the movie Almost Famous got to feel really old as we were reminded that this lovely coming-of-age story came out 20 years ago. For the uninitiated, this movie is about an atypical learning experience, in which a high-school student joins a rock-band for a road trip as he attempts to learn how to be a journalist. His muse, Penny Lane, has a signature line, "It's all happening!" to celebrate the wonder of the moment, and it has a whole new resonance as we embark on a school year like none we've seen before. After enduring Spring 2020, an end-to-the-school-year like none we've seen before, many students, parents, and teachers spent the summer in anxious anticipation of what the fall would bring. And now, it's all happening!
Student engagement is one of the most overused terms in education. We talk about engagement in the classroom, between peers, with families, with the content, and now, virtual engagement. Engagement is certainly important if we talk about it this much, but what does it really mean?
School Leadership | Teachers | Virtual Learning
In February, my husband and I bought our first home in Pasadena, Maryland, right on a creek that leads into the Chesapeake Bay. What we've learned since moving in is that a good number of our neighbors are sailing fanatics, which has led to my husband trying to convince me to buy a small sailboat (a 40-50-year-old Sunfish to be exact). My response was that we needed to build up at least a few skills and knowledge about sailing before making a purchase because the few classes I had taken in the past on a small lake were not going to cut it in the Chesapeake Bay.