I was on a phone call with two principals earlier this week who shared a concern I hear often in working with school districts through large change management initiatives. Three years into their personalized learning journey, there are still at least a few teachers in their building who are resistant to the instructional shifts necessary to make learning personalized for each child. If you are a leader facing a similar situation, here are four key strategies for moving forward.
School Districts | Strategic Planning
How do we design the schools of the future, today? Designing innovative structures and systems takes a similarly innovative approach, otherwise, we'd design the same systems we already have all over again. In a series of blog posts, we have described the steps to creating a responsive strategic plan. We've taught you how to assemble a superhero team and how to identify and collect data from your stakeholders. Now, what do you actually DO to design a responsive strategic plan that won't collect dust on your office shelf? Even if you are not going through a strategic plan redesign but are working towards implementing your current plan or designing the rollout of a new initiative within your plan, we want to show you how to plan for change and not perfection.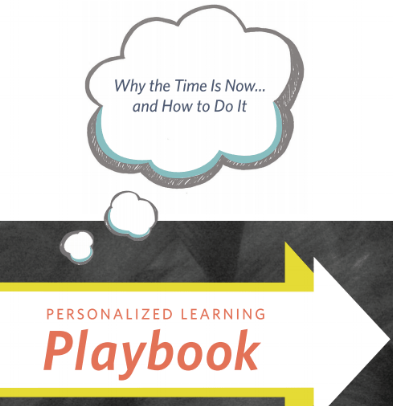 Interested in Personalized Learning But Don't Know Where to Start?
Subscribe to the blog to get your free copy of our Personalized Learning Playbook. A Playbook that will help you make the case for personalized learning, and reflect on the important elements to take in consideration.
Innovative Leadership | School Districts
Last August, my Education Elements "familEE" of consultants and district partners supported me on a new journey to the Technology, Innovation, and Education masters program at Harvard University. Through my experience so far, I'd like to share the following lessons and takeaways for K-12 districts.
According to the US Department of Education, over six million students (14% of the population, or about one in seven students) missed 15 or more days of school in a recent school year. And the results on student achievement and future career opportunities are devastating. What are school districts doing to improve student attendance? In Education Elements' new infographic, we compiled seven steps to improving school attendance. Here, we will highlight three of those steps.
Curriculum Strategy & Adoption | Personalized Learning | School Districts
Just like online dating or buying a new car, choosing a new digital content provider can often feel overwhelming, complicated, and like a shot in the dark. Thankfully, Education Elements created a 9 step process, and compiled tips and tricks from district leaders across the country in our new curriculum white paper: "Phase Three: Review, Demo, and Select Digital Content and Tools." You can also get Phase 1 and Phase 2 if you want to catch up first. But here are some highlights from Phase 3:
Classrooms | Curriculum Strategy & Adoption | Personalized Learning
I was lying to myself and didn't even realize it. After completing numerous 5K and 10K runs, I was considering taking my running to the next level by training for my first half marathon. I would visit the specialty running store and look longingly at the glass case of GPS smart watches. "If I only had one, I'd run more," I'd say to myself. "I would have up-to-the-second data and an increased desire to run. Everything would be easier." I took the plunge and made the purchase. The features were helpful, and for the first few days, I did get excited to take my watch out for a spin. But over time, did it make me run more or was it essential to my running? Not at all.