Innovative Leadership | Teacher Retention
In a 2018 study conducted by TINYPulse, a company specializing in employee engagement, it was reported that the top 5 reasons employees choose to leave their jobs are: poor performance management, lack of recognition, feeling overworked, company culture isn't a priority, and lack of growth opportunities.
Innovative Leadership | School Districts | Teacher Retention
Teaching, often considered one of the most noble professions one can pursue, has been a consistent driver of the innovation and ideas that progress society forward. Great leaders, creators, and thinkers have been fostered in some way by a teacher who engaged, mentored, and motivated them to achieve their goals. Yet though the demand for talented, caring educators has never been higher, the pool of applicants continues to dwindle. Teachers are leaving the profession in record numbers with complaints of burnout, and young people are deciding to pursue careers in fields that are perceived to be more lucrative and stable.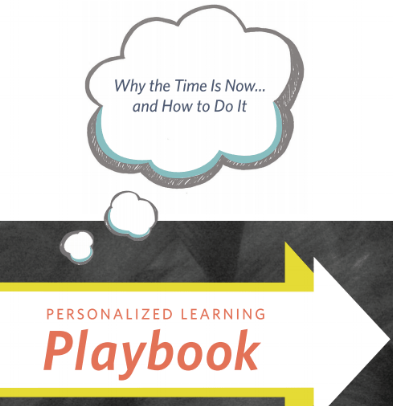 Interested in Personalized Learning But Don't Know Where to Start?
Subscribe to the blog to get your free copy of our Personalized Learning Playbook. A Playbook that will help you make the case for personalized learning, and reflect on the important elements to take in consideration.
School Districts | Teacher Retention
At Education Elements, we believe that sparking learning through creativity, reflection, and play is key to adult learning. So, let's start here by playing a game. The rules are simple. Read this list of things that real people have done and determine what these actions have in common. Ready? Go! Eat 65 M&Ms with chopsticks Travel 100 meters while seated and hopping on a large bouncy ball Complete 98 'around the world' soccer ball juggling tricks Clap your hands together 1,103 times (apparently this is a phenomenon known as speed clapping) Run nearly half a mile (if you are Usain Bolt) So, what do all of these impressive and/or bizarre human talents have in common? Each has been completed in 60 seconds or less. Before you reach for the M&Ms and chopsticks, there are important steps that you can take as a leader right now to impact teacher retention in 60 seconds or less. That's right – in under 1 minute today, you can impact teacher retention at your school.
Innovative Leadership | Teacher Retention
As we work with hundreds of school and district leaders, we often hear that staff recruitment, training, and retention are among the greatest challenges they face. Leaders want to create environments that attract and inspire staff but often don't know where to start changing their work culture. The Education Elements team is committed to supporting these leaders by sharing concrete practices and practical advice for improving their teacher retention.
Innovative Leadership | Teacher Retention
During the last 100 years in the workforce, we needed farmers and factory workers; which is why our classrooms replicated the workforce, designed to have a teacher at the front of the room and desks in rows. Times have changed, and we must make shifts to the role of the teacher in order to prepare today's students for a different workforce. To succeed, students will need a different set of skills such as creativity, communication, critical thinking, and collaboration. They will also need to be able to adapt to change, be resilient, and to work effectively in a variety of environments – which is why we need to change the traditional role of teacher-as-expert standing and delivering content from the front of the room to a facilitator who designs customized approaches for students.
Innovative Leadership | School Districts | Teacher Retention
It's that time of year again. Wildflowers are blooming (at least here in Texas!). The sun is setting later. Winter jackets are being retired. The season is changing around us, just as it is in our schools. Around the country, test prep and standardized testing season are in full swing. End-of-year projects and field trips are approaching – and teacher appreciation week is coming up in the second week in May! As a teacher, it warmed my heart to receive kind words and tokens of appreciation from students, families, and administrators during teacher appreciation week, and I especially valued these thoughtful expressions as my emotional gas tank was running on empty during this stressful time of year. As a school leader, I organized massage chair appointments and sweet treats delivered to classrooms with the goal of making sure our teachers knew how much their work and contributions mattered to our school and community. While these gestures are important, thoughtful, and uplifting, one week of appreciation is simply not enough to propel the kind of lasting culture that truly highlights and amplifies the profound work of our teachers year-round.