Remote Work | Teacher Retention | Teachers
The worldwide response to COVID-19 is creating unforeseen challenges and virtual changes for every aspect of our education system. Long-standing pillars such as curriculum and instruction, operations, and accountability, among others, are all being tested under the weight of the pandemic response.
School Leadership | Teacher Retention
Donald Rumsfeld once said that there are three things we know - the things we know, the things we know we don't know, and the things we don't know we don't know - and that it's the last category, the unknown unknowns, that tend to be the most difficult things we encounter. The vulnerability of our global economy to a novel coronavirus may go down as one of the greatest unknown unknowns in our lifetime. And while the dust is yet to settle, it is safe to say that we will never be the same knowing now what we didn't before.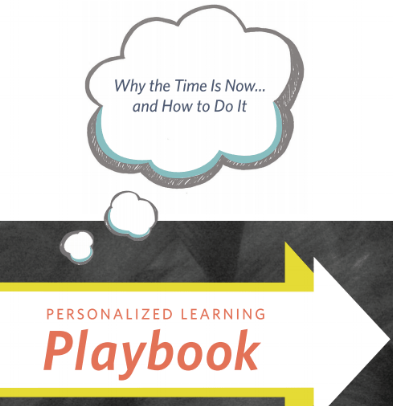 Interested in Personalized Learning But Don't Know Where to Start?
Subscribe to the blog to get your free copy of our Personalized Learning Playbook. A Playbook that will help you make the case for personalized learning, and reflect on the important elements to take in consideration.
Remote Work | School Leadership | Teacher Retention
Teachers have a tremendous impact on the learning and lives of their students and communities, and planning a unique and powerful teacher appreciation week is one way to celebrate their incredible contributions. School and district leaders can use the strategies below as a starting point to plan meaningful ways to recognize all that they do, every day.
One of the beautiful things about having a career in education is that you have something in common with everyone. No matter where you go, you will find someone who went to school or has a relative in school, and in many parts of the country, the school district is one of the largest employers in the region. Recently, I sat next to a friendly salesperson from Western New York on a flight that was thrice-delayed. We joked about not turning our phones to airplane mode until we were wheels-up, lest we tempt fate and delay the flight again, then we started chatting about our reasons for traveling.
"What's it like in other schools? In other districts? In other states?" After eight years in the classroom as a math teacher and another seven as a school leader, I transitioned into a role at Education Elements just over a year ago in part because I wanted answers to those questions. The field of education has that head-down, just-keep-digging quality to it, where we're so far down in our trenches that it often feels impossible to pause, lift one's head, and get a sense of the landscape. I wanted to see what factors were supporting successful innovation, reform, outside-the-box thinking, and school change around the country, even if doing so meant leaving a school I loved and had helped build. A year in, I've worked directly with teams from close to a hundred schools and visited dozens of their campuses. In just 12 months I've collaborated with ten districts in six states. I certainly can't pretend to have anywhere near a complete picture or complete answer, but as I think about what drives successful future-focused education, some factors are abundantly clear. The districts and teams I've seen doing it well seem to have certain approaches in common.
Innovative Leadership | Teacher Retention
In a 2018 study conducted by TINYPulse, a company specializing in employee engagement, it was reported that the top 5 reasons employees choose to leave their jobs are: poor performance management, lack of recognition, feeling overworked, company culture isn't a priority, and lack of growth opportunities.