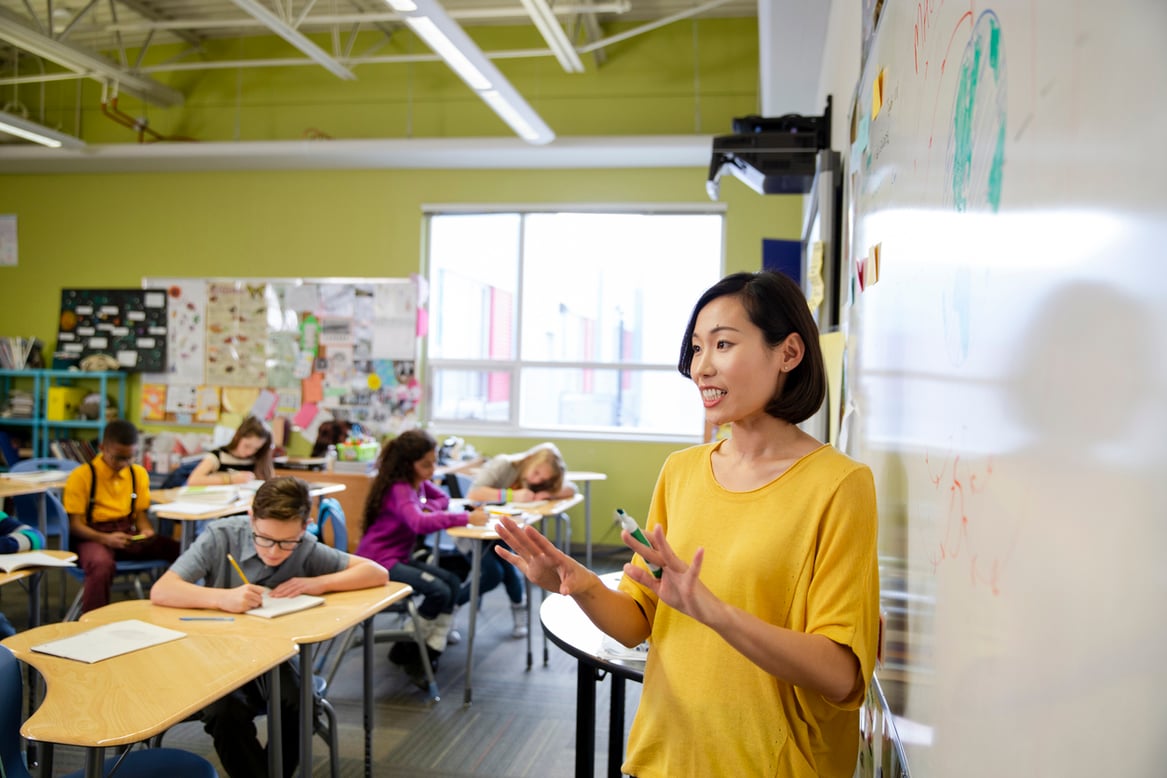 Subscribe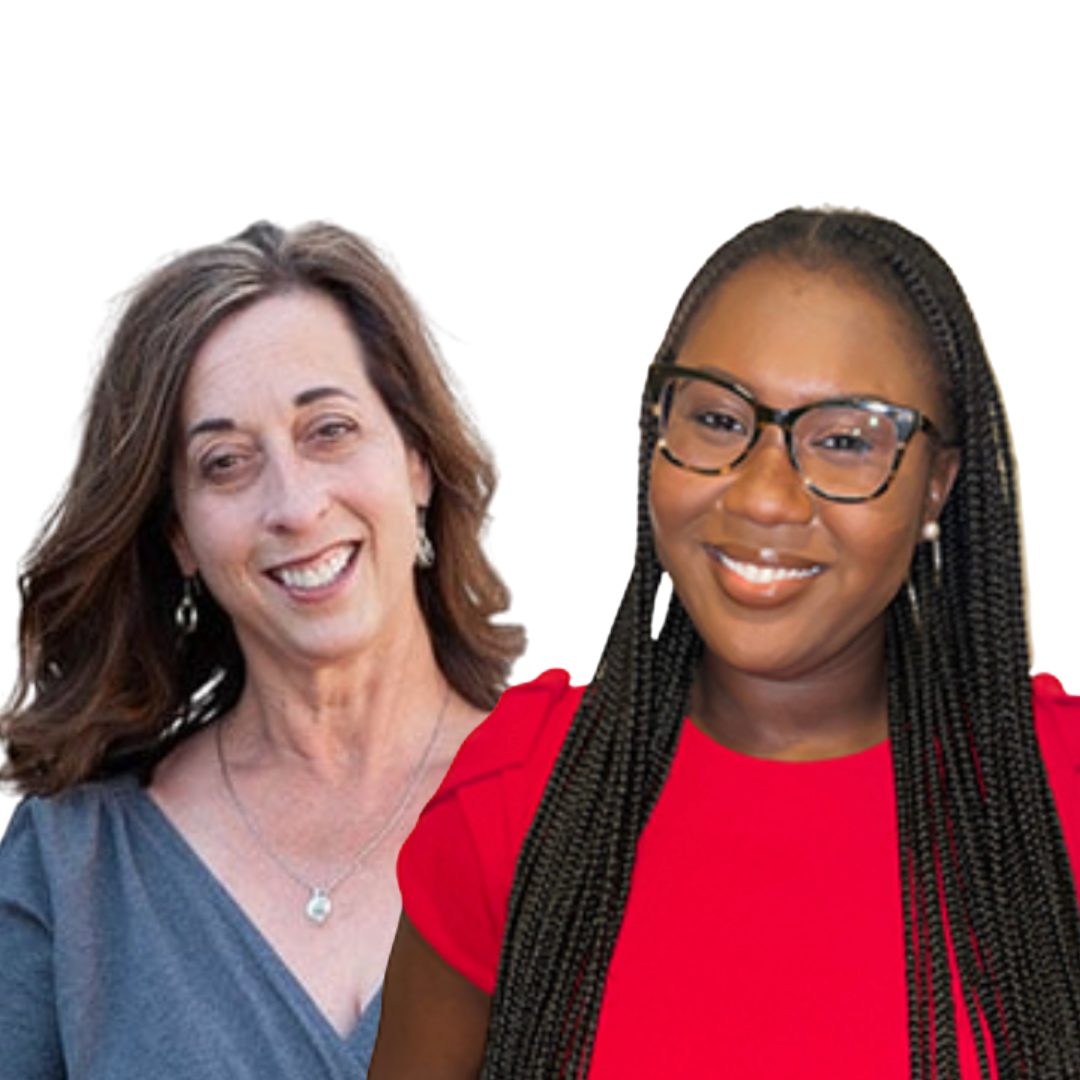 The Next Gen of Retaining Teacher Talent
Teachers | Education Elements | Organizational Leadership & Change Management | Teacher Retention
Raise your hand if you are still trying to fill teacher vacancies, even though it's the end of the first semester. How about if you've had teachers start the year, but they've since exited? Maybe you've heard this: "I'm considering not staying another year because even though I love my students, I no longer feel connected to the work."
These experiences represent an aspect of our current educational landscape. Teachers are conflicted about leaving the classroom and pursuing roles outside of education. School leaders are struggling to retain strong talent and hire new members. These are pressing challenges.
For many school leaders, the conversation is real, but–good news, school leaders – there are promising ideas emerging to solve these challenges. Whether taking a cue from the corporate sector on facilitating "stay interviews" or offering a bonus that can be used for teacher wellness or for paying bills, districts are having serious discussions about strategies to retain a sense of community and consistency for their students.
We believe that if schools leverage their unique aspects, a diverse inter-generational workforce and a natural stance to ask questions that move people to action, it holds real promise for increasing teacher retention. In other words, this formula is waiting to be tried: inter-generational workforce + value-based questions = stronger teacher retention that promotes flourishing schools.
The Inter-Generational Workforce in School Districts
The issues around an inter-generational workforce need a place in teacher retention conversations. The phrase "OK Boomer" holds a lot more history than a moment on TikTok. And when 60 minutes introduced the term "Millennials" in 2007, maybe they didn't expect a generation gap to widen as it did.
In a Harvard Business Review article, "Harnessing the Power of Age Diversity", generational experts Megan W. Gerhardt, Josephine Nachemson-Ekwall, and Brandon Fogel tell us that there are potentially five generations working side by side: The Silent Generation (or Traditionalists 1925-1946); Baby Boomers (1946-64); Gen X (1965-1980;) Millennials (1981-1995); and Gen Z (1996-2012). Additionally, unlike other industries, education also has students– Gen Alpha!
While with an inter-generational workforce there's potential for misunderstandings, gaps, and preferences, it can foster tremendous energy, knowledge, and possibility. What if instead of eye-rolling (at long emails from Gen X admins who explain all of the details; or huffing at the Millennials who are always on their phones; or pining for the Gen Z-er who might be able to approach a face-to-face conversation with confidence and clarity) we flip the script? How might we design an approach to attracting and keeping educators? What if we take the most experienced, most imaginative, and most effective parts from each generation and create the ideal school?
Instead of talking about teachers with questions like, "How do we keep teachers?"-- what if we talked with teachers and got their input? If we pose questions like, "How can we lean into your strengths?" and "What do you need now to maximize your impact on student learning?" And what if we actually listened to teachers and leveraged their input to change the trajectory of the profession, increasing both their desire to stay, and to enrich their students?
When leaders know their teachers' skill sets and goals and growth paths, everyone thrives. Additionally, when leaders promote the creation of secure social networks for their teachers, it allows space for idea-sharing, collaboration, and support. These networks ultimately have a positive impact on student achievement.
Students thrive when teachers feel connected to their work and supported in their growth. Where there is a lack of connection and support, we see high teacher turnover rates. School leaders have the opportunity to engage with their diverse workforce in order to build connections and sustain longevity. This requires a shift in their approach to conversations on teacher retention.
The Value-Based Questions for School Leaders
The Key Three are essential elements of teacher retention: Know Teachers Genuinely, Engage Teachers Meaningfully, and Celebrate Teachers Authentically. To support teacher retention efforts, school leaders and districts can assess where they are on the Key Three framework and ask the following questions when approaching conversations with their teachers.
How can we lean into your strengths? Consider the deep institutional knowledge of GenX educators. They have potentially taught thousands of students and seen hundreds of successes and failures. If they are still in our schools, let's use their experience and no- nonsense approach to solve problems. Additionally, the multi-tasking Millennials and GenZers who never stop learning and have ideas and innovative approaches to some of our toughest questions. By putting these inter-generational educators in one room, you can create a powerhouse of ideas and strategies and community.
Leaders that retain their teachers know their teachers genuinely.
What do you need to know to maximize your impact on student learning? With an intergenerational workforce, their goals and styles vary and it is important to understand these differences. The career path for the under-40 crowd is not the same as those closer to 50 and beyond. Some believe GenXers leave workplaces because they are NOT like Millenials and their needs are not being met. Meanwhile, Millennials often expect personal and professional growth–negotiated on their terms, not dictated by any systems. By 2025, Millennials will make up 75% of the workforce. Yet, according to Generational Strategist Dr. Katherine Jeffery, only 18% plan on staying with their organization long term. 77% of Gen Zers would choose flexible work policies; however, there is also a sense of missing out on opportunities that in-person work provides. How do we navigate these differences? Whether using regular pulse check surveys or intentionally helping teachers set goals related to their professional growth, districts and school leaders have the opportunity to leverage staff preferences and skills to keep student learning at the center.
Leaders who retain teachers know the aspirations of their staff.
In what ways do you feel seen and celebrated? Teacher celebrations should be a priority within the school culture. Whether tied to student achievement, teachers leadership in the school community, or with family involvement, such actions are acknowledged. School leaders that prioritize teacher celebrations build on knowing their teachers genuinely and engaging with them meaningfully. Teachers are motivated to continue working in school communities that highlight their achievements.
School leaders and districts have the opportunity to increase retention through celebrating their teachers.
The Outcome: Stronger Teacher Retention in Schools
Generational experts Megan W. Gerhardt, Josephine Nachemson-Ekwall, and Brandon Fogel remind us in their 2021 book Gentelligence: The Revolutionary Approach to Leading an Intergenerational Workforce, that "organizations that attempt to launch change programs and revamp their cultures without holistically considering views and needs of all generations will fail to survive". School leaders and districts can create the conditions for a sustainable and satisfied faculty. It's possible to prioritize building a strong school culture that inspires longevity.
When leaders know their teachers, they can harness the power of the inter-generational workforce and align their values to promote retention and have greater impact–for the next generation of teachers and students. The formula intergenerational workforce + value-based questions = stronger teacher retention that promotes flourishing schools awaits execution.