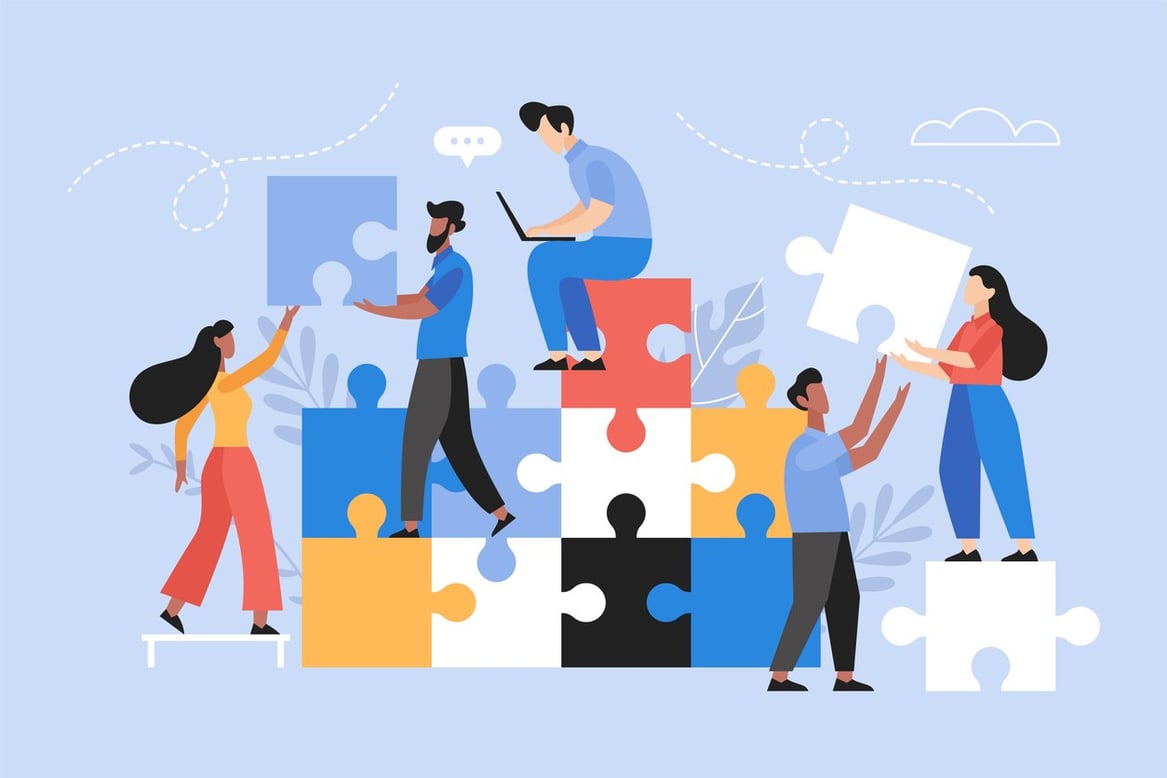 Subscribe
Strong Teacher Retention Starts with Onboarding
Teacher Retention | Teams & Culture
During the next few weeks, districts and schools will begin the process of welcoming and onboarding their new teachers for the 22-23 school year. When done effectively, new teacher onboarding can allow new staff to gain clarity on their specific roles and feel welcomed into their school community.
New teacher onboarding can also positively impact a significant challenge facing most if not all districts this year - teacher retention. Investing, planning, and executing a more effective onboarding process for new staff can increase teacher retention in the short and long term.
To quantify this time, let's focus on a new teacher's first 90 days on the job and how important that time is. During these first 90 days, the primary goal is to build moments of belonging and avoid moments where new employees feel "othered."
A Personalized Welcome
Consider the following two welcome emails and the feelings they may create for new staff:
Example 1 : Dear New Staff, We hope you enjoyed your summer vacation. New teacher orientation will begin in the cafeteria at 9 am.

Example 2 : Dear Chris, We are so excited for you to join our team this upcoming school year! We know your talents and experience will add to our team and family and look forward to meeting you at our opening new teacher session at 9 am in the cafeteria. If you have any questions before Monday, please do not hesitate to reach out.
Clearly the second example builds a new employee's sense of belonging; it's a personalized email that recognizes the employee's strengths and positive impact on the broader team.
So, whether it's an email, initial meeting, welcome session, or after-work event, think about the many interactions a new employee will have during their first 90 days at work. Consider their onboarding journey: which activities and experiences can increase feelings of belonging? which ones may result in employees feeling "othered"?
Increase Recognition

Consistent and specific employee recognition is crucial for retention, especially during an employee's first few months. Make sure people know what they are doing well and how they add value to the team (here are 9 ways to recognize and appreciate teachers, as well as 50 general ideas). Whatever form you choose is up to you but make sure that this practice is embedded throughout the onboarding process so that new employees feel seen, valued, and appreciated.

Related Resources:
Build a check-in system
Meeting new people, learning new systems, and adjusting to new expectations can be an intimidating and stressful experience for new employees. To help alleviate these feelings and foster relationships amongst work teams, consider including a mentor system during an employee's first 90 days. Ideally, mentors should be experienced, trusted members of your organization who can help new employees navigate their first 90 days (and beyond). They should ideally work in similar positions; that is, teachers should mentor teachers. And in this way, effective mentors can help new employees feel confident in their new roles.
Get feedback
Earlier in my career, one of the most impactful actions my principal took during new teacher onboarding was administering a weekly feedback survey for new staff. The survey was simple and included three questions:
What's going well?
What could be better?
And how can I help?
The survey allowed for employee input to be easily collected and for positive changes to happen quickly. And as a new employee, I felt like my voice mattered more, and I had some agency in how the onboarding process operated. Timely, direct feedback from new staff can help school leaders make adjustments to ensure everyone is as prepared as possible to succeed in their roles.
Employee retention starts during an employee's first 90 days, and by creating moments of belonging, you can ensure retention at your district, school, or organization gets off to a strong start.