Instructional Coaching | Personalized Learning | Professional Development
To many in the gardening and plant world, bonsais are among the most impressive trees. Bonsai is seen as a blend of gardening and art – a way to create living sculptures. A gardener might spend decades pruning the tree, little by little, year over year, so that it grows to the gardener's exact vision. For instance, a Coast Redwood tree that, in the wild might grow to 100'-200', may only grow to 1' under the curated, decades-long care of the gardener. Recently I was listening to a podcast, where Julie Lythcott-Haims – author of best selling books on helping young people become healthy and happy adults, and former Dean of Freshmen and Undergraduate Advising at Stanford University – applied the concept of growing bonsai trees to the way parents raise their children. She shared:
Instructional Coaching | School Leadership | Teachers | Teams & Culture
I became an instructional coach because I wanted to share my expertise with my colleagues, so that more of our students were reaching higher, and achieving greater. I spent six years in the classroom, perfecting my craft as an early elementary educator. So, I thought my experience plus my graduate degree was all I needed to be an effective coach. Oh, how little I knew.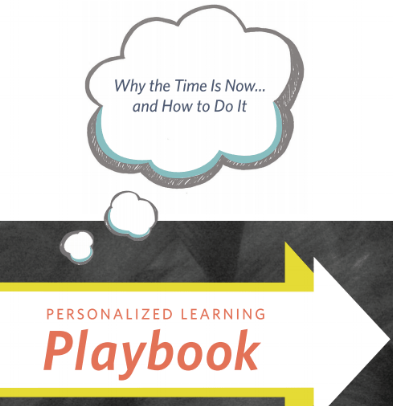 Interested in Personalized Learning But Don't Know Where to Start?
Subscribe to the blog to get your free copy of our Personalized Learning Playbook. A Playbook that will help you make the case for personalized learning, and reflect on the important elements to take in consideration.
Instructional Coaching | Professional Development
With an influx of ESSER funds, many districts are choosing to invest in instructional coach positions. That's not just a recent trend. From 2000 to 2015, the number of coaches in school districts doubled. It makes sense - multiple research studies point to strong evidence for increased quality of instruction and improvements in student achievement as a result of instructional coaching. In fact, a meta-analysis of 60 randomized controlled trials that looked at students' standardized tests scores and teacher instructional practices found that coaching had a greater impact than most school-based interventions (e.g., pre-service training, student incentives, merit-based pay, generic professional development, data-driven instruction, and extended learning time).