I'll be honest here--after my college years, any chance of me being a dedicated night owl pretty much flew out the window. Late-night five-page papers in Courier New font were only temporary. Now, when I stay up late, it is usually a result of an itch I need to scratch. I have a piece of writing or a level of flat out curiosity about the work I do. Surprisingly, nights like those come way more often, and each one leaves an intriguing morsel lingering on my brain.
Teacher Retention | Teams & Culture
What makes people stay at their jobs? What makes people leave? At a time when 20% of teachers say they're leaving next year in response to the COVID-19 pandemic, we need to hold on to as many great teachers as we can. Onboarding is an effective way to increase retention of new employees and enhance their productivity in the first year. However, Gallup found that only 12% of employees strongly agree that their organization does a great job of onboarding new employees. Not surprisingly then, 50% of employees leave in the first 18 months of a new role. This is both expensive and time consuming for employers to constantly fill vacancies.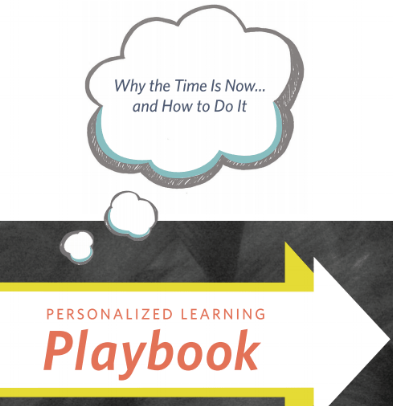 Interested in Personalized Learning But Don't Know Where to Start?
Subscribe to the blog to get your free copy of our Personalized Learning Playbook. A Playbook that will help you make the case for personalized learning, and reflect on the important elements to take in consideration.
District Leadership | School Leadership | Teams & Culture
While the author of the quote isn't certain (many attribute it to acclaimed management consultant Peter Drucker), the saying "culture eats strategy for breakfast" is commonplace in organizational management circles. I don't know about you, but breakfast has been the last thing on my mind these past few weeks and months because I feel like there's barely enough time to grab a quick snack in between phone calls, Zoom meetings, and responding to emails. And upon further reflection, thinking intentionally culture hasn't really been at the top of my mind either. After all, who has the capacity to think about organizational culture when we don't even know what the next day will bring? It seems like strategy is the one bellying up to the breakfast buffet.
The past few weeks have been full of new routines for all of us as we try to plan for and navigate through uncharted territory. The shift to full-time virtual work has been yet another challenge to face on top of everything else. Even for our team at Education Elements, where virtual work has always been a consistent part of our work culture, the transition has necessitated revisiting and reimagining best practices as we support our team and others. While you might have felt you were thrown in the deep end for the past couple of weeks, here are three small things you can adjust to make your new routines and habits work for you.
Crisis Management | Remote Work | Teams & Culture
Schools across the country have closed their doors to protect students, employees, and communities from the spread of COVID-19. While schools may be closed, district and school leaders, teachers and students are doing their best to maintain momentum and learning. This means many people across the country are suddenly remote workers.
I had the opportunity to attend a webinar with Lynn Carter, Director of Talent Acquisition at Netflix. Many of you know Netflix as the first company to ship a DVD straight to your home (my mom still loyally queues up movies to be delivered to her Oregon home every week). In the past decade, Netflix has also gained recognition as a leader in organizational design and culture. Having had the chance to learn from Carter, I listen to Netflix Founder and CEO Reed Hastings on Reid Hoffman's podcast, Masters of Scale. From these two interviews, I discerned three key lessons from how Netflix thinks about building and evolving their organizational culture that I think are relevant to any leader who wants to strengthen their own organizational culture.