Return Planning | School Leadership | Teachers
"To admit uncertainty is to admit to weakness, to powerlessness, and to believe in yourself despite both. It is a frailty, but in this frailty there is a strength: the conviction to live in your own mind, and not in someone else's." -Tara Westover, Educated How do you set a vision when the only certainty is uncertainty? How can you lead a staff team or a cohort of students without knowing where you are headed? The return to school this fall presents a chasm of uncertainty for teachers, students, families, and administrators. This can be perceived as a loss of control over our schools and classrooms - and contribute to anxiety and fear. While I don't have any answers to the and can't assure you that this year will go fine and dandy, I can provide two exercises to help you envision and mentally prepare for the upcoming school year.
Classrooms | Teachers | Virtual Learning
The first time I tried to cook a meal in my own place was a disaster. Within 10 minutes, my kitchen was a disaster. Within an hour, my house smelled charred, and I had abandoned all efforts to cook myself dinner. I called my mom frustrated: what went wrong? Until that moment, I failed to realize the level of strategic thinking my mother uses every time she cooks. Her successful dishes require intentional preparation, planning, and organizing to achieve the outcome of a satisfying dish. The art of mise en place to smoothly roll out a meal was utterly lost on me. It wasn't until I had this experience, firsthand, that I realized that neglecting to read the whole recipe and then adequately preparing before I cooked results in disaster. Once that pan gets hot there isn't time to dice more onions or cut up the chicken breast. You need to know the next step and be ready ahead of time to add the ingredients quickly. It sounds silly, but no one had explicitly said this out loud to me, and I didn't make the connection on my own.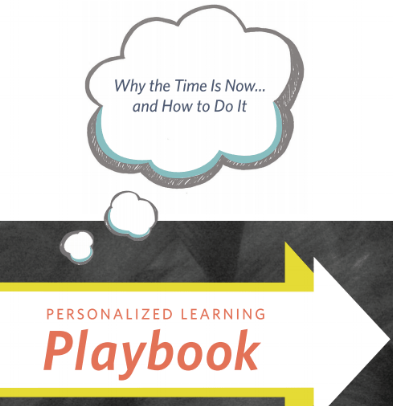 Interested in Personalized Learning But Don't Know Where to Start?
Subscribe to the blog to get your free copy of our Personalized Learning Playbook. A Playbook that will help you make the case for personalized learning, and reflect on the important elements to take in consideration.
Classrooms | Equity | Teachers
In the aftermath of the killing of George Floyd and Breonna Taylor by the police, demonstrations have taken place across all 50 states and several US Territories, including Puerto Rico, Guam and the Northern Mariana Islands. Floyd and Taylor's names are added to the painfully long and growing list of BIPOC who have paid the highest price for America's inaction on police brutality.
Remote Work | Teacher Retention | Teachers
The worldwide response to COVID-19 is creating unforeseen challenges and virtual changes for every aspect of our education system. Long-standing pillars such as curriculum and instruction, operations, and accountability, among others, are all being tested under the weight of the pandemic response.
Remote Work | Teachers | Virtual Learning
In a single month in 2020, the unthinkable happened. Students in all 50 United States were impacted by school closures. Districts pivoted to short-term responses and initial guidelines for at-home learning. Now, a month after the coronavirus pandemic effectively halted traditional education for more than 50 million students, most districts have implemented or are in the process of implementing virtual learning plans and teachers across the country are finding creative ways to continue instruction through a screen.
Personalized Learning | Teachers
Since 2003, Discovery's show Mythbusters has been a smash hit. Though Adam & Jamie stopped hosting in 2016, the reruns and spin-offs continue. Why? Because rumors, myths, and curiosity are a part of what it means to be human. Finding answers to questions we've wondered about helps us process and move on with new knowledge. Sometimes the myths they would bust were fun and quirky – like, is there truth behind the 5-second rule for food? Or can you really shoot a scuba tank and it'll explode? Spoiler alert – NO to both. But sometimes there are myths that aren't fun and quirky, and don't end up on TV. Some myths have depth and need to be addressed in order for progress to be made. This is true for advancing the work of personalized learning.