Personalized Learning | Teachers
In his book Striving for Equity: District Leadership for Narrowing Opportunity and Achievement Gaps, co-author and former Arlington County Public Schools Superintendent Robert Smith provides the following explanation of educational equity: "You don't have equity in conditions in which all students are receiving the same amount of support, ... You are getting equity if you have a situation in which every student is getting the amount of support to be successful."
Classrooms | Competency-Based Education | Curriculum Strategy & Adoption | Personalized Learning | Teachers
In some ways, creating a successful personalized learning classroom is similar to winning a basketball game. To give us direction, my high school basketball coach consistently focused on three key areas, which he called the Big Three: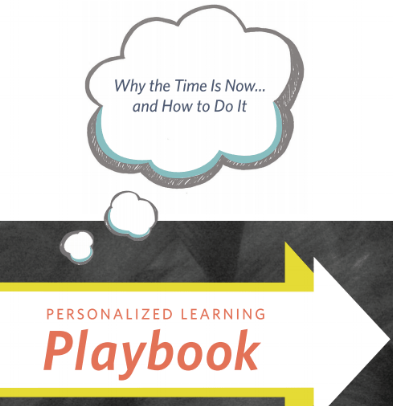 Interested in Personalized Learning But Don't Know Where to Start?
Subscribe to the blog to get your free copy of our Personalized Learning Playbook. A Playbook that will help you make the case for personalized learning, and reflect on the important elements to take in consideration.
Blended Learning | Classrooms | Personalized Learning | Teachers
Victoria Fricke's Video Diary This March, I decided to participate in the Shadow a Student Challenge. The gist of the challenge is simple: enter the world of education through the eyes of a student in hopes of building empathy for students. When I saw the email explaining that the challenge was a month away, I quickly approached my department chair and principal with a proposal in hand stating why I wanted to participate. Lucky me, they said yes!
Classrooms | Personalized Learning | Teachers
Happy Teacher Appreciation Week! Being a teacher isn't easy. The hours are long, the work is challenging, and sometimes the job can feel thankless. But teachers have an amazing impact, and if anybody deserves appreciation for the work they do, it's teachers. At Education Elements, we have the privilege of working with exceptional teachers who strive to personalize learning for every student. Teachers inspire us all year round, but next week is a special opportunity for us to show how we feel. Tuesday, May 3rd is national Teacher Appreciation Day... but we prefer to take our cues from the NEA and the national PTA by celebrating Teacher Appreciation Week!
Classrooms | Innovative Leadership | Personalized Learning | Teachers
This is not the blog post I intended to write. When I heard about the Shadow a Student Challenge I was excited. Last year I was among the many educators that read a teacher's account of what it was like to be a student for a day and felt despair rather than hope, and I'm pretty sure by 3rd period despair was high on the emotion list of that teacher and all of her "classmates" as well. So when this year's Shadow a Student Challenge opportunity came along I went for it: I downloaded the packets, set up the day and got ready to see what it felt like to be a student again.
Curriculum Strategy & Adoption | Personalized Learning | Teachers
If you went to ISTE this year you are probably not reading this blog right now, as you are still there or, having already left, are now in active recovery and trying to shield yourself from all external stimuli. ISTE is, in a word, overwhelming. With over 14,000 educators, what seemed like as many industry experts and vendors (don't worry, it wasn't actually that many!) and more panels, workshops and speakers than we could possibly count, there is an incredible amount to take in. And also an incredible number of things people might take away. And since my 21 hours there only included around 5 sleeping I thought I'd share just a few observations.