Communication | Teachers | Virtual Learning
I moved a lot with my multi-cultural family as a kid. If you know me, you know this because I talk about it often. And this experience significantly impacted the way I view the world: I know what it means to be both a guest and a host, to speak the regional tongue fluently and not at all. If you've had a similar experience, then you know that it shapes you. I have seen my parents (and by extension, myself) be both locals and foreigners all in one day. These experiences have given me the gift of empathy.
School boards across the country are experiencing marathon meetings as they listen to hours and hours of public comment, review guidance from local health officials, and review plans for what it will look like to bring students back to buildings and on what timeline. Some districts have already returned to in-person learning, only to transition back to distance learning when there is an unfortunate increase in COVID-19 transmission rates.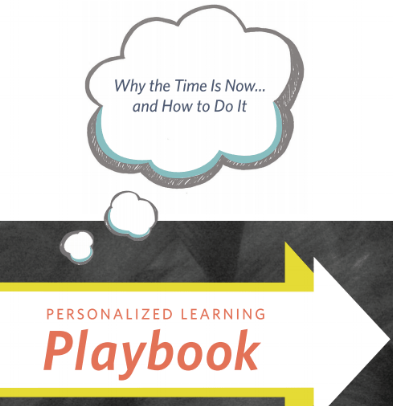 Interested in Personalized Learning But Don't Know Where to Start?
Subscribe to the blog to get your free copy of our Personalized Learning Playbook. A Playbook that will help you make the case for personalized learning, and reflect on the important elements to take in consideration.
School Leadership | Teachers | Virtual Learning
In February, my husband and I bought our first home in Pasadena, Maryland, right on a creek that leads into the Chesapeake Bay. What we've learned since moving in is that a good number of our neighbors are sailing fanatics, which has led to my husband trying to convince me to buy a small sailboat (a 40-50-year-old Sunfish to be exact). My response was that we needed to build up at least a few skills and knowledge about sailing before making a purchase because the few classes I had taken in the past on a small lake were not going to cut it in the Chesapeake Bay.
Communication | Equity | Teachers | Virtual Learning
As school returns, we know this year presents unique challenges and changes to both educators and students. With such change, it may be especially difficult to communicate with students. While your intentions may be good, sometimes the impact of what we say can have unintended consequences. Consider some of these alternatives to have the impact you wish to have to start the year on a strong note.
Classrooms | Social and Emotional Learning | Teachers | Virtual Learning
In an effort to reconnect with students to truly understand their experience with virtual learning and what they will need from their teachers going forward in an educational landscape irrevocably impacted by this year's events, we decided to embark upon a two-week long empathy interview tour with students themselves. We searched high and low - from reaching out to former students through email, connecting with former colleagues still in the classroom, to scouring Instagram and LinkedIn accounts. Not only did this allow for a mind-blowing retrospective of my twenty years in the classroom - what the students shared in an honest, open platform enlightened us to their relationship with school and opened our eyes to how kids are actually interfacing with the technology that has functioned, and will likely continue to function, as a central vehicle for instruction.
Classrooms | Equity | Teachers
After I wrote the first blog in this series, I received a call from a close family member wanting to talk about what I had written. Their initial reaction was offense and confusion-- why did I think all teachers were "white supremacists"? It caught me off guard because I hadn't written that--what I did write was that the American education system is built on a foundation of white supremacy, and we as teachers should work to dismantle that system. Through this conversation, it was reinforced that there are severe misconceptions around language, especially language we use when discussing race and racism. I'm hoping we can align on language here and question the reasons we feel defensive when certain words are used in relation to us, our jobs, and the role we play in upholding systems that oppress BIPOC (Black, Indigenous, People of Color).