Data | District Leadership | School Leadership | Teachers
As a new mom, I cared deeply about two things: my baby's well-being and my sleep. I could go without showering or hot meals, but I was NOT well equipped to deal with the lack of sleep. And I was fairly lucky - my son slept about as normally as you can expect a newborn to sleep. However, any disruption in that pattern, and I immediately scrambled: "He didn't sleep last night. I MUST try these five new things to get him back on track." Sometimes they worked, and sometimes the shift in routine actually made things worse. My hyper-focus on the short run cues meant that I was super reactive to one piece of information but failed to take a look at the big picture. Conversely, there were times I didn't have the energy or brainpower to try new things – I ignored the information my son was giving me because I simply didn't know how to use the data or what to do.
District Leadership | Organizational Leadership & Change Management | Strategic Planning | Teachers
When I was studying research methods as part of my doctoral degree, the running joke among our professors was that they would answer every question with "It depends." My favorite professor would answer an either/or question with "Yes." Should I use a survey to answer these research questions? Or would interviews be better? "Yes." So when school district leaders ask me if their data should drive their strategy, or if they should define their strategy (goals, priorities, actions) and then make decisions about data based on their strategy, my favorite answer is "Yes." Because honestly, it's both. Here's what I mean.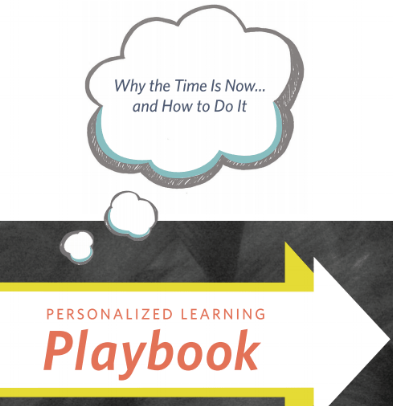 Interested in Personalized Learning But Don't Know Where to Start?
Subscribe to the blog to get your free copy of our Personalized Learning Playbook. A Playbook that will help you make the case for personalized learning, and reflect on the important elements to take in consideration.
Communication | Teachers | Virtual Learning
I moved a lot with my multi-cultural family as a kid. If you know me, you know this because I talk about it often. And this experience significantly impacted the way I view the world: I know what it means to be both a guest and a host, to speak the regional tongue fluently and not at all. If you've had a similar experience, then you know that it shapes you. I have seen my parents (and by extension, myself) be both locals and foreigners all in one day. These experiences have given me the gift of empathy.
School boards across the country are experiencing marathon meetings as they listen to hours and hours of public comment, review guidance from local health officials, and review plans for what it will look like to bring students back to buildings and on what timeline. Some districts have already returned to in-person learning, only to transition back to distance learning when there is an unfortunate increase in COVID-19 transmission rates.
School Leadership | Teachers | Virtual Learning
In February, my husband and I bought our first home in Pasadena, Maryland, right on a creek that leads into the Chesapeake Bay. What we've learned since moving in is that a good number of our neighbors are sailing fanatics, which has led to my husband trying to convince me to buy a small sailboat (a 40-50-year-old Sunfish to be exact). My response was that we needed to build up at least a few skills and knowledge about sailing before making a purchase because the few classes I had taken in the past on a small lake were not going to cut it in the Chesapeake Bay.
Communication | Equity | Teachers | Virtual Learning
As school returns, we know this year presents unique challenges and changes to both educators and students. With such change, it may be especially difficult to communicate with students. While your intentions may be good, sometimes the impact of what we say can have unintended consequences. Consider some of these alternatives to have the impact you wish to have to start the year on a strong note.