Classrooms | Equity | Teachers
In the aftermath of the killing of George Floyd and Breonna Taylor by the police, demonstrations have taken place across all 50 states and several US Territories, including Puerto Rico, Guam and the Northern Mariana Islands. Floyd and Taylor's names are added to the painfully long and growing list of BIPOC who have paid the highest price for America's inaction on police brutality.
Remote Work | Teacher Retention | Teachers
The worldwide response to COVID-19 is creating unforeseen challenges and virtual changes for every aspect of our education system. Long-standing pillars such as curriculum and instruction, operations, and accountability, among others, are all being tested under the weight of the pandemic response.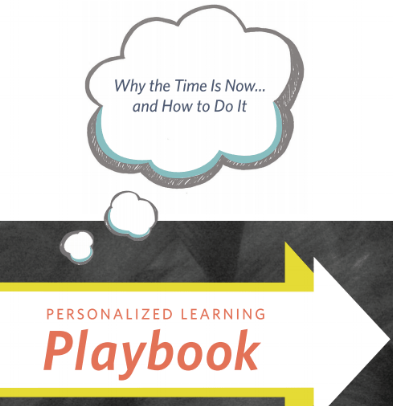 Interested in Personalized Learning But Don't Know Where to Start?
Subscribe to the blog to get your free copy of our Personalized Learning Playbook. A Playbook that will help you make the case for personalized learning, and reflect on the important elements to take in consideration.
Remote Work | Teachers | Virtual Learning
In a single month in 2020, the unthinkable happened. Students in all 50 United States were impacted by school closures. Districts pivoted to short-term responses and initial guidelines for at-home learning. Now, a month after the coronavirus pandemic effectively halted traditional education for more than 50 million students, most districts have implemented or are in the process of implementing virtual learning plans and teachers across the country are finding creative ways to continue instruction through a screen.
Personalized Learning | Teachers
Since 2003, Discovery's show Mythbusters has been a smash hit. Though Adam & Jamie stopped hosting in 2016, the reruns and spin-offs continue. Why? Because rumors, myths, and curiosity are a part of what it means to be human. Finding answers to questions we've wondered about helps us process and move on with new knowledge. Sometimes the myths they would bust were fun and quirky – like, is there truth behind the 5-second rule for food? Or can you really shoot a scuba tank and it'll explode? Spoiler alert – NO to both. But sometimes there are myths that aren't fun and quirky, and don't end up on TV. Some myths have depth and need to be addressed in order for progress to be made. This is true for advancing the work of personalized learning.
Personalized Learning | Teachers
In his book Striving for Equity: District Leadership for Narrowing Opportunity and Achievement Gaps, co-author and former Arlington County Public Schools Superintendent Robert Smith provides the following explanation of educational equity: "You don't have equity in conditions in which all students are receiving the same amount of support, ... You are getting equity if you have a situation in which every student is getting the amount of support to be successful."
Classrooms | Competency-Based Education | Curriculum Strategy & Adoption | Personalized Learning | Teachers
In some ways, creating a successful personalized learning classroom is similar to winning a basketball game. To give us direction, my high school basketball coach consistently focused on three key areas, which he called the Big Three: