District Leadership | School Districts | Teacher Retention | Teachers
We all know that teachers should feel appreciated every day. As a former high school science teacher, I was filled up by the positive notes from students, small gifts, and verbal affirmations received during teacher appreciation week. Recognition is an important way for teachers to feel appreciated; we believe that in our four essential elements of teacher belonging (Agency, Development, Equity, and Wellness), appreciation is relevant to all categories, especially Development and Wellness.
School Leadership | Teacher Retention | Teachers | Teams & Culture
If you've ever watched a superhero movie, you've probably wondered which superpower you would like to embody. Super strength or super flexibility? Invisibility or the power to fly? It may surprise you to learn that superheroes live among us and go about their lives, often unnoticed. If you look closely, however, you may spot them shopping at the grocery store, taking their pets for a stroll in the park, or, most commonly, shopping for treasures in the $1 bins at Target.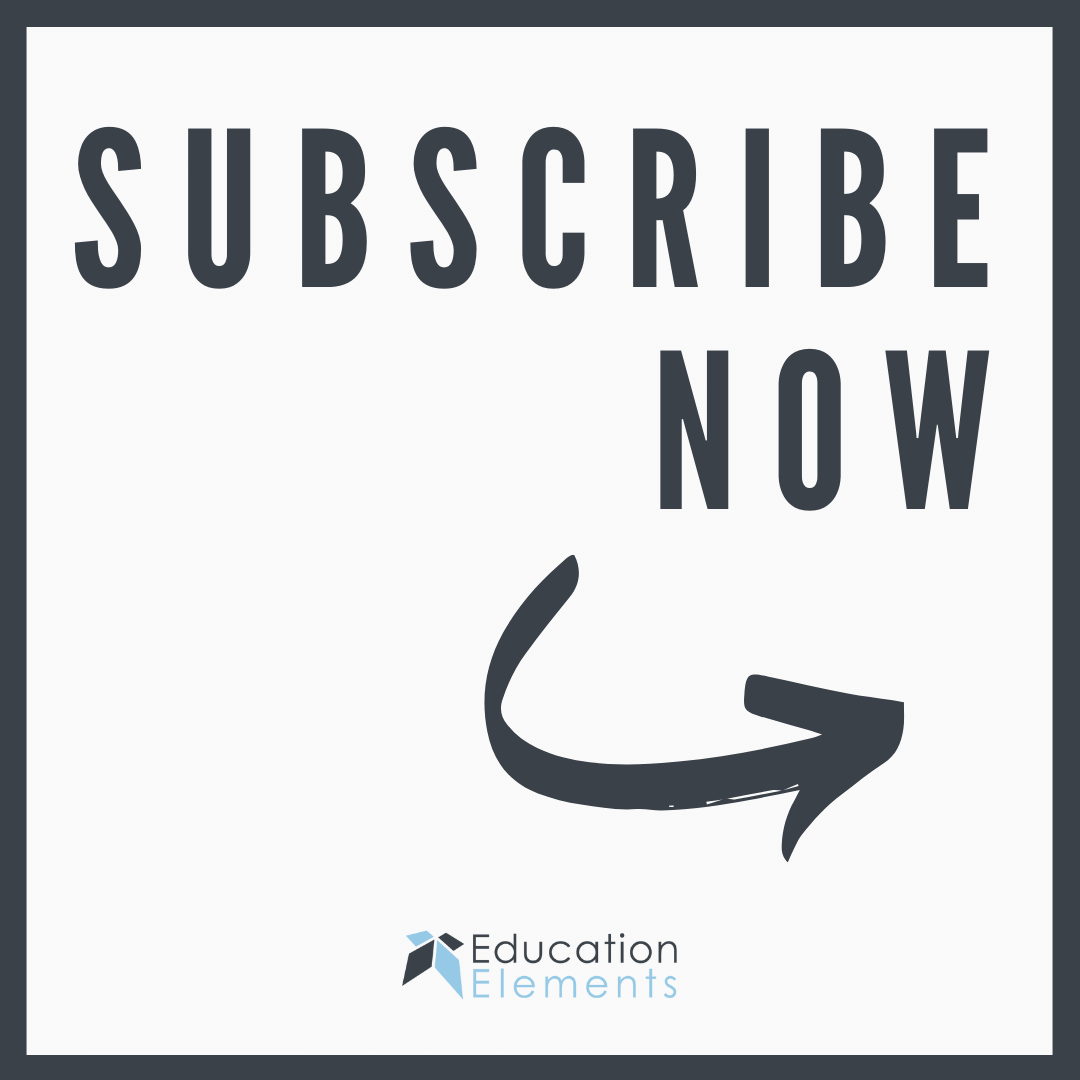 Interested in the latest news and updates.
Get free weekly tips and advice designed for leaders like you.
School Leadership | Teacher Retention | Teachers
Next week is Teacher Appreciation Week. Although we at Education Elements believe that teachers should be celebrated on any day that ends in a "y", we also are excited to join in the Nationwide celebrations next week. As a former teacher, a little "thank you" went a long way, a gifted morning coffee fueled me to empower my students through testing season, and a card highlighting my impact reminded me of my "why."
Instructional Coaching | Personalized Learning | Teachers
I am a recovering perfectionist. As a kid, I always colored within the lines of my coloring book; not because I wanted to follow the rules, but because I enjoyed precision. As a teacher, I bought a laser level tool so that my posters would all be hung at the exact same height. Perfectionism can bring a sense of pride, especially when applied to a tangible outcome. I admired my coloring book pages in the same way I did my classroom walls.
Blended Learning | Organizational Leadership & Change Management | Teachers
"When you drive up to John F Kennedy High School in Cleveland, OH, you are immediately taken by the sheer scale of the building. Set against a backdrop of single-family historic homes, JFK is an imposing and beautiful modern structure. The vision of the school was simple: to combine the staff from 3 previous high schools, including the "old" JFK, to create the New JFK. Inside, the hallways are wide and bright, natural light streaming in from every which way. It is a dynamic and inviting space, with collaborative spaces carved out of the hallways outside classrooms and across balcony walkways from the second floor.The classrooms themselves are spacious, with state-of-the-art tech, and an opportunity at every corner to support new and innovative instructional strategies, like blended learning.
District Leadership | Teacher Retention | Teachers
This past December, I found myself at home watching Dick Clark's New Years Rockin' Eve on ABC. Across the variety of hosts, musical performances, and crowd interviews - one theme emerged through the night: everyone is hoping that 2022 will be better than 2021. 2021 will no doubt be remembered as a challenging year, not uniquely, but especially in the field of education. Year two of the pandemic caused countless school closings, brought social and political unrest to school board meetings, and further stressed an already fragile educator workforce. Adding to an educator labor shortage that started with the Great Recession in 2007, we witnessed a net loss of more than half a million education jobs this past year.