Data | District Leadership | School Leadership | Strategic Planning
I'm writing this blog during a 17-hour road trip that was supposed to be a 2-hour flight. My husband and I wanted to take our two boys skiing for spring break and have spent the last several months meticulously planning the perfect trip. I booked all of the fun activities, and he dusted off our equipment and bargain shopped for winter clothing. We found the perfect, non-stop flight that would minimize the frustrations of traveling with two young kids. And then mother nature brought the 4th largest snowstorm on record to Denver, Colorado. Thousands of flights were canceled, including ours. Lucky for us, my husband's superpower is that he can quickly pivot to accommodate change. Without hesitation, he loaded our already packed suitcases into the car, strapped the skis to the roof, and here we are, well on our way to the vacation we hoped for.
District Leadership | School Leadership | Teams & Culture
Leading change, whether systemic or individual, requires strong habits. Last month I had the opportunity to chat with Greg Carlson, Founder of Leading Well, about how to create purposeful habits, and how strong habits can help one move from reactive and ad-hoc motions to strategic and lasting practices. From our conversation came three essential practices which together create a framework for lasting change – whether working to improve the physical and mental wellness of a single educator, or to create a thriving culture in your school system. At Education Elements and Leading Well, we believe that through alignment to purpose, consistency, and continuous improvement we can continually strive to realize our goals. What follows is a synopsis of our reflections on leading change through purposeful habits.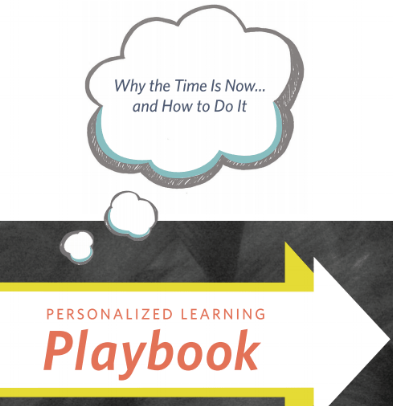 Interested in Personalized Learning But Don't Know Where to Start?
Subscribe to the blog to get your free copy of our Personalized Learning Playbook. A Playbook that will help you make the case for personalized learning, and reflect on the important elements to take in consideration.
School Leadership | Teachers | Virtual Learning
For most of us, summer school was a punishment for not passing a class. Sure, plenty of teachers (including myself) framed it as a second opportunity or a chance for more individual support. But at the end of the day, the hours spent in summer school are hours not spent working, looking after siblings, or just socializing. Especially in secondary grades, the primary – if not exclusive – purpose of summer school is credit recovery. Amidst increasing calls not to fail students during a pandemic, an opportunity arises: what could the purpose of summer school be if it wasn't about credit recovery? This question becomes even more salient as educators consider how to address the time students have lost with teachers and classmates because of COVID closures and challenges with distance learning.
Competency-Based Education | School Leadership
Time is weird right now. Hours can feel like months, weeks can feel like days, and a year into a global pandemic feels both like an eon and a few seconds at the same time. Regardless of how we perceive time or how much time has actually elapsed since school days shifted from 3D to 2D learning, we know that our students have coped with this complex time in a myriad of ways. Some have thrived, others have been barely keeping it together. Still others we might have lost touch with altogether. And that variety and variability of student experiences since March 2020 make it challenging to imagine how to teach when the next normal begins. The question we must ask ourselves becomes: when we open our school doors to all students again, will we revert back to standard operating procedures? Or will we take this seismic shakeup in the status quo to shift our practice to something more responsive, more equitable, and more student-centered? Let's opt for the latter.
District Leadership | School Leadership | Strategic Planning
What's the first word that pops into your head when you hear "strategic planning"? What word did you think of? Common responses we hear are boring, painful, old-school, far-off, or even just a simple, "ugh."
Knowledge is Power! Measure what Matters! If our cliches are an indicator, we all know that data collection, review, analysis, and understanding is important. We all hear of data-driven decisions, and the importance of data in education and educational systems, but we are often challenged to incorporate data review and the next steps into our everyday lives. As we've been exploring the Essential Elements of a Data Culture, we've been considering how an organizational culture can shift from a culture in which data is in the periphery, pulled to the center for high stakes discussions and decisions, to one in which data is an integral part of every day, informing the small moves that reinforce the vision, clarify decisions, and advance progress. This is where our love of habits comes in…