District Leadership | Remote Work | School Leadership
Schools were asked to transition everything they would normally do within their school walls to a virtual environment overnight. District and school teams are continuing to find ways to provide meals to students, adjust all meetings to virtual, expedite the distribution of devices and wifi, update as many curriculum resources as possible, and do all of this while trying to keep it together at home. We are starting to see more people get settled into working remotely and also try to navigate ways to still build team culture and keep spirits high.
Communication | District Leadership | Teams & Culture
One of the major issues that schools face is engaging with parents, community, and stakeholders. It is not about educational changes and innovative initiatives, but about the everyday work such as field trips, after-school programs, counseling, volunteering opportunities, sports events, snow days, drop-off and pick-up, fundraisers, and more. Education is an ever-changing and ever-evolving landscape, and communications is no different. The ways in which we communicate have evolved, and many new ways to communicate effectively have emerged and improved over time. The way we access information today is very different from the way we used to just a few years ago: we read our morning news from our smartphones, we look up restaurant menus online, we keep up with our friends through Facebook Live and Instagram Stories, and we seek customer support from companies on Twitter.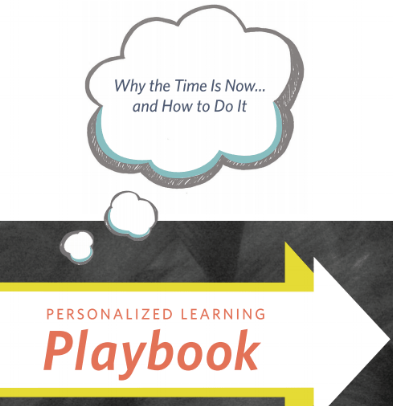 Interested in Personalized Learning But Don't Know Where to Start?
Subscribe to the blog to get your free copy of our Personalized Learning Playbook. A Playbook that will help you make the case for personalized learning, and reflect on the important elements to take in consideration.
Communication | District Leadership
Stories are all around us. Researchers found that personal stories and gossip make up 65% of our conversation. Some stories are as small as 6 words or 280 characters, and others are the length of a book or a movie. Your best stories are told in multiple lengths and forms.
Communication | District Leadership
It is important for schools and districts to remember that in our ever-evolving world, they now need to compete for students, administrative and teaching talents, and community perception. Like other competitive organizations, schools need to set themselves apart from other schools in the country.