District Leadership | Strategic Planning
One of our favorite expressions is that the only constant thing in life is change, which today's global crisis affirms for us each day. For some of us, we don't know beyond the next two weeks whether schools will be open or not. We don't know what classes will look like in the fall (maybe virtual? maybe an A day/B day schedule to reduce the number of kids in the building at one time?). We may not know if all of our students are safe and accounted for, let alone if they have access to a device and broadband connection.
Crisis Management | District Leadership | Strategic Planning
When I was younger, my mother and I would sit for hours playing the game Mastermind. It's a game of logic, where one person sets a code using a pattern of six colors, and the other tries to guess the code. According to Wikipedia, there are over 1296 patterns that can be made - and the person guessing only has 12 tries to crack it.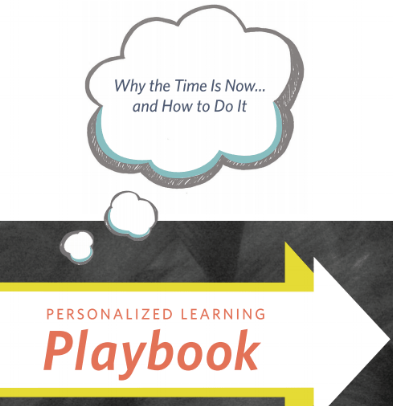 Interested in Personalized Learning But Don't Know Where to Start?
Subscribe to the blog to get your free copy of our Personalized Learning Playbook. A Playbook that will help you make the case for personalized learning, and reflect on the important elements to take in consideration.
Crisis Management | District Leadership
Every summer, I look forward to seeing the Little League World Series prominently displayed on ESPN. Over the past few years, we could see more and more of the journey teams would go through as they play their way to their final destination in Williamsburg, Pennsylvania. There is something about the freshly cut grass, the metal bleachers filled with people from all over the world. Who can forget the left-field seating area as it hosts lawn chairs full of onlookers or cardboard box sleds of happily muddied kids depending on the weather? All of this creates the ultimate nostalgic moment of America's pastime. The drama, cheers, and occasional tears were always welcomed in my house as one team was eventually crowned champion, year after year with certainty.
District Leadership | Organizational Leadership & Change Management
The best way to find out if you can trust someone is to trust them. - Hemingway February 10th was my first day as Managing Partner at Education Elements. On March 11th, 30 days into my new job, I was on the phone with our CEO making critical decisions about our response to the exploding Coronavirus crisis.
District Leadership | Organizational Leadership & Change Management | Strategic Planning
Last summer, I decided to hit the road for a year as a "digital nomad," giving up my apartment in Brooklyn, consigning my clothes, and storing a few treasured items in the basement of my childhood home. I took this leap because I wanted to be more nimble to visit our district partners, attend education events and conferences, and celebrate Simchas (the hebrew word for a Joyous Occasion, and the root word for my name Simma) with friends and family all over the country. This all came to a halt mid-March.
District Leadership | Organizational Leadership & Change Management
There is a strange contrast between moments during this time. I wake up with the sun, hearing the birds chirping and families playing with their young children outside. Then, during my near-daily walk around my neighborhood, I offer a timid hello to those I pass. Our eyes meet, and I see the corner of their eyes turn up while the rest of their face is obscured by a mask. We both move in our opposite directions down the sidewalks, and life carries on - and so does the work at Education Elements.