Innovative Leadership | Personalized Learning
I lost 50 lbs in one year following this diet plan, utilizing this personalized learning framework I developed. It works for diets, but it also works for learning. I didn't know where to start with my diet. I'd never done one before. So I spent a lot of time reading everything I could about diets. I soon realized that there was too much information and there were no silver bullets. There were a lot of products that disguised themselves as silver bullets. Does this sound familiar for education?
Innovative Leadership | Personalized Learning | School Districts
My predictions over the last few years have come true. It has been demonstrated that any classroom can implement blended learning and, when done well, get superior results. Personalized learning is now part of an increasing number of district and school strategic plans. Organizations like XQ Super School Project and the newly formed Chan Zuckerberg Initiative are continuing to push everyone's interest in personalized learning.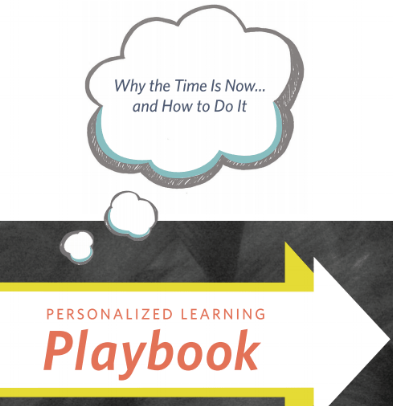 Interested in Personalized Learning But Don't Know Where to Start?
Subscribe to the blog to get your free copy of our Personalized Learning Playbook. A Playbook that will help you make the case for personalized learning, and reflect on the important elements to take in consideration.
Innovative Leadership | Personalized Learning | School Districts
No gymnasiums, no cafeterias and no administrators. That's school policy at AltSchools, a chain of private, for-profit schools backed by the likes of Andreessen Horowitz and Mark Zuckerberg. At the location I visited, the school schedule was written on a white board and could be changed in real time. Students flowed between grade levels and classes based upon what they wanted and needed from teachers.
Innovative Leadership | Personalized Learning | School Districts
LELA fellows met with Richard Culatta at the US Department of Education in Washington DC Last week on October 14, the first cohort of the Lexington Education Leadership Awards (LELA Fellowship) met in Washington D.C for a final celebration and showcase. Each of the ten superintendents and assistant superintendents had to give a pitch on their vision for personalized learning in their district, visited a school, met with the US Department of Education, and spent time learning from us and each other. It was a day of sharing strategies from across the country, building lasting relationships, and developing next steps to realize the vision.
2015 will be a critical year for k-12 education. We have the opportunity to lean forward and continue to make progress with personalized learning for every child. 2014 Wishes - Some Were Granted As I was preparing to write this post, I reflected on some of my previous New Year's predictions and observations. In 2013, I wrote a post, with five wishes and looking back it is interesting to see how many came true: Allow schools to try new models without too much criticism or scrutiny while they try to figure this (personalized learning) out. Looking back at 2014: Over the past two years, a lot of models were tried. Our team at Education Elements helped districts with hundreds of school models and thirteen of the Next Generation Learning Challenge Grant winners are ones we've supported. As important as new models are, we also saw "old" models work and as Michael Horn predicted in 2013, the station rotation model is solid and expanding. I also backed up the station rotation model in this post in EdSurge.