I have led several companies but the workplace and teams today are uniquely more interconnected than they were in past organizations. So three years ago I decided I needed a new approach to how I organized our team and approach at Education Elements, the education consulting company I founded in 2010.
Classrooms | Competency-Based Education | Leaders | Personalized Learning | School Districts
I've mentioned to a few people that I'm having my education mid-life crisis. After almost 20 years in education, I've seen various initiatives, software solutions, and programs come and go. Hundreds of millions are spent each year trying to move the needle, yet we continue to get similar results. It isn't without the sweat, blood, and tears of all the educators in the country that work so hard.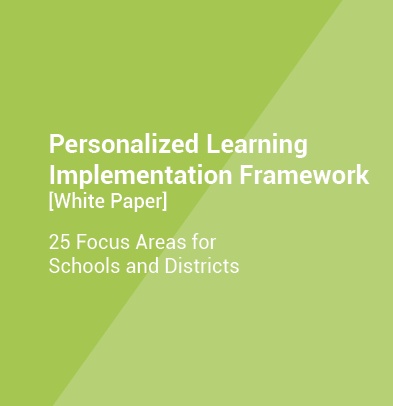 Considering Personalized Learning But Don't Know Where to Start?
Subscribe to the blog to get this resource to find out the essential areas to effectively launch, support and sustain personalized learning.
Leaders | Personalized Learning | School Districts
As I was thinking about big mindset shifts, these advertisements caught my eye. The first one says "more scientists and educators smoke Kent". The point here is that educated and smart people smoke this brand. The other advertisement says that there is "scientific evidence" that people who smoke Chesterfields saw "no adverse effects on the nose, throat and sinuses". Yes, scientific evidence that this brand is safe.
Leaders | Personalized Learning
I recently attended Carolina Blends, an event which brings together educators from the region to tour schools and learn from each other. After touring three schools with about 50 educators, I came to believe that before you go on a school tour, you need the "PL Mindset". On the tours, I noticed a difference in the educators who already had a the PL Mindset. They understood that we were seeing one short snapshot of a classroom with the good, the bad and the ugly. They asked questions which helped them understand what happens in the classroom week after week. They asked how decisions about what happens in the classroom are made. They asked about how the school was different than before, and what changes they made year-over-year.
Leaders | Personalized Learning
I lost 50 lbs in one year following this diet plan, utilizing this personalized learning framework I developed. It works for diets, but it also works for learning. I didn't know where to start with my diet. I'd never done one before. So I spent a lot of time reading everything I could about diets. I soon realized that there was too much information and there were no silver bullets. There were a lot of products that disguised themselves as silver bullets. Does this sound familiar for education?
Leaders | Personalized Learning | School Districts
My predictions over the last few years have come true. It has been demonstrated that any classroom can implement blended learning and, when done well, get superior results. Personalized learning is now part of an increasing number of district and school strategic plans. Organizations like XQ Super School Project and the newly formed Chan Zuckerberg Initiative are continuing to push everyone's interest in personalized learning.