Crisis Management | District Leadership
Every summer, I look forward to seeing the Little League World Series prominently displayed on ESPN. Over the past few years, we could see more and more of the journey teams would go through as they play their way to their final destination in Williamsburg, Pennsylvania. There is something about the freshly cut grass, the metal bleachers filled with people from all over the world. Who can forget the left-field seating area as it hosts lawn chairs full of onlookers or cardboard box sleds of happily muddied kids depending on the weather? All of this creates the ultimate nostalgic moment of America's pastime. The drama, cheers, and occasional tears were always welcomed in my house as one team was eventually crowned champion, year after year with certainty.
Crisis Management | District Leadership
As of last weekend, President Trump has extended the national shutdown in the U.S. for a month and warned that the worst of the Coronavirus pandemic is yet to come.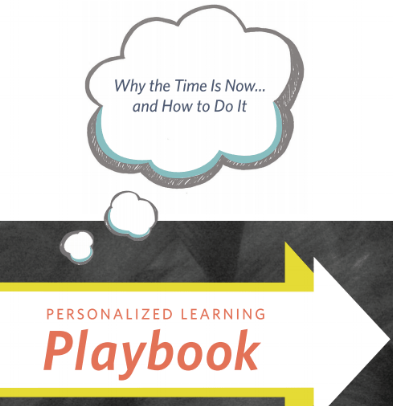 Interested in Personalized Learning But Don't Know Where to Start?
Subscribe to the blog to get your free copy of our Personalized Learning Playbook. A Playbook that will help you make the case for personalized learning, and reflect on the important elements to take in consideration.
Crisis Management | Innovative Leadership
During this time of uncertainty and rapid change, the students, families, educators, and broader communities that we support and belong to need our strength, encouragement, and bold leadership more than ever. In order to be the calm, responsive, and joyful leaders we need to be to best support our loved ones through this challenging time, it is essential that we prioritize our own wellness so that we have the energy and resilience to bring our best selves to this work.
Crisis Management | Remote Work | Teams & Culture
Schools across the country have closed their doors to protect students, employees, and communities from the spread of COVID-19. While schools may be closed, district and school leaders, teachers and students are doing their best to maintain momentum and learning. This means many people across the country are suddenly remote workers.
Crisis Management | Equity | Virtual Learning
I've written several blog posts and admittedly, this has been one of the harder ones. On the one hand, it's important to share strategies at a time like this. On the other hand, I haven't found a ton of equity strategies to share. I struggled with this dilemma and even considered shelving the post entirely. However, that struggle led to (1) a recognition that this conversation is just as critical as ever to have and (2) some important understandings, including:
Crisis Management | Virtual Learning
Many school districts are closing to keep their communities safe from COVID-19. While we believe safety is the priority, we know that loss of classroom time could further achievement gaps due to paused learning. Since we are an education organization of primarily remote workers, we have a few tips we think you can utilize to maximize your time for those meetings or courses that cannot afford to be paused.