As a first generation college graduate, I recognize daily the impact my investment in a quality academic experience has had on my life. This understanding drove my passion to provide a similar opportunity to as many young people as possible; leading me across the graduation stage, diploma gripped tightly in hand, right back into the classroom. Except this time, it was my classroom. Being on the other side of that teacher table was a role that I did not take lightly, and I engaged in my work each day operating under the belief that any slip ups in classroom management or poorly executed lesson plans would result in the loss of precious moments for my students to learn and grow. I singularly considered my work to be "serious", and very quickly found this disposition to be exhausting. The vision I had upon entering the role, one that many new educators have, was fading fast, and I was fortunate to be on a team that understood this reality and had a support system in place to address it.
Dear K-12 Education Community, With just a few days left working at Education Elements, I am penning my last blog post (my 45th to be exact!) and this one is both an open letter to the education community and a love letter to my team. To be honest, I couldn't choose between the two and decided this could serve as both.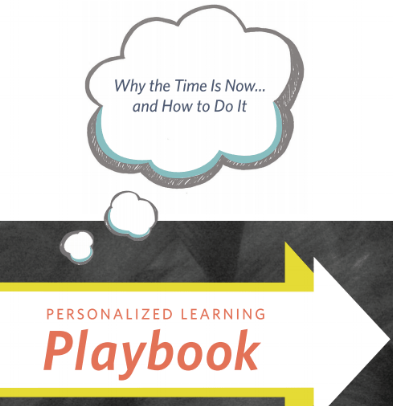 Interested in Personalized Learning But Don't Know Where to Start?
Subscribe to the blog to get your free copy of our Personalized Learning Playbook. A Playbook that will help you make the case for personalized learning, and reflect on the important elements to take in consideration.
Classrooms | Crisis Management | School Districts
As the coronavirus outbreak spreads, more school districts are asking us how they can prepare to continue teaching and learning in case of school closure. This is an important topic to consider as school districts around the world have begun closing their brick and mortar doors and turned to virtual learning. We believe with the right preparation and communication every school has the capacity to meet this challenge. We reached out to technology experts and educators who have been teaching and leading schools in China from the United States to learn more about how they've been facilitating virtual learning over the past month.
I walk in, dragging my feet a bit, set down my coffee, click on the speaker and with the first few notes of "Midnight Train to Georgia," I get energy in my feet. I start to glide around the room as I spread out my Sharpies, hang the large Post-Its, and set out the candy. I know it's going to be a good day.
One of the beautiful things about having a career in education is that you have something in common with everyone. No matter where you go, you will find someone who went to school or has a relative in school, and in many parts of the country, the school district is one of the largest employers in the region. Recently, I sat next to a friendly salesperson from Western New York on a flight that was thrice-delayed. We joked about not turning our phones to airplane mode until we were wheels-up, lest we tempt fate and delay the flight again, then we started chatting about our reasons for traveling.
The team was sitting together after the final workshop for the final wave of schools jovially enjoying the moment with a sense of accomplishment. We did it. Teams and plans are in place and the momentum is palpable. As we focused on the task for the next hour we had set aside for strategic planning, the question surfaced immediately…What now? The flood gates opened and the previous celebratory moment became distant somehow as we stood staring at the warp speed status…warp 8, warp 9. What did we need to maintain a steady-on course at warp 10? We are a rural, Alaskan district the size of West Virginia with an impressive amount of diversity within our realm. Our challenges are significant, but this point in our growth is not unique to us. Our Education Elements partners had seen this before. In the Kenai, we navigate our waters with practiced skill, but we are talking about changing our paradigm…We are now operating under the belief that everyone in our organization deserves their learning and growth to be personalized. Can we personalize professional development for teachers? Is it possible to build leadership opportunities for teachers who don't want to leave the classroom? Can teacher leadership impact the culture of professional growth in schools? Yes! This IS possible!