Crisis Management | District Leadership | Organizational Leadership & Change Management | School Leadership | Teams & Culture
We have been reading, discussing, and reflecting quite a bit on the topic of leadership recently, and one of the products of this deep dive is a video series all about what leaders have learned this year. In his interview, Dr. Patrick Ward from Mayfield City Schools in Ohio mused on the fact that school leaders are trained to manage acute crises, but for the past year they have been managing a chronic crisis, with several acute crises emerging as the chronic crisis continued. We've been thinking about the phrase "chronic crisis" and drawing from some inspiring resources to consider the best way to rally your community through it. With the end of the school year in sight, now is the time to re-energize your teams so you can finish strong. To do that, you need to address three interrelated dimensions: Emotions, Mindsets, and Behaviors.
Personalized Learning | School Districts | Schooling Loss | Virtual Learning
This school year made clear the need to redesign our existing systems to ensure that meaningful learning can continue even when our brick and mortar school buildings close. Most schools and districts had only days to prepare to close school buildings and move learning to students' homes. Fast forward 12 months and remote learning has had time to grow from an emergency measure to a format of learning that invites growth and innovation in new ways. So how can you ensure that meaningful learning can happen anywhere?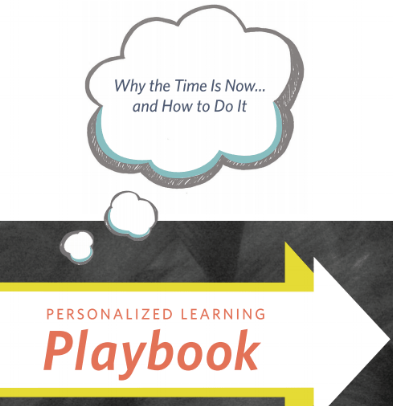 Interested in Personalized Learning But Don't Know Where to Start?
Subscribe to the blog to get your free copy of our Personalized Learning Playbook. A Playbook that will help you make the case for personalized learning, and reflect on the important elements to take in consideration.
District Leadership | School Leadership | Virtual Learning
Our team has spent months discussing the best term to use to describe the challenge education currently faces. We brought it up in team meetings, shared it with district partners, and sought out recent publications on the subject. We came together around five beliefs that helped us choose the term "schooling loss":
Remote Work | School Leadership | Teacher Retention
There are 88 million opportunities in the human genome for trait variations to make us unique, but when it comes to what we seek in the workplace, neuroscience suggests most humans crave the same three things – safety, belonging, and a sense of mattering. This is hardly news; Abraham Maslow wrote about these same needs in his 1943 paper on human motivation, and a quick scan of nearly any company's Glassdoor reviews will highlight these variables. The past year challenged the way nearly every organization approached these needs. Lack of personal connection, the inability to 'disconnect' from work, and whose health and safety are prioritized rank among a laundry list of complaints with today's employee experience. And when it comes to the field of education, the pandemic doubled down on pre-existing conditions within the teacher experience.
Like many this past year, I suffered the effects of deprivation from proximity – that is to say, I miss humans. It was this dearth of face-to-face interaction that led me, quite fortuitously, to reach out to Brittany Barnett, founder and president of the nonprofit organization Girls Embracing Mothers [GEM] to seek out volunteering opportunities. Renowned criminal justice advocate, decorated corporate lawyer, and best-selling author, Brittany is a force of nature. After experiencing the incarceration of her mother, Brittany says, "I found this heightened sense of compassion and empathy in me that I never knew toward a group of people we were often taught to stereotype and ignore – people in prison. Her incarceration impacted me deeply." She was inspired to start the GEM program as a means of connecting girls with their incarcerated mothers through facilitated monthly visits and ongoing systems of support like character cultivation workshops and events. With the COVID shutdown and cessation of prison visits, Brittany and her team have responded by pivoting to a monthly virtual curriculum where the girls are able to connect with one another, process their experience around maternal incarceration, and gain the tools necessary to lead successful and empowered lives. Much like we at Education Elements help decision-makers in the K-12 sphere reimagine systems of education, Brittany seeks to reimagine systems of justice and, through a multi-pronged approach, to specifically address the following question: "How do we work to really empower girls, especially girls from multi-marginalized communities to embrace their voice, amplify their voice and empower them to soar?"
Data | District Leadership | School Leadership | Strategic Planning
I'm writing this blog during a 17-hour road trip that was supposed to be a 2-hour flight. My husband and I wanted to take our two boys skiing for spring break and have spent the last several months meticulously planning the perfect trip. I booked all of the fun activities, and he dusted off our equipment and bargain shopped for winter clothing. We found the perfect, non-stop flight that would minimize the frustrations of traveling with two young kids. And then mother nature brought the 4th largest snowstorm on record to Denver, Colorado. Thousands of flights were canceled, including ours. Lucky for us, my husband's superpower is that he can quickly pivot to accommodate change. Without hesitation, he loaded our already packed suitcases into the car, strapped the skis to the roof, and here we are, well on our way to the vacation we hoped for.