Learning is most powerful when students feel valued, honored, and empowered. The teachers who leave the greatest lasting impact on their students are the ones who see them for who they are, often before the students even see this themselves. These teachers uplift their students by developing their interests, celebrating their uniqueness, and challenging their assumptions about the world and themselves.
Much of the initial planning around remote learning was based on the assumption that these were emergency measures; actions that would support students and teachers for a month or so. As of April 14th, twenty-one states have closed school for the remainder of the academic year. District and school leaders are shifting their focus towards longer-term solutions that make remote learning as meaningful as possible. Often, discussions about remote learning can be captured in three trends: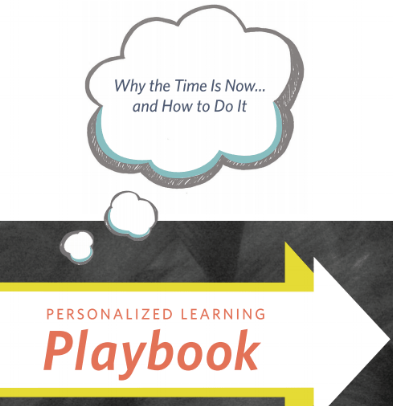 Interested in Personalized Learning But Don't Know Where to Start?
Subscribe to the blog to get your free copy of our Personalized Learning Playbook. A Playbook that will help you make the case for personalized learning, and reflect on the important elements to take in consideration.
Crisis Management | Equity | Virtual Learning
I've written several blog posts and admittedly, this has been one of the harder ones. On the one hand, it's important to share strategies at a time like this. On the other hand, I haven't found a ton of equity strategies to share. I struggled with this dilemma and even considered shelving the post entirely. However, that struggle led to (1) a recognition that this conversation is just as critical as ever to have and (2) some important understandings, including:
Crisis Management | Virtual Learning
As the COVID-19 coronavirus outbreak spreads, more school districts have been asking us about virtual learning. This is an important topic to consider as schools have begun closing their brick and mortar doors and turned to virtual learning. This is the second in a series of articles related to virtual learning that we will publish in the upcoming weeks.
Classrooms | Crisis Management | School Districts
As the coronavirus outbreak spreads, more school districts are asking us how they can prepare to continue teaching and learning in case of school closure. This is an important topic to consider as school districts around the world have begun closing their brick and mortar doors and turned to virtual learning. We believe with the right preparation and communication every school has the capacity to meet this challenge. We reached out to technology experts and educators who have been teaching and leading schools in China from the United States to learn more about how they've been facilitating virtual learning over the past month.
Classrooms | Equity | Personalized Learning
I had a middle school science teacher once tell me she was surprised that I did well on a test because she assumed I was bad at science. She pointed to one of my classmates and said, "Her, I assume she'll do well, but you're just not very good at science." I remember being deeply hurt by that statement but not understanding why it hurt. Years later, I would try and remember that moment when I found myself making assumptions about which students I expected would do well on my tests. Why was I expecting some students to do well but not others? Past academic performance was one part, but I realized I had biases that were also impacting those assumptions.