Blended Learning | CBE | Education Elements | Personalized Learning
When we started the Bring Your Own Thoughts blog our goal was simple: write good stuff to help good people do good things for kids. And so far, it's been working. In 2017, we published blog posts from our team, our districts, and thought leaders from across the country, ranging from examples of personalized learning in real classrooms, to how to think differently about the purpose of curriculum, to how to change the mindset of a district, to why we do what we do (and why we have made some changes to what we do!) and beyond. You can read more about all of the ways we have supported districts this past year in our reflection on 2017 here, and catch up on our best blog posts below. We are continually inspired and encouraged by the leadership and innovation we see from administrators and educators everywhere, and make an ongoing effort to honor and reflect this on the B.Y.O.T. blog. We are grateful for every single piece of content which is created for and shared on the blog, and today, we're sharing the top 10 posts of this year. Let the countdown begin!
Classrooms | Personalized Learning
If Adam Savage and Jamie Hyneman of Mythbusters looked deep into the world of personalized learning, they would quickly note that one of the biggest misconceptions schools and teachers have is that personalization equals technology. I was in high school prior to the advent of Facebook, the iPhone, the Chromebook, and the popularization of blogs (ironic, given the medium of this article), and to this day, my most personalized educational experiences happened as a high school senior. I was a student in an Advanced Placement U.S. Government class, and I would frequently meet my peers and teacher, Mr. Allan, after school at a Starbucks.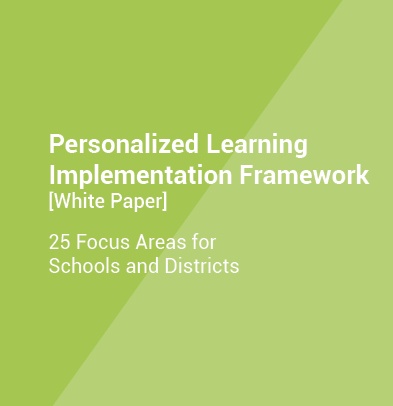 Considering Personalized Learning But Don't Know Where to Start?
Subscribe to the blog to get this resource to find out the essential areas to effectively launch, support and sustain personalized learning.
Classrooms | Personalized Learning
School was never hard for me, it just wasn't engaging enough for us millennials. It felt prehistoric and bland, so I often doodled and wrote poetry. I was an average student until sports became my incentive to achieve academically. This wasn't due to lack of knowledge, but moreso a lack of interest. However, things changed once I got to college. College was the first time I was in charge of my educational path. It was a time I felt connected to school and empowered as a learner.
Leaders | Personalized Learning
One of the worst implementation mistakes school leaders make when they buy devices for their classrooms is allowing even one teacher to feel obsolete. Computers do not substitute for good teachers.
Leaders | Personalized Learning
It is believed that if you build something, people will come to use it. This is exactly what has transpired with the creation of cross district collaboration for professional development and learning, a venture developed by the Dundee Central School District.
Personalized Learning | core four
This scenario is all too familiar. Children spend a day at school and then have nothing to report. How is this possible? You can encourage parents to avoid this by asking questions connected to personalized learning. Remind them that in their child's classroom, teachers and students are working together to include four elements of personalized learning. Share these tips to get the conversation started.