Why Pursue Personalized Learning? In October 2017, AdvancEd conducted our five-year district accreditation review. At the conclusion of the review process, we received a couple of recommendations that were spot on and aligned with our district comprehensive needs assessment's (CNA) overarching needs. Two specific recommendations the review team provided really hit home. First, we needed to strengthen and monitor our professional learning communities in an effort to evaluate, interpret and utilize data for personalized learning and differentiated instruction to increase learning and growth. Secondly, we had to identify and implement professional development strategies that focus on the utilization of digital resources as an integral component of content delivery. With the AdvancED Review Team's recommendations validating our district and school improvement needs and the focus on student use of technology in classrooms, we believed personalized learning would be an effective improvement strategy to pursue.
EE Summit | Personalized Learning
During the Education Elements Personalized Learning Summit 2019, one of our keynote speakers, Principal Baruti Kafele, discussed the achievement gap, the attitude gap, and the role all educators play in addressing both. I was familiar with the achievement gap, but I was unfamiliar with the attitude gap. Principal Kafele defines it as, "the gap between those students who have the will to strive for excellence, and those who don't." We all know that it's nearly impossible to change the will of our students, I had plenty of teachers try and fail when I was a student. But the notion that our students need to develop socially and emotionally in order to reach their full potential resonated with me. And not just in the context of when we have them in our buildings – ideally, we want our students to take the academic and non-academic lessons they learn while with us, and apply them to life and the outside world. As we prepare students for their futures, it's imperative that we prioritize their social-emotional development. We can equip them with a lens to view the diversity the world has to offer as a way to build bridges to solve the problems we couldn't. At Education Elements, we believe that Student Reflection & Ownership provides a framework for supporting the social-emotional development of students and ultimately, creates an environment that empowers them to become happy, successful, agents of change.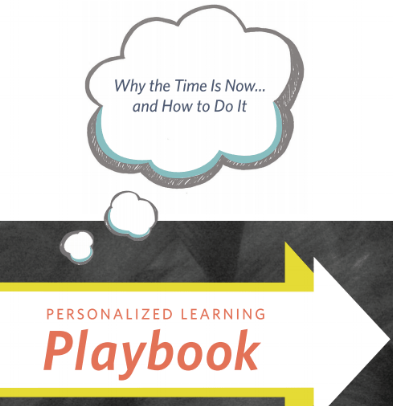 Interested in Personalized Learning But Don't Know Where to Start?
Subscribe to the blog to get your free copy of our Personalized Learning Playbook. A Playbook that will help you make the case for personalized learning, and reflect on the important elements to take in consideration.
Classrooms | Innovative Leadership | Personalized Learning | School Districts
This summer I had the pleasure of working alongside my Education Elements colleagues to reflect on the incredible work our partner districts have accomplished in the past year. We had the opportunity to interview four districts, survey over 100 district leaders, and analyze thousands of data points. We also got to reflect on our own practices to see how we can improve.
Classrooms | Equity | Personalized Learning
I had a middle school science teacher once tell me she was surprised that I did well on a test because she assumed I was bad at science. She pointed to one of my classmates and said, "Her, I assume she'll do well, but you're just not very good at science." I remember being deeply hurt by that statement but not understanding why it hurt. Years later, I would try and remember that moment when I found myself making assumptions about which students I expected would do well on my tests. Why was I expecting some students to do well but not others? Past academic performance was one part, but I realized I had biases that were also impacting those assumptions.
The back to school season is upon us. While teachers are busy setting up, and students are anxiously awaiting the news of teacher assignments and class schedules and being welcomed into classrooms, Design Principals at Educations Elements are gearing up to support over 140 districts in the 2019-2020 school year with the rollout or continued implementation of Personalized Learning. We are eager to get back into schools and see the innovative ways that teachers are personalizing learning for their new students. Last year we published the First 20 Days of Personalized Learning, an infographic accompanied by a blog post with tips and tricks for implementation week by week within various instructional models. We had many teachers share with us throughout the first twenty days how they used the tool and the impact that it had on instruction and learning all year round.
Classrooms | Personalized Learning
Last year, a group of educators sat down with engineers from a well-known technology company. The first question the educators asked was what the engineers look for in potential candidates. Adaptability was their immediate response. The way these engineers code today is different than how they coded ten years ago and will be different ten years from now. Discrete knowledge isn't important because it will soon be outdated. The ability to learn and grow in an ever-changing world is what defines the very best candidates.