Aside from my family, Drew Brees, and my work in education, I have another great passion - photography. I fell in love with cameras and editing photos when I first set foot in a darkroom in high school. Up until that point, I would look at a picture and judge its impact based on my own personal interest or something of beauty that I saw in the photo. After nearly two decades of refining my skill set in the field of photography, I've learned that the photos that leave the greatest impression on the viewer actually follow very technical photography rules. A talented artist, like a talented teacher, brings much more than technical skills to their craft, but for a teacher just beginning their journey in say, a personalized learning approach to teaching, the technical skills can be instrumental in creating a classroom that leaves an impression on its students. Enter composition.
Classrooms | Personalized Learning
If Adam Savage and Jamie Hyneman of Mythbusters looked deep into the world of personalized learning, they would quickly note that one of the biggest misconceptions schools and teachers have is that personalization equals technology. I was in high school prior to the advent of Facebook, the iPhone, the Chromebook, and the popularization of blogs (ironic, given the medium of this article), and to this day, my most personalized educational experiences happened as a high school senior. I was a student in an Advanced Placement U.S. Government class, and I would frequently meet my peers and teacher, Mr. Allan, after school at a Starbucks.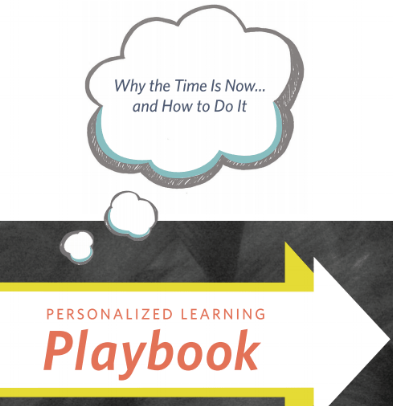 Interested in Personalized Learning But Don't Know Where to Start?
Subscribe to the blog to get your free copy of our Personalized Learning Playbook. A Playbook that will help you make the case for personalized learning, and reflect on the important elements to take in consideration.