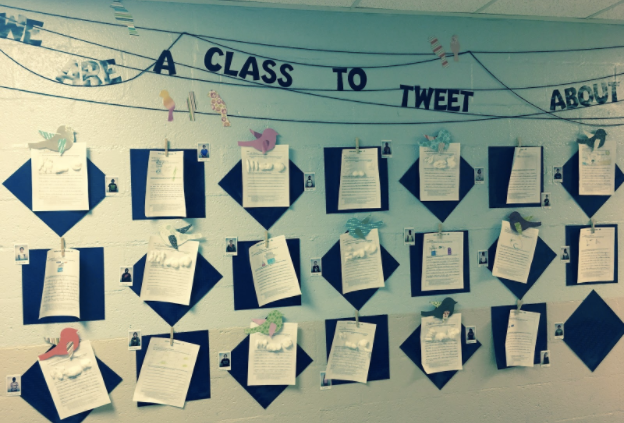 Subscribe
The Personalized Learning Pathway of Horry County Schools
Personalized Learning | School Districts
It was so exciting for me to visit South Carolina for the first time last month. What was most exciting was that I got to join the Ed Elements team at our partner Horry County Schools (HCS), South Carolina's third largest district. HCS has 54 schools, 2,700 teachers and more than 40,000 K-12 students.
HCS is a pioneer of using technology in the classroom. They call their primary tech initiative Personalized Digital Learning (or PDL). They started their work to integrate technology and instruction in 2012, with the main goals of preparing their students to be college and career ready, and to satisfy the profile of the South Carolina Graduate.
HCS PDL VISION:
All students will be college and career ready.
In 2012, the district received technology funding through a penny sales tax and invested in devices and software that made it easier to differentiate instruction. Given that integrated digital content is one of our Core Four Elements of Personalized Learning [related article here], we feel very proud of HCS and all the work they have done as pioneers in the space.
As part of our personalized learning approach at Education Elements, we use The Core Four Elements of Personalized Learning, a set of key elements that we have identified that lead to successful personalized learning classrooms:
Integrated Digital content

Targeted Instruction

Student Reflection and Ownership

Data-Driven Decisions
As you might guess, I didn't go all the way to South Carolina just to say "hi." I went to Horry County Schools with our Design and Implementation team to support classroom Learning Walks during which the Ed Elements team, members of the district team, and school site leadership visited classrooms to look for evidence of the Core Four in action. Learning Walks help us collectively understand in which areas teachers need more support. They also often guide decisions around PD and coaching. Most importantly, Learning Walks give us way to make sure the "inputs" are good so that the "outputs" (like higher student achievement) will be even better. [Click here to learn more about the Learning Walks, or download our Learning Walks Tool here].
During the last three years, we have been conducting learning walks at HCS every year, with a focus each year on one of the Core Four elements. We began with Integrated Digital Content. The next year we focused on Small Group Instruction (or Targeted Instruction), and now are moving to focus on Student Collaboration and Creativity (which falls under Student Reflection and Ownership, the third core element of personalized learning and one of the pillars of college and career readiness.)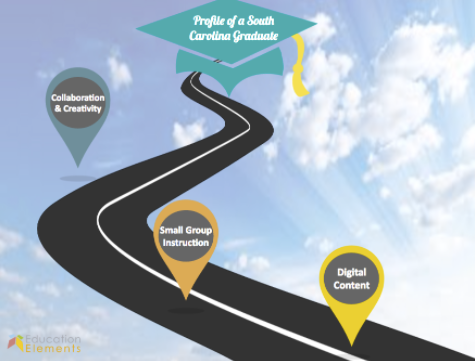 It is important to note that we are not moving away from what we have done before--i.e.,Digital Content and Small Group Instruction-- but are building upon teachers' recently-developed competencies to focus on new domains, like how we can encourage more collaboration and creativity in the classroom.
I normally work in Marketing, so this was my first time going on school visits. I had a blast and saw so many breathtaking classrooms and outstanding learning environments where you can see that the students are really engaged. Walking into rooms I could feel how happy and thriving the students were, and loved watching them collaborate with each other. The students were all working with extremely passionate teachers who were in love with their jobs. It was clear that each teacher took pride in how he or she was contributing to the success of their students while giving them a lot of creative space, voice and choice. I could see collaboration and creativity everywhere.
All of this should not be surprising. After all, HCS is a district that demonstrated remarkable growth on NWEA MAP: in grades 6-8 they grew 144% in reading and 121% in math. That means that, on average, student progress over the course of the school year 44% more than national benchmarks would predict for reading, and more than 21% more for math. [Read more about HCS results at the PL Impact Report 2015-16]
When we started working with HCS, we helped create a roadmap for their PDL rollout. We had a shared goal of clearly outlining a instructional progression that supported both teachers and students in learning how to work in a personalized learning environment. Working closely with both the district and the school leadership teams, who now have a full cycle of personalized learning planning, design and implementation under their belts, we are confident that the next walkthroughs will show us classroom learning environments with even higher fidelity of personalized learning implementation. Each year they just get better!