Subscribe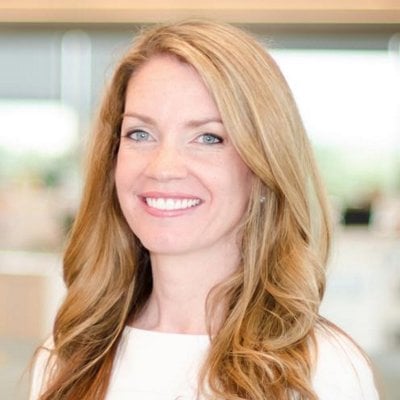 A Four Step Process for Developing Data Culture in School Districts
District Leadership | School Leadership | Data
For more than a century, standardized testing data have been used to measure the success of students, teachers, and schools - and even to mark our global competitiveness or lack thereof. These data have driven significant education policy and funding models at the national and state levels, and school districts devote up to 15 percent of their instructional days each school year to student assessments alone, costing an estimated $1.7 billion each year.
The political and financial commitment to standardized testing was born out of good intentions. The incredibly high stakes for students, teachers, and schools that were tied to these data were intended to hold us accountable for educating all children. But the return on these investments is debatable at best. We know now that standardized testing data, when viewed in isolation, represent a limited view of student success and can even mislead us into making discriminatory decisions because of their inherent biases. We know the policies we've enforced and the decisions we've made based on these data have failed to close persistent achievement disparities across income levels and between white students and students of color, even after 50 years of trying.
And now, the COVID-19 crisis has exacerbated and will continue to exacerbate these gaps. School districts face the enormous challenge of understanding the learning loss this global pandemic has created, knowing that our most vulnerable students, the students who were already behind, have likely been the most impacted. We cannot rely on the same information and the same systems that have failed us for decades to guide us through this challenge.
The good news is that even though high-stakes testing data have been prioritized over other educational data, other kinds of data do exist. Both qualitative and quantitative data are collected at the district, school, and classroom levels with varying levels of frequency.

But simply having data is not enough. Many school districts today struggle with DRIP syndrome: they are Data Rich and Information Poor, because their ability to organize, process, and understand school data is limited. They may have deeply-embedded practices where data are used only superficially, to check a box. Data use may be inconsistent and/or inappropriate and only occurs in silos. Some school districts may even have beliefs and norms that actually diminish data culture. The work to dismantle these systems and habits is really, really hard. But if we are going to rise to the challenge of truly closing achievement gaps, especially those exacerbated by the COVID crisis, our schools need better data and a stronger data culture so they can make more informed and more equitable decisions about how to improve educational experiences and outcomes for all students.
A school district's data culture can be defined as:
Beliefs - what the district and its stakeholders believe to be true about data
Values - the standards that are used to decide what is good and what is bad, what is right and what is wrong; the guidelines used for using data
Norms - the rules and expectations that guide data use and the practices that are inherently reinforced
Resources - the data the district has chosen to collect and the tools available for accessing and using the data
Spaces - where data are used, stored, and shared
We've defined Six Essential Elements of Strong Data Culture in order to provide a framework for district and school leaders who want to both better understand their existing data culture and identify the ways in which it can be improved. These leaders should consider the following steps as they set out to put these six elements into practice:
1. Evaluate your district's current data culture
Interview stakeholders with different roles and responsibilities across your district (leaders, teachers, parents, and students) and those with varying levels of power and influence. Ask them what role they believe data play currently in the school district and the role that data should play in their opinion. Ask them how they do and don't see data being used across the district.
Inventory your district's current data resources and practices. Once you've identified themes related to beliefs, values, norms, resources, and spaces, use a rubric like this one to identify the existing strengths and opportunities for improvement.
2. Engage a variety of stakeholders in a process to articulate your district's why for using data
Explore the six elements of strong data culture together and look for exemplars within education and in other industries. Identify the outcomes your team wants to see from authentic data use and prioritize those outcomes. We like the Is/Is Not, Does/Does Not (A strong data culture in our district is… A strong data culture in our district is not…) and the Even Over protocols for this. Once you have a draft vision statement (or statements), share them across your organization and ask for feedback.
3. Use your shared purpose to brainstorm strategies for how your district can improve its data culture in the areas most needed to achieve that purpose
Work with school leaders, teachers, parents, and students across your district to prototype solutions, then empower them to try them out. Once they've tested their strategies and collected feedback, use an Ease and Impact matrix like the one in this guide and this worksheet to determine the easiest strategies with the potential to have the most impact.
4. Finally, never stop investing in your data culture
No culture is static - it will continue to evolve as the people within it grow and change. The only way to ensure your data culture continues to evolve in ways that are aligned with your shared purpose is to keep evaluating it. Use retrospectives with your teams to facilitate conversations about what is going well and what could be better in order to achieve your shared purpose for data use.
Join our upcoming free mini conference on data culture for school districts! With personalized pathways for learning, and live discussions with our experts + other education leaders, it's an opportunity to learn about common mistakes and best practices!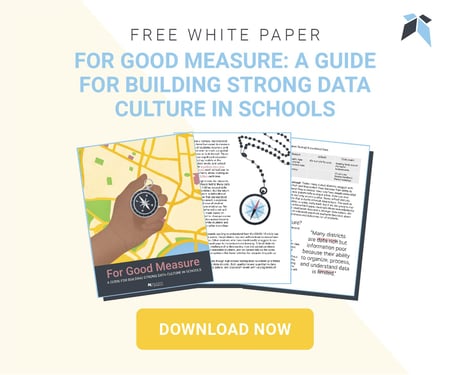 ---
More Data Culture reading
Blog: Starting and Sustaining a Data Habit in Your School
Blog: How Bias Affects Our Perceptions of Data: 3 ways to guard against unconscious bias