Subscribe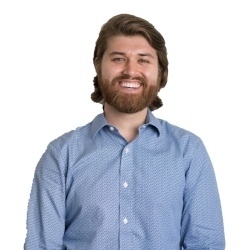 When Empowered Teachers Drive Their Own Development
There's a school in the Oak Lawn area of Dallas, TX that brings a one-size-fits-one approach to every learner in their community, including their teachers. Personalized Learning Preparatory at Sam Houston is a PreK-5 campus where instruction is facilitated in a personalized learning model from classroom to classroom. As a school founded on the principles of personalized learning, their instructional philosophy aims to "tap into each student's strengths, needs, and interests to customize learning and support student voice and choice in what, how, when and where they learn to ensure that all students achieve their greatest potential." In the spirit of their vision, the team at PL Prep looks to align all that they do to their four pillars: compassion, reflection, intentionality, and empowerment.
Led by Principal Raymie Venable, PL Prep is driven by a team focused on transforming what education can look like. In its second year, the campus leadership team has grown by looking inward at their founding teaching team to provide further leadership opportunities to those with an empathetic pulse on the needs of teachers and students on campus. With their expanded leadership team in place, they began to plan their support for their teachers' continued growth into and beyond this school year. The one constant in their planning was the commitment that development would be driven by their teachers, with the staff reflecting on their pedagogical practice and intentionally pursuing growth opportunities that matched their needs and interests.
The PL Prep team has thoughtfully embedded this personalized approach to professional development in many key structures of their teacher support including:
Personalized Portfolios: Every teacher at PL Prep has a personalized portfolio to maintain an ongoing log of their growth over time. These portfolios offer an anchor for reflection on the many iterations that a teacher's practice has moved through while on campus and provide an individualized resource of best practices key artifacts.

PD Pathways: In their first year, the leadership team surveyed teachers to identify what areas of instruction were priorities for them to focus on consistently. Whether content related or directed at the systems and structures that set up a personalized learning environment, these specialized pathways allow the team to meet teachers where they are and support them how they want to be supported. As a cohort, teachers in each pathway learn together weekly with high-leverage strategies and share their growth (both the successes and stumbles) with one another.

Choice PD Days: It's one thing to ask a teaching team what they want to be developed in, it's another to give them vision-aligned choices within that development day, and it's another to tap teacher leaders to share their expertise and lead some of those choice sessions for their peers. PL Prep incorporates each one of these layers into the way they plan their professional development days for their teachers.
Effectively personalizing learning starts with personalizing development for your team.These highlights are just a few of the ways that teachers at PL Prep's shape their own development. To see more for yourself, follow them on twitter at @PLSamHouston.
About Baltazar Benavides
Baltazar Benavides is a Senior Design Principal on the Design & Implementation Team, working with districts and their school teams to improve the learning experience and educational outcomes for all students. He began his education career with Teach For America, teaching middle school math in Prince George's County before coaching teachers as the department chair. Baltazar was recognized as a DC Regional Finalist for the 2014 Sue Lehmann Award for Excellence in Teaching. He continued teaching at The Crossroads School in Baltimore, where he expanded his support as an instructional data coach for the math and humanities teams. He is a lifelong learner, focused on team culture and passionate about adult development. He earned a B.A. in Psychology, Organization and Human Resources from Washington University in St. Louis. Baltazar also holds an M.S. in Secondary Education from Johns Hopkins University and an M.-Ed. in Education Leadership from Teachers College, Columbia University.