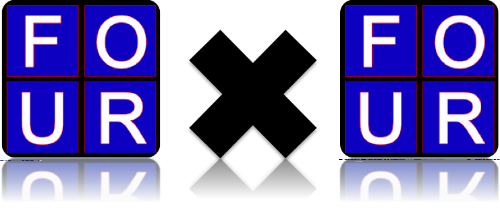 Subscribe
The 4 X 4 of Personalized Learning (Part 3)
Personalized Learning | Blended Learning | Competency-Based Education | Classrooms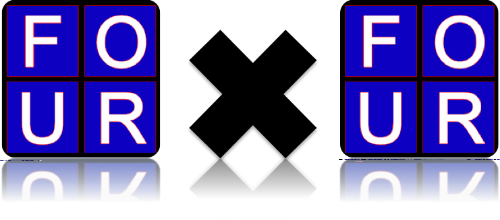 True personalized learning is really dynamically tailored to the individual, which means that you'd be hard pressed to find two places where personalized learning looks exactly the same. As much as personalized learning is tailored to each student's needs, personalized learning is also tailored to each classroom, each school and each district. No district has the exact same needs and goals as other districts. The population of students is different from one school to another. Resources, teachers, environments, etc. are all different, and personalized learning needs to meet all these elements together.
While the Christensen Institute definition of blended learning talked about 4 foundational models for blended learning, I am taking a broader view and looking at models for personalized learning. There are multiple well-defined and widely-used models where learning is personalized for students, four of which are listed here:
Approach 1: Competency-based (or Mastery-based) Learning: In CBL it is no longer about the Carnegie unit or about seat time. The students are evaluated based on what they are learning and only once they master a concept or competency do they do move on to others (vs. traditional schooling where pacing guides often dictate what students learn). Built upon educational reforms, CBL offers flexibility to students to progress as they demonstrate mastery of academic content, regardless of time, place, or pace of learning. It is more often used in learning concrete skills than abstract learning, which prepares students better for real life. Students can earn credit for a course quickly, saving time by skipping learning modules entirely if they can demonstrate they already have mastery. This prevents the slowing down of gifted students, and adapts well for struggling students who need extra time to master certain content. Through its focus on each student mastering each concept this is one way in which schools can personalize learning.
Approach 2: Project based Learning: Project Based Learning increases the relevance of learning and improves students' ability to use critical thinking skills and to apply their knowledge more authentically. PBL enables the incorporation of meaningful content and 21st century skills. This model gets students to collaborate, communicate effectively, solve problems, and master academic knowledge, which gives opportunities to practice specific skills and, as a consequence, to reach a deeper level of learning.


Approach 3: 1:1 Tutoring: This scenario is exactly what it sounds like: students having 1:1 interactions with their teacher or tutor, something we know often works but seldom scales. In this case learning is highly tailored to an individual student's particular needs. Basically it is customized to help each individual succeed. The individual learner has the undivided attention of the teacher. This means more opportunity to engage in real communication, more feedback and better understanding of the learner's needs. The learner has also more control over the aims of the class and the pace, and more opportunities to use the teacher as a resource. On the other side, the teacher has a greater opportunity to engage in real interaction with the student, to adjust, rephrase, meet the student at his Zone of Proximal Development and provide the right amount of scaffolding.
Approach 4: Blended Learning: Blended Learning is an approach that combines face-to-face instruction with technology, and in which the student has some control over time, place, path, or pace of his learning. Blended learning infuses digital content into curriculum, enabling teachers to differentiate every student with new access to resources and formative data, which allows to personalize learning for every student. It is very difficult to create personalized learning environments where each student's needs, interests, and abilities are taken into account. Blended learning is just one model for personalization, but here at Education Elements, we believe that it is the most scalable way to achieve personalized learning.
Though the specific type of personalized learning may vary, all models share several important characteristics:
Schools that use personalized learning place the student at the center of learning

Learning is tailored to the strengths and challenges of each student.

Students have the flexibility to move quickly through content they understand and focus more closely in areas they struggle.

Students get to know themselves as a learner and are able to advocate for the ways they learn best.
In the end what matters is that today's factory-model does not work, and these models do. Every student has different learning needs and styles, at different times, and personalized learning addresses those. In my next post I will share four examples of districts that are transforming teaching and learning using personalized learning, and the personalized learning strategies that drove them to success. Stay tuned!
Related posts:
The 4X4 of Personalized Learning, Part 1 : Personalized Learning Promises
The 4X4 of Personalized Learning, Part 2 : Personalized Learning Facts
The 4X4 of Personalized Learning, Part 4: Personalized Learning Examples