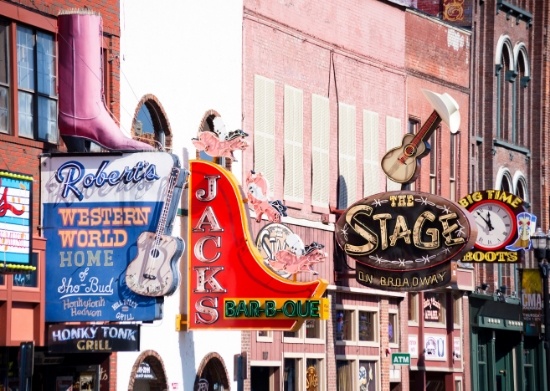 Subscribe
Put on Your Cowboy Boots, You're Going on a Personalized Learning Field Trip
Personalized Learning | Education Elements | School Districts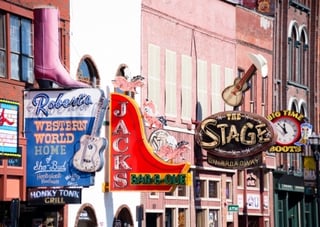 Put on your cowboy boots, it's about to get personalized in Nashville, TN. After an inspirational tour of personalized learning hotspots in Music City, your friends at Education Elements have put together the ultimate PL day-trip. We hope the guide below helps you to decide where to go to see the variety of strategies and approaches schools are taking on the journey toward personalized learning.
7:00 AM: Personalized pancakes at Pfunky Griddle
Start your day off at Pfunky Griddle, where your table top griddle and vast assortment of toppings will cater to your unique tastes. Blueberry almond pancakes cooked to your favorite golden-brown hue, here you come!
8:00 AM: Make the Most Of Your Time at Vanderbilt University's Center for Teaching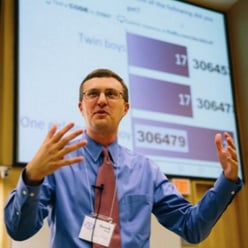 With your stomach filled, head over to Vanderbilt University to speak with Professor Derek Bruff, director of the Center for Teaching, about how flipped learning can allow for more dynamic classroom environments. Bruff explains that teachers considering the shift to personalized learning should ground themselves in the question, "How can we reconsider and make the most of limited class time?"
Moving whole group direct instruction away from the classroom is one way teachers increase opportunities for deeper-learning during in-class time. However, Bruff is quick to counter that the decision to flip should be informed by where students are in particular learning cycles, and that lectures can still be an ideal venue for the organization and assembly of knowledge.
9:30 AM: Flip Out at Harpeth Hall
See Bruff's words become actions in Tad Wert's flipped pre-calculus class at Harpeth Hall. Wert started flipping his classroom three years ago, occasionally sending home short instructional videos covering daily objectives and using the following class day to provide small-group support and 1:1 conferencing. It's not hard to understand why Wert made the move to flip all of his lessons when students tell you, "I love this way of learning so much better because I get way more help." Wert emphasizes the importance of personal connection in effective flipped instruction, recommending that teachers film their own videos or screencasts rather than relying on outside material. After seeing Wert's classroom, you may reconsider that 45-minute lecture on logarithms you have planned.
11:00 AM: Get Real at Stratford STEM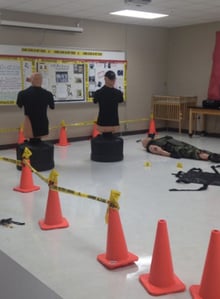 Because flipped teaching is one of many routes on the journey toward personalizing learning, head to Stratford STEM High School to see students AND teachers immersed in project-based learning. The school partners with local colleges and businesses to enhance the real-world connections to their quarterly PBL themes. These partnerships both bring professionals into the classroom and also provides teachers a chance to step out of the classroom. Teachers have the opportunity to participate in internships that allow them to bring real-world experiences into their instruction. Don't be surprised when you see a Vanderbilt scientist working with students on personalized capstone projects, or hear a teacher describe her experience riding in a police helicopter during her recent internship. On your way out, make sure to pass the classroom-turned-crime-scene to remind yourself that project-based learning is more than PowerPoints and posters.
12:30 PM: Have It Your Way at Burger King

With so much to see, hit the drive-through at the king of personalization.
12:45 PM: Drop-In To Nashville Virtual Student Center
Next up is Metro Nashville Virtual Schools student center, where you can stretch out and receive 1:1 support in the school's drop-in center. Constructed in a spacious former music classroom, a multi-leveled floor-plan with flexible seating arrangements is the perfect place to process the day's learnings (and your double Whopper). Students of the virtual school have control over the place and pace in which they complete online courses with live teacher support. Teacher training at the Virtual School is almost entirely focused on effective feedback and questioning, so despite physical presence, students receive personalized guidance through the learning process (check out students telling you how here). But don't get too comfy in the calm and welcoming drop-in center, Nashville has plenty more personalization to offer.
2:30PM - Practice What You Preach at Hillsboro High
For your final school of the day, head over to Hillsboro High School to see high-quality blended learning coaching. Blended Learning Coaches, Paul Beavers and Shreya Patel, spend half their time as teachers practicing blended tools and strategies, and the other half coaching teachers on best practices and lessons learned. One of their many coaching strategies includes sitting in on a live lesson and rewriting the teacher's lesson plan to provide more personalized instruction through the infusion of digital tools and content. You'll see how effective their coaching is as they pop-in on teachers confidently integrating online and face-to-face learning throughout the school. You'll leave their school feeling inspired by their leadership - just as great coaches do.
4:30 - Level Out at Acme Feed & Seed
Finish the day off at Acme Feed and Seed, where several levels of restaurants and different menus will meet your needs. The rooftop is a great place to unwind and take in a beautiful Nashville sunset, while thinking of all the ways personalized learning lives in Music City.