District Leadership | Remote Work | School Leadership | Teachers | Virtual Learning
This Fall, Education Elements hosted our first ever virtual Distance Learning Road Race. The rationale was simple - we wanted to create a space to promote mental and physical wellness, model best practices for virtual community building, and give back to our partners and community. Admittedly, the 'race' was more of a running challenge, encouraging participants to commit to running a final distance of their choosing and engage with us over six weeks of challenges between September to November.
District Leadership | Professional Development | School Leadership | Teacher Retention
The abrupt shift to distance learning directly challenged the knowledge, mindsets, and skills of our teacher workforce this Spring. Formerly 'nice-to-have' skills in digital integration became 'must-haves,' traditional classroom management and instructional design methods no longer applied, and everyone was required to embrace a high level of comfort with ambiguity as guidelines and expectations shifted on a weekly basis. And as a new school year approaches and the global pandemic remains, educators are bracing for these abrupt and temporary changes to take root.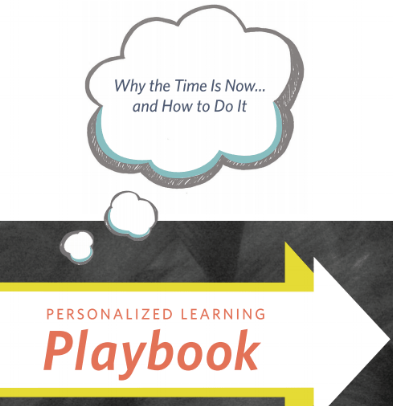 Interested in Personalized Learning But Don't Know Where to Start?
Subscribe to the blog to get your free copy of our Personalized Learning Playbook. A Playbook that will help you make the case for personalized learning, and reflect on the important elements to take in consideration.
School Leadership | Teacher Retention
Donald Rumsfeld once said that there are three things we know - the things we know, the things we know we don't know, and the things we don't know we don't know - and that it's the last category, the unknown unknowns, that tend to be the most difficult things we encounter. The vulnerability of our global economy to a novel coronavirus may go down as one of the greatest unknown unknowns in our lifetime. And while the dust is yet to settle, it is safe to say that we will never be the same knowing now what we didn't before.
At Education Elements, we are proud that our team members model the 21st Century skills we encourage in the classrooms we serve. Our consultants think big, seek collaboration, and enjoy solving the unique challenges each of our districts face. As we continue to see the positive impact of our work, school and district leaders commonly ask us one thing about our team - what does Education Elements look for in a hire?
Education Elements | Personalized Learning | School Districts
Put on your cowboy boots, it's about to get personalized in Nashville, TN. After an inspirational tour of personalized learning hotspots in Music City, your friends at Education Elements have put together the ultimate PL day-trip. We hope the guide below helps you to decide where to go to see the variety of strategies and approaches schools are taking on the journey toward personalized learning.
Curriculum Strategy & Adoption | Personalized Learning
Data-driven decision making is a foundation of personalized learning. From the grouping of students, to strategic assignment of content, to keeping track of each student's personalized learning paths, data is essential for making every decision along the way. When it comes to data and decision-making, digital content providers offer an array of reports. The number of reports can be overwhelming and how to use them can be confusing. Below are five of the most common types of content provider data and how to use them to drive your personalized learning classroom.