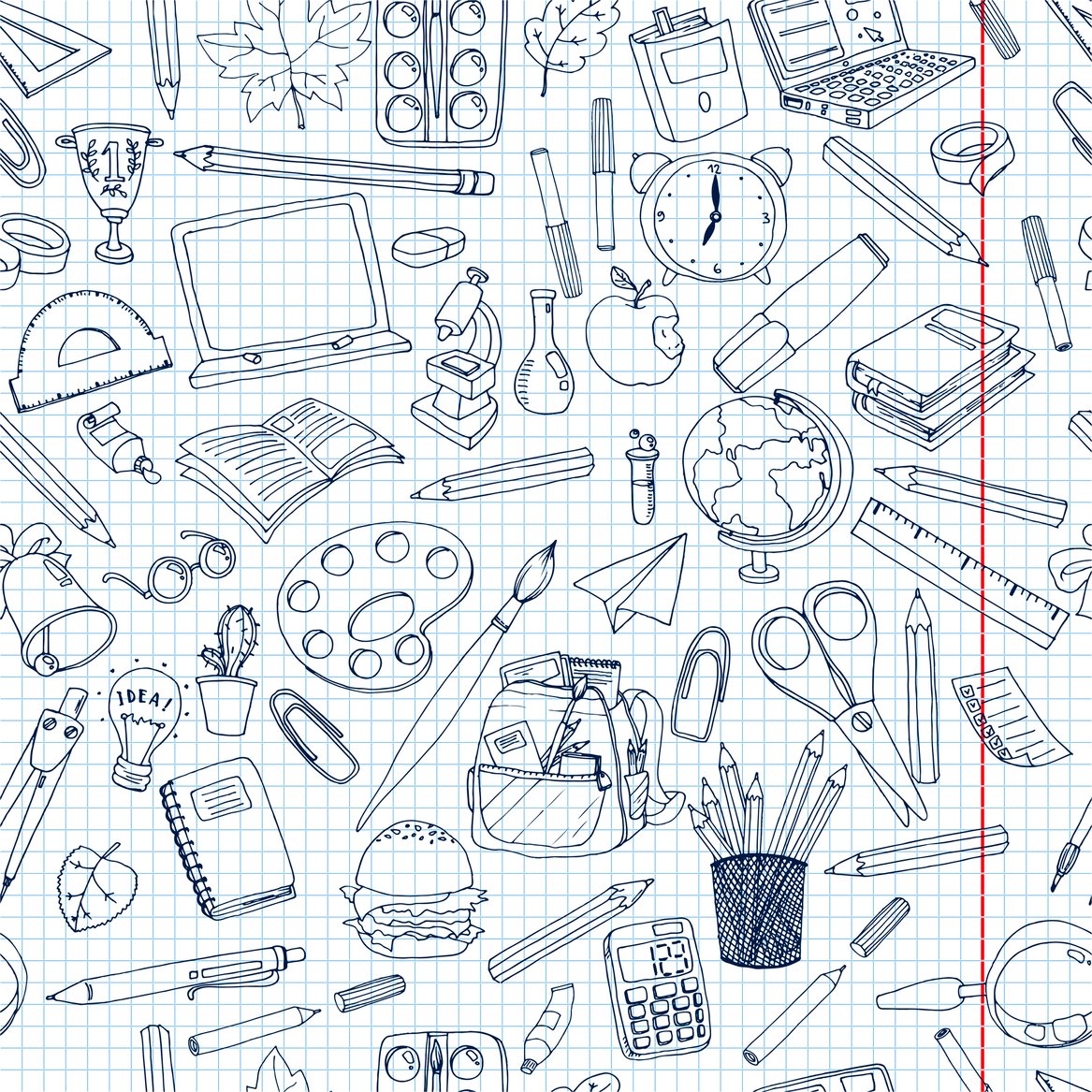 Subscribe
Leveraging Students' Strengths to Develop Student Leaders
District Partners in the News | Organizational Leadership & Change Management
Kate Sanders, Teacher: How do I empower more student leaders? This question had been circling my brain for months. As the adviser for the Family, Career, and Community Leaders of America (FCCLA) chapter at Sequatchie County High School, I have had the opportunity to facilitate unique opportunities for student leaders. However, much of the workload is placed on the shoulders of the FCCLA officer team. They plan and coordinate the monthly student service projects while participating in the organization's competitive event side. It was a heavy load. Not to mention, many officers are committed to various other organizations and after-school work. And, because most of my officers are preparing to graduate this year, I quickly recognized that I must find a way to empower our underclassmen to assume these leadership roles.
I did not expect to find my solution at my first school-team session with Education Elements! As my school leaders and colleagues gathered to discuss improving family and community engagement, we began to use a strategy that has changed how our entire FCCLA chapter strategizes and implements community service.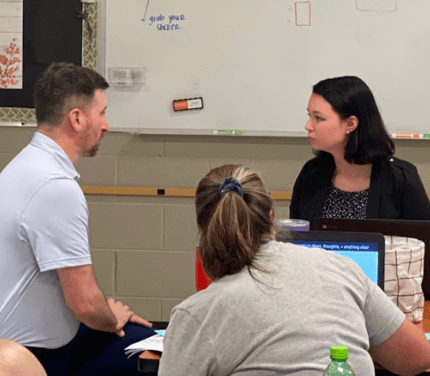 Jason Broussard and Kelly Freiheit with Education Elements introduced us to a new approach to managing roles and work from the book entitled, The NEW School Rules. The key to this one rule is to Define the Work Before You Define the People. With each project, in other words, we need to know first how to organize the work and the accountabilities before identifying leaders.
As we began applying this principle to our school environment, I quickly recognized the ease and effectiveness that allowed our team to make accurate and efficient decisions. And while it was comfortable to rely on the same people to complete tasks, applying this rule permitted our team to explore untapped resources within our school faculty and engage our family and community in a more meaningful way.
While reflecting upon the training, I recognized that this could be a transferable skill to the FCCLA chapter of our student club. Although I questioned facilitating this new strategy among 35 students, I recalled another New School Rule that Jason and Kelly introduced me to: Aim for "Safe Enough to Try". While I recognized that it was a change from our previous approaches, I felt that it was indeed safe enough to try.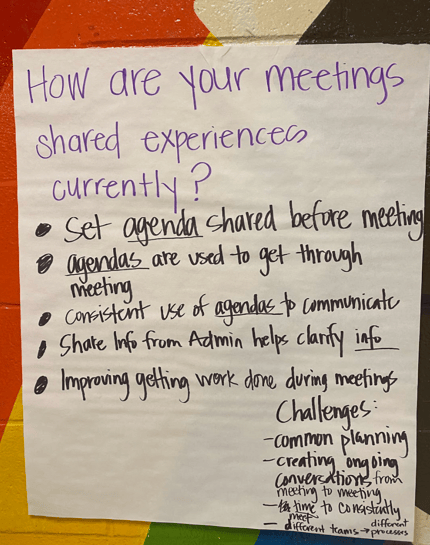 As we learned, this responsive approach not only helped us to manage the work -- but it also impacted my students in their own thinking. One of my students, Hope, shares her own reflections on how these rules helped us in our decision making and ability to excite our students.
Hope Boynton, Student: The Family, Career, and Community Leaders of America (FCCLA) organization has been one of my favorite extracurriculars throughout my high school career. I am lucky enough to serve as President of this great club.
My adviser, Ms. Kate Sanders, approached me with the idea to break our club into groups and allow them to facilitate community service projects and fundraising ideas. We decided to try it out. I saw club members who had never planned a service project FLOURISH!
Since this was the first time we were trying this out, the Vice President of FCCLA, Channah Davidson, and I decided to split the club up into groups to ensure there was no risk of cliques forming. These groups worked so well together. Each group started by claiming a month and then writing out every detail needed to complete their service project on a small sticky note. They then placed the smaller sticky notes on an extra-large one. By the end of it, one extra-large sticky note had a step-by-step plan for that service project. Thanks to this method, we could plan out all of our service projects for the year in one meeting!
As President, planning community service events, coming up with fundraisers, completing a competitive event, and being a senior can be a bit overwhelming. However, this method of planning service events significantly lessened my stress, and I was able to let my other club members take the reins, and become more engaged. In fact, I do not think these ideas would have come to fruition without this method.
This approach allowed many of our members to spread their wings and feel more comfortable sharing their ideas. Overall, this method was highly beneficial and fun to use, and I am incredibly grateful for it!
At the next FCCLA meeting, the officer team divided all members into four groups. Each group was assigned a month and asked to brainstorm a community service event. Students then began to utilize the strategy of defining the work before the people. Within one hour, our chapter had created four complex community service projects and assigned roles to each member. This strategy has allowed club members to step into their leadership platforms. Members email administrators coordinate with community leaders and execute these projects. It has been a transformational moment in the journey of our FCCLA chapter, and I am thankful that this strategy sparked the emergence of new student leaders.

Kate and Hope: Whether student leaders or district, school, and classroom leaders, we must create a culture that allows every individual to contribute at their highest level. We believe by embedding teaming practices, we will improve health, build stronger relationships, and increase the productivity of students and educators. We want to create spaces that allow everyone to feel appreciated, recognized, and like what they do matters.
---
More Leadership reading
Blog: 6 Critical Issues in Educational Leadership and How to Address Them
Blog: 3 Pillars to Build On When Opening a New School
Blog: Cultivating Leadership Effectiveness & Wellness
Blog: How School Leaders Can Empower Every Teacher to Be a Leader on Campus
Blog: Four Types of Learning Walks for Every School Leader