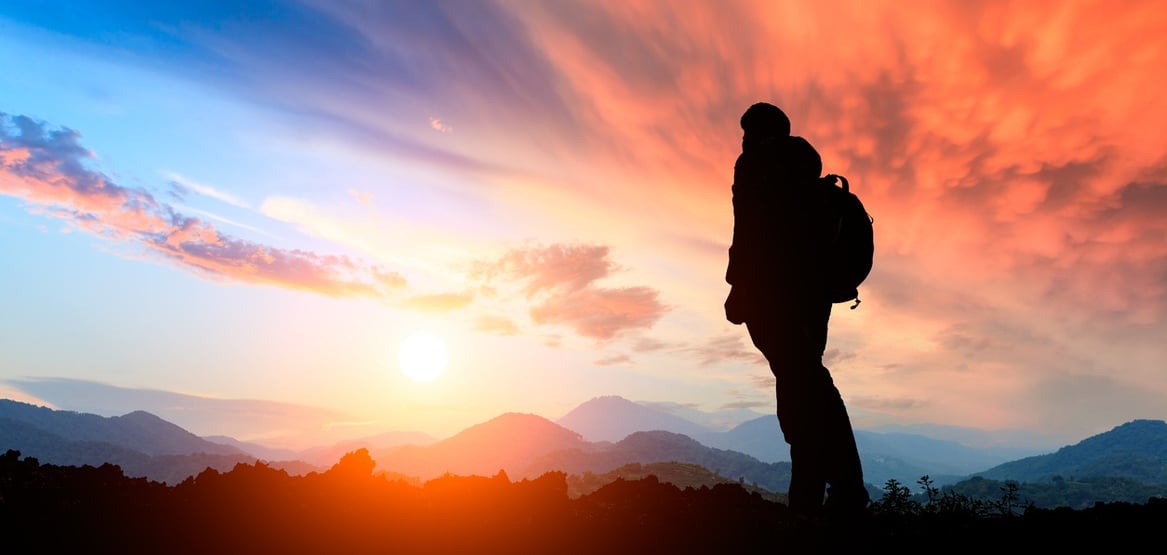 Subscribe
6 Critical Issues in Educational Leadership and How to Address Them
Personalized Learning | School Districts | Innovative Leadership | District Leadership
When our team partners with a school district to tackle its toughest education leadership challenges, relationships are built at all levels of the organization. We may encounter superintendents and cabinet staff first, but we tend to find ourselves learning in many nooks and crannies of an organization over time, listening to content area specialists, IT staff, teachers and school leaders, and even attending parent nights or school board meetings.
| | |
| --- | --- |
| Why? Personally, I love the exchange of ideas that takes place when we're able to dive deep into conversations with education practitioners. Practically, the work is essential in building our understanding of the challenges that leaders face and the priorities of different groups within a large system. As a leader, whether in the classroom or central office, if you're able to diagnose the challenges your group faces you'll have a better chance of successfully orchestrating the work of adaptive change that often needs to follow. | More Leadership reading |
The 6 Challenges Facing Educational Leadership
With that concept in mind, I've found it extremely helpful to reference a diagnostic framework from Harvard professor Dean Williams, outlined in his book "Real Leadership". Williams argues that good leaders do not simply create followers - rather, they facilitate learning within and across groups in order to address complex realities that demand change. In doing that work a variety of challenges may emerge, which Williams organizes into 6 primary domains. Over the past five years working with districts across the country, I've seen many of these challenges in action.
The Activist Challenge
In an activist challenge, a group's values and principles may not reflect the the reality of the choices it makes or the systems it has in place. In the classroom this might occur if a school espouses the belief that students learn at different paces but has no systems for students to make up work or receive extra support if they fall behind. The leadership work here entails helping a group align its values with its systems, structures, and actions. My teammates and I often find ourselves engaging in district work of this type when developing a leadership strategy that requires a vision and implementation plans for system-wide shifts to personalized learning or competency-based education.
The Leadership Development Challenge
In a development challenge, a group has untapped potential that is simply not yet developed. For example, this challenge may be present in staffing models in which all teachers have the exact same responsibilities, when in reality some may be well-suited for coaching or curriculum work beyond the the 4 walls of their classroom (some good resources on how to address that here). The leadership work here requires tapping into the raw potential of the group and bringing out latent capabilities that are overlooked or simply stifled by current systems.
The Transition Challenge
In a transition challenge, if the current value set shifts to a new value set great progress can be made by the organization. I think of professor Todd Rose's work challenging the conventional wisdom of averages in favor of individuality and "jaggedness" in education, and of technology's role in accelerating and supporting that process. In the classroom, I think of the growth mindset transition in getting students to shift from "I'm not smart" to "I'm able to learn if I try." The leadership work here involves helping a group unpack its current beliefs and principles in order embrace a new set of ideas that can improve performance.
The Maintenance Challenge
In a maintenance challenge, a group must weather changing circumstances and preserve the work it has done in order to be able to move forward in the future. I saw this taking place a few years ago in several districts as Common Core support eroded in state legislatures and leaders were left alone to adjust to changing state standards and assessments. Effective leaders and teachers had been focused all along on broader competencies and principles of teaching and learning that allowed practitioners to stay focused on a coherent instructional vision; those hyper-focused on specific tests or curricular materials faced a more difficult battle in adjusting to a changing landscape. The leadership work here is to preserve the essentials and keep performance at a high level until a threat passes or the unknown becomes known.
The Creative Challenge
In a creative challenge, a new opportunity arises that gives a group a window to explore new ways of thinking and doing in hopes of making a permanent and lasting change for the organization. This is often the "innovation" work that schools are charged to tackle through grants like Next Generation Learning Challenges, the XQ Super School Project, or Race to the Top funding; it might also come in the form of a community passing a penny tax to fund new resources for schools, an election that allows for a fresh start with a new school board majority, or a chance for leaders to enact policy waivers that enable new work. My colleagues and I are often called on to help groups with creative challenges such as these in order to imagine new realities, develop curiosity about possible solutions, and connect partners across the country doing similar work.
The Crisis Challenge
In a crisis challenge, a group faces an unexpected event or change in circumstances that threatens its ways of working or even its very existence. This might occur when a state or district takes over management of schools, or when an abrupt shift in leadership occurs within an organization. The immediate leadership work is to establish a process to de-escalate the situation and then focus on addressing the key issues that led to the crisis in order to prevent its recurrence.
Whatever the challenges you face, leadership work will require a mix of short-term steps and long-term planning to address key structures in your organization and changing circumstances that surround it. It's complex stuff, and having a framework in mind as you move through the process won't solve all of your problems. But it might help determine just what type of challenge you are facing in the first place.'
Do you want to learn more about how to develop innovative leaders in your school districts? Read and download this free Innovative Leadership Development Guide.